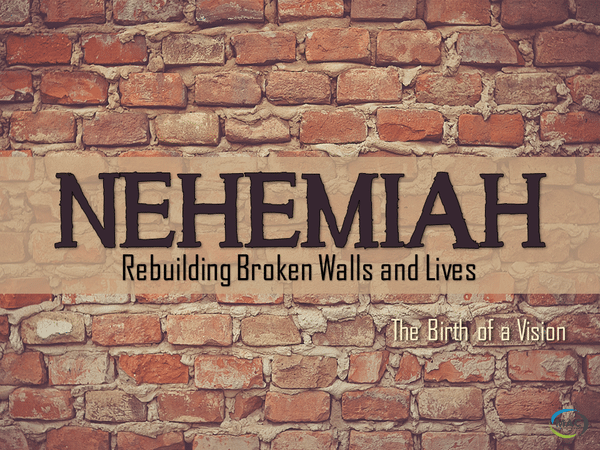 REBUILDING
Weekly Update 10-15-2020
NEW TIME!!!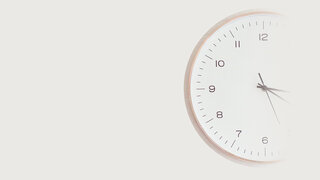 We have a NEW TIME for our ANNUAL MTG.
It will be @ 12:30 pm on October 25th, after Service is over.
See you there.
A Note from Pastor Jerry and Debb!
Good Thursday to you!
Daylight saving's starts SUNDAY, NOV. 1st. - FALL 1 HR BACK. Just think, you get an extra hr. sleep Saturday night!
REBUILDING....
This season of life has definitely shown us how fragile many of our structures & institutions really are, and we didn't even know to what extent, until now. Throughout the decades, our nation has suffered losses and decidedly pressed forward in spite of the hurdles and obstacles. The Church has also experienced setbacks, and by God's grace, has always survived & thrived!
I was praying for NHCC to be an exception to a national rule of seeing decline in the local church. We, too, are a part of the rule, not the exception. Being broken down, fractured, and many needing to isolate during this "pandemic," has been difficult. BUT, praise the Lord, there's a team of "caring callers" making contact each Sunday morning with those who've been staying away. This has proved to be a great lifeline to many as they receive a caring word and prayer with each team who does the calling. You can be a part of this on Sunday mornings @ 9:30am. Just show up and report to the Gathering Room.
In the book of Nehemiah, we see a man with a developing plan. He knew to spend time in reflection and prayer before moving ahead. His mission... to rebuild the decimated walls of his hometown, Jerusalem. It wasn't a mission to be accomplished alone. It wasn't a mission without opposition. It wasn't a mission that ended in itself. In all, it demonstrated a mighty move of God! A wall that took so many years to build, well, it was rebuilt in 52 days! And, more was to come.
We, too, need to be praying for the Lord's direction as we move forward in rebuilding the "walls" of ministry to children, youth, music, & outreach. We will follow the method of Nehemiah and see a re-invigorated and vital expression of New Horizons Community Church, pandemic or no pandemic. Be praying and fasting for breakthroughs for our fellowship, breakthroughs that will refine our mission together and bring a new season to a great church!
After the wall was built, Nehemiah declared, "Go and enjoy choice food and sweet drinks, and send some to those who have nothing prepared. This day is sacred to our Lord. Do not grieve, for the joy of the Lord is our strength." (Nehemiah 8:10)
Is that a time worth looking forward to? I think so.
Are you with me?
Blessings to you~
Pastor Jerry & Debb
Caring Through Prayer!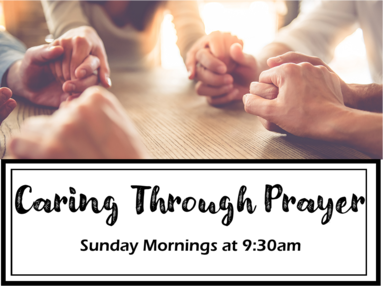 In lieu of Sunday School we are meeting at 9:30 am to call those on the Prayer List and in the Directory to pray for them.
This is open to all ages
We gather in groups of 3 or 4 to call and pray for others over the phone.
This has proven to be a HUGE blessing to all who have been involved so far.
*Children's Sunday School and Nursery are not in session from 9:30-10:30am
Registration for Kidz Klub and Nursery will start at 10:30am each Sunday
If you have any questions about Sunday School please call, or contact Tasha Price.
Operation Christmas Child!

Operation Christmas Child is coming up!
This is our chance to reach out and touch children's lives that may never had heard of Christ's love before.
To minister in love to children in need.
Need more information?
There will be a table in the Foyer where you can pick up your boxes and get more information from Mark & Dianna Thompson.
Return date for our boxes will be November 15th.
Praises & Prayers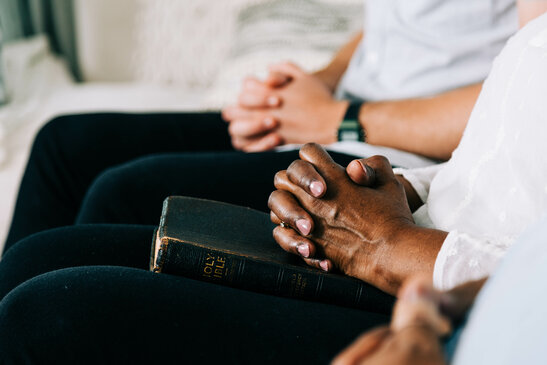 Debbie Taylor - Pray for the results of the Stress Test.
Art Holdridge's Grandson, Ryan (31) - Ryan is losing weight and they can't figure out why. Pray for wisdom for his doctors.
Judie Utz - Pray that she will regain strength and be renewed.
Dianne Hicks - (friends of Pastor Jerry & Debb) Pray for their building to sell in PA. Pray for healing for her leg.
Pat Willis' Grandson, Chris - In the Army and will be having an extremally hard physical test on November 5-.7 He will be getting 4-6 hours sleep total for those days.
Carol Sercombe's boyfriend, Phil Rowlson- Has cancer and has been given 9 months. Pray for healing and strength and for God to soften his heart.
Betty Curry's friend, Norma Daly - Her cancer is back. Pray for healing and strength.
The Barnum Family - Dianne Barnum passed away September 13th. Be in prayer for her family, especially Charlie, in his loss.
Brandon & Branda Grobaski - Pray for a healthy pregnancy and blessings on their marriage.
Eduardo Franco - Heath concerns, pray for healing.
Guy Wertz -Health concern. Be in prayer for him and his family.
Jeff Whitney -Pray for good health and strength for each day.
Jackie Arnold - Please be in prayer for Dick's wife/Sonya's mom. She has been diagnosed with stage 4 cancer. Pray for comfort for Jackie and strength for her family. (Seeking non-chemo treatments).
Elsie Valentine & the Roberts family - Jerry passed away on May 5th. Please continue to pray for them. Still awaiting a time to have a memorial service.
Edna Walters -Had back surgery on Thursday, July 23rd. She is doing Rehab at Vista. Pray for healing and if you could, give her a call or send her a card.
Sandie Hendrick - Health issues, pray for healing and wisdom.
Greg Walker - Many health concerns, but his faith sustains him!
Heidi Roberts - PRAISE! Done with radiation. Pray as her body continues to heal from the effects of the Chemo and radiation. Pray that she stays cancer free!
Brenda W. - Having lots of pain, pray for relief and answers on what is wrong.
Stevens & Taylor Families - Bobbi McKenzie passed away on Thursday, May 28th. Please continue to pray for peace and comfort. Still awaiting a time to have a memorial service.
Please be in prayer for our Church leadership as they seek God's will for His Church as we move forward in, "Helping People Find Their Way [Back] to God!"
Special Events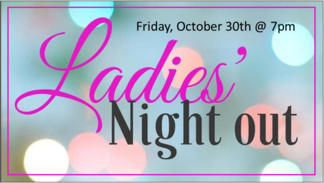 NHCC Weekly Ministries
Caring Through Prayer- 9:30 am Sunday Mornings -Please join us in the Gathering room as we make calls and pray for our Church family.
Bible Study with Rick Tripp - 3pm Sundays online on our Facebook page.
Devoted Prayer - 7pm on Saturdays In person prayer @ NHCC. Join the prayer team as we pray for our Church, City, Nation and world.
NHCC Special Events
-Budget Q & A - October 21st @ 6:30pm
If you have any questions about our proposed budget for 2021 come and find out more at this meeting.
-Photo Club - October 22nd at 8pm
Join Pastor Dave McClintic and learn more about Photography
-Women's Breakfast - October 24th at 9:30am
Come for a meal and devotion. Bring a passing dish, we will see you there.
-Annual Meeting - October 25th at 12:30pm
-Ladies Night Out - October 30th @ 7pm
-Daylight Savings Time - Time to " fall back" an hour on Saturday night, October 31st.
-J.O.Y. Dinner - November 6th @ 4:30 pm
-O.C.C. Box Collection & Blessing Service - November 15th
Church Volunteers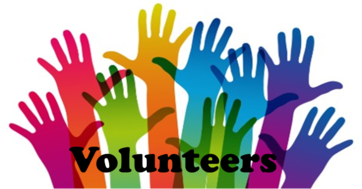 Ushers and Greeters
October 18th:
Greeters:
Carl Price
October 25th:
Greeters:
Carl Price
October 18th:
Ushers:
Carl Price
October 25th:
Ushers:
Carl Price
If you would like to volunteer as an Usher or Greeter please contact Carl Price.
Nursery Workers
October 18th:
Denise Moffitt
October 25th:
Dee Wertz
If you could help out in the Nursery contact Wendy Bilby and let her know.
Life Groups

NHCC Life Groups currently meeting -
3pm Sundays - Bible Study with Rick Tripp, on Facebook Live.
6 pm Wednesdays - Moffitt Life group at Phil & Denise Moffitt's Home
10 am Thursdays - Ladies Study, Wendy Bilby leading @ NHCC
8 pm Thursday - Ladies Study, Andrea Roberts leading @ NHCC
See you This Sunday, October 18th at 10:45 am to Worship!
Praying God's Blessing on you, my NHCC Family
Tasha Price
Our address is: 4300 Lansing Avenue, Jackson, MI, 49201