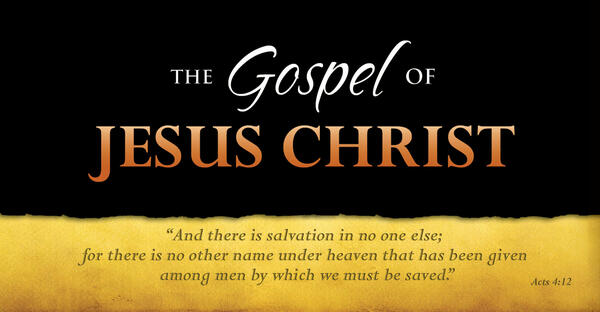 Pastor's new message series: JESUS' GOSPEL: A Kingdom Gospel
Weekly Update 11-5-2020
A Note from Pastor Jerry and Debb!
Good Friday to you!
Wow! The weeks are flying by and the end of 2020 is within sight!!! Before then, I need to keep raking the leaves out of my yard, and BTW, my sister-in-law, Katie, is a leaf raking-beast! =) I need to prep for the first real snowfall (as I sit here with the window open and 72 degrees outside on, Nov. 6th!). Prep will require readying the snowblower, getting the shovels out of the shed, making sure we have a bucket of snow melt for the walkway, and get some new snow tires on momma's new red sleigh! Changing the furnace filter, sealing up any drafty door jams, and getting some new sand bags for the back end of my pickup, will round out the task list... I think.
Even with the state of affairs of our country (election drama, an on going pandemic, racial dischord, THE RUSSSIANS,etc.,) there are still things for us to be taking care of like: each other, our health, & our spiritual disciplines. Just because life as we hoped for has seemingly taken a turn, LIFE isn't over! In fact, there are some things that still haven't changed. The GOSPEL OF JESUS CHRIST (same yesterday, today, and forever), the HOPE we have found in Him, the Eternal Life promised to all those who believe, and the call for His disciples (us) to go and make more disciples for His Kingdom and His glory.
Maybe we need to start looking at what we do have? Even if we're constantly being reminded of what we don't have, or fear we'll never have again, our knowledge of Jesus and our relationship with Him makes (or should make) a HUGE difference on our outlook. I'm preaching to myself right about now. What would it feel like to just give ourselves to the tasks that Jesus has for us, find ways to make that your focus -- seek the lost, help the hurting, and make disciples?!?! It might look like packing an Operation Christmas Child box, and putting a note and your picture inside to encourage the child who gets it. Maybe its buying two of everything for your Thanksgiving meal so that you can give a full meal away to a local family, and do it with the love of Christ!
I don't know if we'll see "normal" before 2020 is completed, but, so what if we don't? Maybe we need to be rising above our own expectations and just ask the Lord what He wants from/for us? Maybe, the power of blessing others and seeking His Kingdom will be exactly what we need.
Are you with me?
Blessings to you~
Pastor Jerry & Debb
November Birthdays and Anniversaries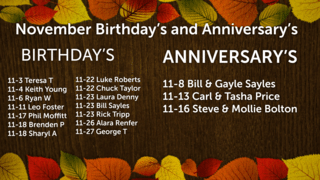 Caring Through Prayer!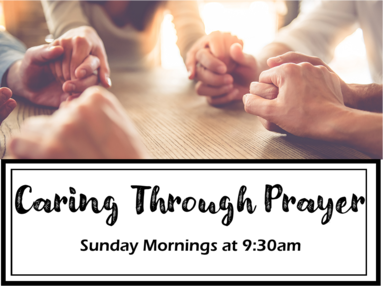 We are meeting at 9:30 am to call those on the Prayer List and in the Directory to pray for them.
This is open to all ages
We gather in groups of 3 or 4 to call and pray for others over the phone.
This has proven to be a HUGE blessing to all who have been involved so far.
*Children's Sunday School and Nursery are not in session from 9:30-10:30am
Registration for Kidz Klub and Nursery will start at 10:30am each Sunday
Operation Christmas Child!

Operation Christmas Child is coming up quickly!
This is our chance to reach out and touch children's lives that may never had heard of Christ's love before.
To minister in love to children in need.
Need more information?
Shipping is $9 a box.
Return date for our boxes will be THIS SUNDAY November 8th, and a final date of the 15th. Delivery of the boxes to the collection center will be the 16th.
Mary Hall & Katie Albert will be stuffing OCC boxes not pre-made.
Talk to them If you would like to help out.
Praises & Prayers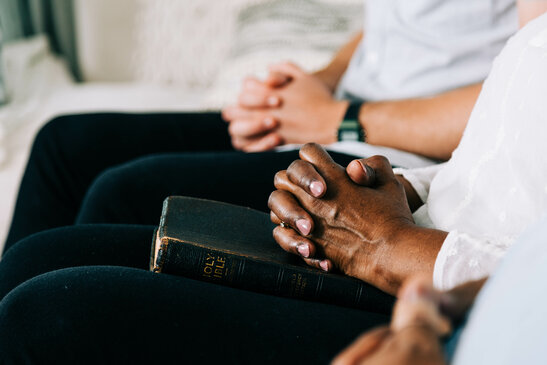 - Pray for his health and peace, and strength for Cindy.
Sharon Ransom's Grandson & Cindy Curl's son, Chad - He's having medical issues with his pancreas and liver. Pray for healing and peace for him, and strength for Mom and Grandma.
Franco's - Pray for Ed as he has cancer. His most recent MRI, CT and blood work are stable! PRAISE GOD! They have an appointment on Tuesday 11-9 to follow up.
Brenda Wohlgemuth - Fell again, not sure if anything is broken. Will be making an appointment with the Doctor. Pray for our Sister.
Neighbor of Valentine's, Ted Wilson - 95 years old and has COVID, he is in the hospital. Pray for healing.
Terry McClintic's Mom, Shirlene Miller - Had a heart attack 11-1. Pray for continued recovery and wisdom for the Drs.
Carolyn Buchner's Son, Tom - Had surgery on the 27th. PRAISE GOD his surgery went well!
Jerry Walters - Has tested positive for COVID. His daughter is in quarantine. Also pray for Edna, this means she is not able to come home as planned.
Jeff Salisbury's cousin, Courtney Wilson & family- they were COVID exposed. Her severely disabled adult son, Ethan, was admitted to Mott Children's Hospital. Chad, her husband, was admitted to the UM. Chad (47) has continued to decline. Ethan (21) is faring better, but please keep this family in your prayers for strength and healing.
Paul Darling - Knee is getting worse, getting a Laparoscopic Surgery on 12/1. Pray for strength for him.
Pennie Darling - Waiting for P. T., pray for quick healing
Jo Ann Darling - Healing is going great on her right leg. PRAISE GOD!
Betty Gauze - Feeling sick and dizzy. Pray for health.
Art Holdridge's Grandson, Ryan (31) - Ryan is losing weight and they can't figure out why. Pray for wisdom for his doctors.
Dianne Hicks - (friends of Pastor Jerry & Debb) Saw a wound Dr. the 18th. Still in pain but is able to walk with a walker.
Pat Willis' Grandson, Chris - In the Army and will be having an extremally hard physical test on November 5-7. He will be getting 4-6 hours sleep total for those days.
Carol Sercombe's boyfriend, Phil Rowlson- Has cancer. Pray for healing and strength and for God to soften his heart.
Betty Curry's friends, Norma and Sharon - Both have cancer. Pray for healing and strength.
Charlie Barnum - Dianne Barnum passed away September 13th. Be in prayer for her family, especially Charlie, in his loss.
Brandon & Branda Grobaski - Pray for a healthy pregnancy and blessings on their marriage.
Guy Wertz -Health concern. Be in prayer for him and his family.
Jeff Whitney -Pray for good health and strength for each day.
Jackie Arnold - Please be in prayer for Dick's wife/Sonya's mom. She has been diagnosed with stage 4 cancer. Pray for comfort for Jackie and strength for her family. (Seeking non-chemo treatments).
Elsie Valentine & the Roberts family - Jerry passed away on May 5th. They have decided to do a graveside memorial for family next Friday, Nov. 13th.
Greg Walker - Many health concerns, but his faith sustains him!
Heidi Roberts - PRAISE! Done with radiation. Pray as her body continues to heal from the effects of the Chemo and radiation and is very tired. Pray that she stays cancer free!
Stevens & Taylor Families - Bobbi McKenzie passed away on Thursday, May 28th. Please continue to pray for peace and comfort. Still awaiting a time to have a memorial service.
Please be in prayer for our Church leadership as they seek God's will for His Church as we move forward in, "Helping People Find Their Way [Back] to God!"
Special Events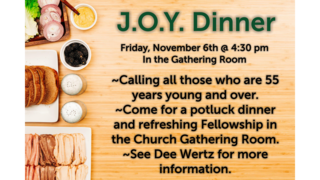 NHCC Weekly Ministries
Caring Through Prayer- 9:30 am Sunday Mornings -Please join us in the Gathering room as we make calls and pray for our Church family.
Bible Study with Rick Tripp - 3pm Sundays online on our Facebook page.
Devoted Prayer - 7pm on Saturdays In person prayer @ NHCC. Join the prayer team as we pray for our Church family, leaders, and Gods will in our Church.
NHCC Special Events
-J.O.Y. Dinner - November 6th @ 4:30 pm
-Photo Club - November 12th @ 7:00 pm
-Men's Breakfast - November 14th @ 8:30 am
-O.C.C. Box Collection & Blessing - November 15th
-Photo Club - November 19th @ 7:00 pm
-Ladies Night Out - November 20th @ 7:00 pm
-Women's Breakfast - November 28th @ 9:30 am
Church Volunteers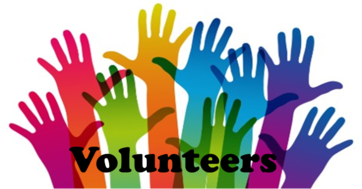 Ushers and Greeters
November 8th:
Greeters:
Carl Price
November 15th:
Greeters:
Carl Price
If you would like to volunteer as a Greeter please contact Carl Price.
Nursery Workers
November 8th:
Sonya Sackrider
November 15th:
Pennie S.
If you could help out in the Nursery contact Wendy Bilby and let her know.
Life Groups

NHCC Life Groups currently meeting -
3pm Sundays - Bible Study with Rick Tripp, on Facebook Live.
6 pm Wednesdays - Moffitt Life group at Phil & Denise Moffitt's Home
10 am Thursdays - Ladies Study, Wendy Bilby leading @ NHCC
8 pm Thursday - Ladies Study, Andrea Roberts leading @ Alex Wellman's Home
See you This Sunday, November 8th at 10:45 am to Worship!
Praying God's Blessing on you, my NHCC Family
Tasha Price
Our address is: 4300 Lansing Avenue, Jackson, MI, 49201