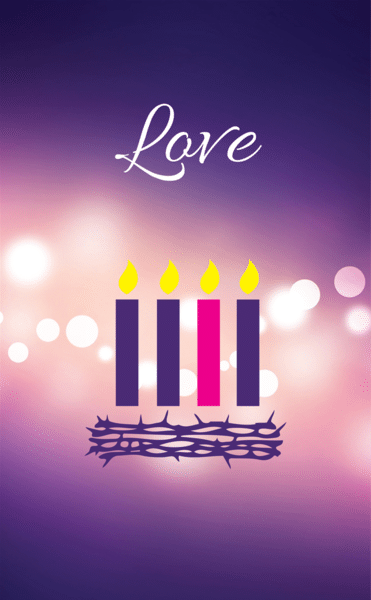 Advent Week 4 Candle of Love
Weekly Update 12-17-2020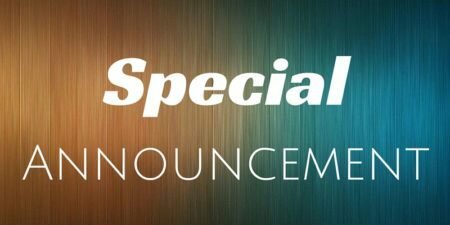 No in-person Worship Service on Sunday December 27th.
Be sure to catch us on Facebook Live @ 11am for a special end-of-year word from
Pastor Jerry & Debb.
A Note from Pastor Jerry!
Merry week, before the week, of Christmas! Hope your plans for a celebratory Christmas day are coming together. I want to draw your attention to 3 gathering moments for NHCC.
The first is this SUNDAY, DEC. 20th! @ 10:45am, we have special guests leading in "live worship." All the way from Poland, Korban and Tanya Miller will be leading in worship and song. There'll be a full FB Live broadcast this Sunday, from beginning to end. We do hope, though, you might join us in-person.
Second, our NHCC Christmas Eve service will be @ 5pm to 6pm. It will also be a FB live broadcast and in-person celebration. From last summer (Father's Day) Mike & Lori Pelham will be playing & singing, along with a couple of our regular worship leaders. There'll be songs of the season, a special appearance by "Grandpa Rick" telling a story, and a Christmas message & blessing for everyone!
Lastly, for Sunday December 27th, Pastor Jerry and the Board of Elders are dismissing the in-person worship service. We want to allow those staff and volunteers who've been serving so faithfully during a tough season of fewer people carrying the load, to simply be able to enjoy their Christmas weekend without having to prepare and present. Pastor Jerry & Debb will share a message with you on FB Live @ 11am; some thoughts of this past year, where we are now, and some renewed hope for 2021!
Looking forward to seeing you in-person, and online!
Are you with me?
Blessings to you~
Pastor Jerry
--------------------------------------------------------------------------------
OPEN FOR WORSHIP IN-PERSON & ONLINE!
We want to assure you that we are remaining open for in-person worship, taking precautions and making sure the facility continues to be sanitized after our Sunday worship. We want to remind all who would attend of these important guidelines:
1. Attend ONLY if you are NOT experiencing signs of illness-
(i.e. - fever, persistent/active cough, unusual tiredness or fatigue, shortness of breath, muscle aches, chills, sore throat, runny nose, headache)
2. If you've been directly exposed to someone within the last 48 hrs who has tested Covid positive, have had a recent loss of taste, or just not sure you should be around others, please follow the CDC's guidelines for self-quarentining. You may not have it, but we'd rather you miss a Sunday than to cause someone else to become ill.
3. Minimize your risk by using hand sanitizer, being contientious of the space you give others and yourself, wear a mask, limit touching your eyes and nose, or simply stay at home. You can watch the Sunday message on FB Live by going to New Horizons Community Church's Facebook page.
We want to be sure to remind our church family to be diligent in their self-protection & others-protection. We want to encourage folks to spread out in our large worship area and know that you won't be crowded. If it is too uncomfortable or the risk is too high for you to be around others for worship who may not be wearing a face covering, we understand. We love you and want to see you stay healthy so we can see you again at New Horizons when this crazy season of life is done.
BLESSING SERVICE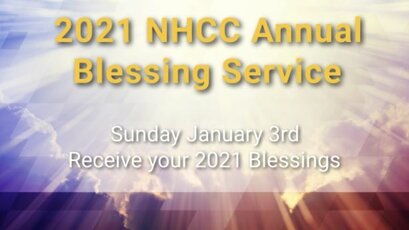 Be in prayer about testimonies of God's Faithfulness to you in 2020.
Prepare to share with your Church Family!
Praises & Prayers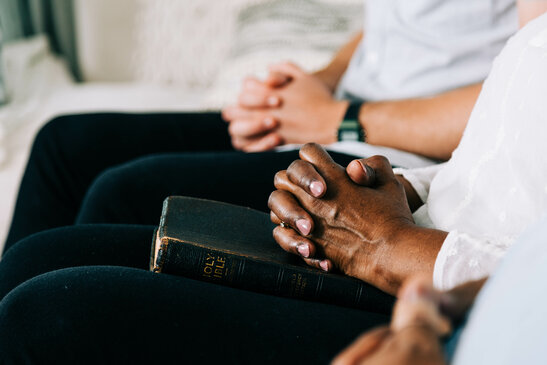 Darling's Granddaughter- Gracie is doing much better. Praise God! Thank you for your prayers.
Dora Capello - Please be in prayer for healing and strength for Dora. Her back is in lots of pain.
Bilby's son Mike and Daughter Deidra-Their Aunt Janet passed away and Mike has Covid. Pray for healing and peace for them.
Mary Hall's Friends Dad-has Covid and is in the hospital with Pneumonia.
Pastor Phil-Bone scan came back with NO cancer! PRAISE GOD!
CT scan last Monday, came back negative. A mass will be getting tested for cancer, no matter the results he will be having surgery. Pray for protection and healing for Phil and strength for Penny.
Guy Wertz-In the hospital with Covid, pray for healing.
Sandie Hendrick - Pray for her knees to regain strength and stability as she walks.
Chuck Taylor's Brother and Sister in Law- Pray for Scott and Shirley they have Covid. Pray for healing.
Sara Anderson's Kids and family members - For them to get saved.
Betty Gauze- has a kidney infection and is in a lot of pain. Pray for healing and relief
Betty Gauze's Friend- Has cancer, pray for healing and strength
Cheryl Whitney - PTL Cheryl's surgery went well. pray for healing.
Guy & Dee Wertz Sons - Ryan has COVID and might be in quarantine for another 90 days. Wade has shingles. Pray for healing and protection.
Sharon Ransom's Grandson & Cindy Curl's son, Chad - He's having gallbladder surgery on Thursday. Pray for healing and peace for him, and strength for Mom and Grandma.
Franco's - Cynthia has Covid, Pray that Ed and Karlo don't get it. Pray for Ed as he has cancer.
Wohlgemuth / Eddy - Covid has hit their entire household Pray for healing. Also Brenda Fell and has a broken patella. This is a four week healing process. Pray for our Sister.
Terry McClintic and her Family - Her mother passed away. Pray for comfort and strength. Her mom's memorial will be on Saturday.
Walters - PRAISE GOD!!!! Edna is home and doing therapy everyday! Continue to pray for healing and strength.
Jeff Salisbury's cousin, Courtney Wilson's Husband- Chad passed away. Please keep this family in your prayers for strength and healing.
Art Holdridge's Grandson, Ryan (31) - Ryan is doing better, Praise God!
Carol Sercombe's boyfriend, Phil Rowlson- Has cancer. Pray for healing and strength and for God to soften his heart.
Betty Curry's friend's Family -Betty's friend Norma passed away. Please be in prayer for her family and friends.
Betty Curry's friend Sharon - She has cancer. Pray for healing and strength.
Charlie Barnum - Dianne Barnum passed away September 13th. Be in prayer for her family, especially Charlie, in his loss.
Brandon & Branda Grobaski - Pray for a healthy pregnancy and blessings on their marriage.
Jeff Whitney -Pray for good health and strength. Pray especially for night time.
Jackie Arnold - Please be in prayer for Dick's wife/Sonya's mom. She has been diagnosed with stage 4 cancer. Pray for comfort for Jackie and strength for her family. (Seeking non-chemo treatments).
Greg Walker - Many health concerns, but his faith sustains him!
Please be in prayer for our Church leadership as they seek God's will for His Church as we move forward in, "Helping People Find Their Way [Back] to God!" on in to 2021!
Special Events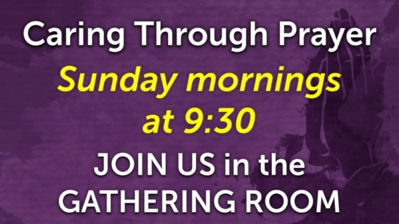 NHCC Weekly Ministries
Caring Through Prayer- 9:30 am Sunday Mornings -Please join us in the Gathering room as we make calls and pray for our Church family.
Bible Study with Rick Tripp - 6pm Sundays online on our Facebook page or Zoom.
Devoted Prayer - 7pm on Saturdays In person prayer @ NHCC. Join the prayer team as we pray for our Church family, leaders, and Gods will in our Church.
NHCC Special Events
-Christmas Eve Service - Thursday, December 24th at 5pm
-Blessing Service - Sunday, January 3rd at 10:45 am
ADVENT DEVOTIONAL

Start your 2020 Advent devotional
It can be found in PDF form to read or print on our website at:
https://mynewhorizons.org/rediscover-christmas-2020
We also will have some copies printed out on the table outside the Office.
Church Volunteers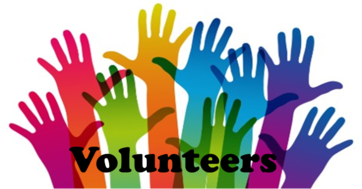 Ushers and Greeters
December 20th:
Greeters:
Carl Price
December 27th: NO IN-PERSON WORSHIP SERVICE TODAY
January 3rd:
Greeters:
Carl Price
If you would like to volunteer as a Greeter please contact Carl Price.
Nursery Workers
December 20th:
Sonya Sackrider
December 27th: NO IN-PERSON WORSHIP SERVICE TODAY
January 3rd:
Pennie Somerville
If you could help out in the Nursery contact Wendy Bilby and let her know.
Life Groups

NHCC Life Groups currently meeting -
6pm Sundays - Bible Study with Rick Tripp, on Facebook Live and Zoom.
6 pm Wednesdays - Moffitt Life group at Phil & Denise Moffitt's Home
10 am Thursdays - Ladies Study, Wendy Bilby leading @ NHCC
8 pm Thursday - Ladies Study, Andrea Roberts leading @ Alex Wellman's Home
See you This Sunday, December 20th at 10:45 am to Worship!
Our address is: 4300 Lansing Avenue, Jackson, MI, 49201