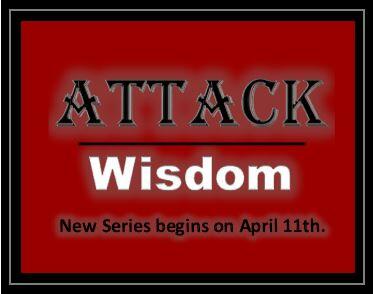 Wisdom Under Attack
Weekly Update 4-8-2021
A Note from Pastor Jerry!
Resurrection Sunday morning, 2021, was far and away a greater experience than the one of 2020. We had a wonderful time of worship and praise lifting the Risen King! It was awesome to see some faces of folks that we've been missing for some time. We're looking to see more returnees as we see people become more secure in group settings. It was truly good for the soul!
This week, we march on in to "Babylon" to look at the challenges of living in a foreign (pagan) land under the righteousness of our Holy and spotless Savior. His wisdom is what will save us from being swallowed up by the darkness of confusion. The wisdom of the world in which we are living is utter nonsense and truly against the holiness of God, it is "chaos."
Using the template that's presented in God's Word, we'll see what Daniel did and apply it to the day and times in which we are living. His complete confidence in the wisdom of his righteous and holy God was the difference maker. He challenged the authority and powers that subjugated him and found power and protection from the Lord to whom he was devoted. It wasn't comfortable or convenient, but he did receive salvation from the Lord from the flames that would try to consume him and the from the jaws of the beast that would attempt to tear him apart.
From Larry Osborne's book, Thriving in Babylon,
"God is mcuh more concerned about our ultimate holiness than He is about our current happiness. He is much more interested in the way we respond to difficulties than he is in alleviating our current pain. This is not an easy way to view God, and it's counter-cultural. And, yet, if we look back on our lives when we had the most significant spiritual growth, it came smack-dab in the middle of difficulties. There is hope, no matter what you face in this day. God is at work."
I hope you will join us as we discen how to respond during this time of being challenged by secular philosophies that defy wisdom as we see, "Wisdom Under Attack!"
This Sunday's message, "Kingdoms Opposed."
Pastor Jerry
--------------------------------------------------------------------------------
OPEN FOR WORSHIP IN-PERSON & ONLINE!
We want to assure you that we are remaining open for in-person worship, taking precautions and making sure the facility continues to be sanitized after our Sunday worship. We want to remind all who attend of these important guidelines:
1. Attend ONLY if you are NOT experiencing signs of illness
2. If you've been directly exposed to someone within the last 48 hrs who has tested Covid positive.
3. Minimize your risk by using personal hand sanitizer or those mounted on the wall outside the santuary and by PJ's office, being conscientious of the space you give others and yourself, wear a mask if you desire to, and limit touching your eyes, nose and mouth. Cover any cough or sneeze with a tissue.
We want to be sure to remind our church family to be diligent in the above practices. We want to encourage folks to spread out in our large worship area and know that you won't be crowded. We love you and want to see you stay healthy at New Horizons Church.
NEW TIME! Men's Breakfast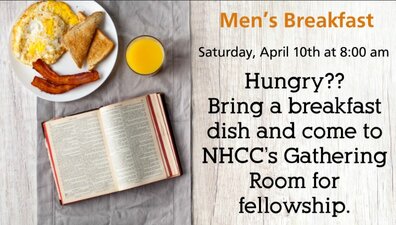 NEW DAY!! Spring Clean Up Day!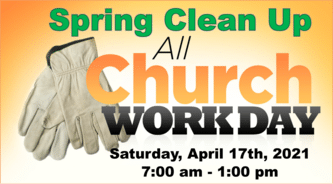 See Rusty Wellman to sign up. Light breakfast and lunch provided.
Planned agenda includes: Preparing our pavilion for summer events, Memorial garden, cutting down and cutting up trees, digging a new fire pit, yard clean up, and outside building repairs.
** Any tools and equipment needed to help are appreciated! (wood cutting/splitting, painting, simple drywall finishing, weeding, plumbing, house cleaning, general fixing and maintenance!)
Get Church Updates!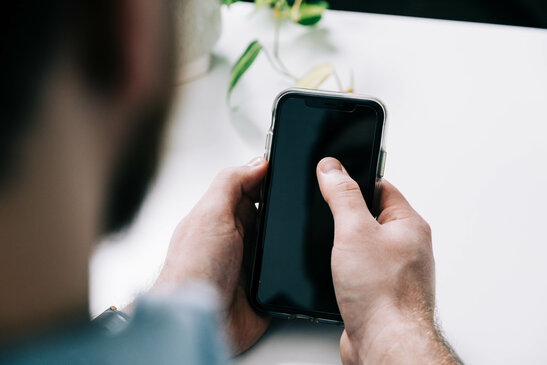 To get important updates and information about Church events, weather related closings, and any other important information TEXT from your cell phone the word:
"ALERT"
to 22300
Call our Church Office if you would like help or more information.
Volunteers needed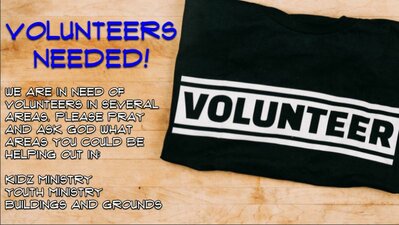 To find out more about these ministry areas and how you could be of help, contact the ministry leaders.
KIDZ Ministry - Korey & Andrea Roberts - 517-525-8809
Youth Ministry - Pastor Jerry Lyon - 517-499-9262
Buildings & Grounds - Rusty Wellman - 517-745-0231
Praises & Prayers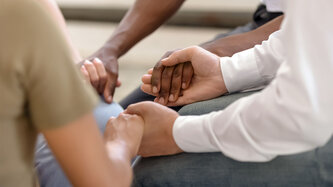 Bill Sayles - Came home Sunday, April 4th after having back surgery on Wednesday, March 31 - PTL!! Pray for continued healing and comfort. Pray for peace and strength for Gayle.
Pastor Phil Darling - Continuing to improve-PTL!! He is doing in-patient recovery at Chelsea Rehab and will be quarantined for 1 more week before able to have visitors. Pray for strength for him and peace for Penny as they will not be able to see each other during this time.
Jackie Arnold (Richard's wife/Sonya's mom) - Scan found some growth. Continue to pray for peace, comfort and strength for her and family.
Sonya Sackrider - Pray for cousin's wife, Tianna and daughter, Robyn - both dealing with health issues.
Lorie Tripp - Her Aunt Louise Tripp is battling high blood pressure and heart concerns. Please pray that the doctors are able to find much needed answers.
Sandie Hendricks - Pray for health concerns.
Linda Turner - Pray for ongoing health concerns and for strength as she will be moving soon.
Judy Huston - Recently lost an old friend and had to put her dog down. Pray for peace and comfort in these losses.
Tim Foster - Went to the ER on Tuesday, March 30th for pain. He is sick but no COVID. Pray for pain relief, healing and strength.
Edna & Jerry Walters - Pray for continued healing and strength for Edna. Pray for patience and encouragement as this is a long process.
Don & Norma Nearpass's grandchildren (Keith & Camile) - they are expecting a baby in June. Pray that the baby will turn as it is currently breech. Also pray that the house they are purchasing will be completed by May.
Jeff Salisbury's Mom - Is in hospice care and doing much better. She has been able to maintain daily routine (eating, drinking, getting dressed, etc.) PTL
Betty Curry - Waiting to hear from a specialist to get answers for treatment. Pray for restored health.
Heidi Roberts - Pray for continued healing and strength. Also pray that repairs needed on their barn are completed soon.
Sharyl Allison - Sharyl has an appointment with a cardiologist. Pray for answers.
Rick and Bobbi Stevens- Rick's sister, Debbie Diamond is having a kidney biopsy on April 7th. Continue to pray for comfort and strength for her and her family.
Debbie Taylor - Pray for relief from allergies. Also seeing a cardiologist and tests next week. Hoping to be back in church by April 18th!
Charlie Barnum - His heart medications are working - PTL! Will be receiving injections for back pain sometime this month. Continue to pray for healing and relief.
Guy Wertz -Continue to pray for his oxygen levels. He is improving! Pray for strength for both he and Dee as they continue this recovery from Covid-pneumia.
Ryan and Mary Hall - Continue to pray for wisdom and strength as they will be apart from Logan during the next 60 days.
Brenda Wohlgemuth - Pray for comfort and relief from pain.
Franco's - Pray for Ed, he's battling cancer, needs to stay Covid free.
Carol Sercombe's boyfriend, Phil Rowlson - Pray for a softening of his heart and that he remains in remission.
Betty Curry's friend Sharon - She has cancer. Pray for healing and strength.
Brandon & Branda Grobaski - Continue to pray for a healthy pregnancy with expected delivery on April 28th.
Please be in prayer for our Church leadership as they seek God's will for His Church as we move forward in, "Helping People Find Their Way [Back] to God!" in to 2021!
Special Events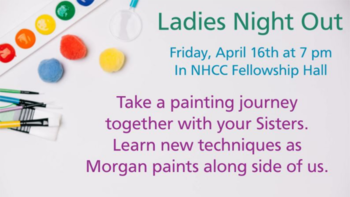 NHCC Weekly Ministries
Caring Through Prayer - 9:30 am Sunday Mornings - Please join us in the Gathering Room as we make calls and pray for our Church family.
-AA group - Thursdays, 5:30pm, downstairs
Devoted Prayer - 7 pm on Saturdays In person prayer @ NHCC. Join the prayer team as we pray for our Church family, leaders, and Gods will in our Church.
NHCC Special Events
-Men's Breakfast - Saturday, April 10th at 8:00 am (Men please bring Toiletries for OCC)
-New Sermon Series Starts "Wisdom Under Attack"- Sunday, April 11th at 10:45 am. Sue Snyder guest Worship leader.
-Ladies Night Out- Friday, April 16th at 7pm
-Spring Clean-Up - Saturday, April 17th at 7 am - 1 pm
**Any tools and equipment needed to help is appreciated!
-Movie Night - "Beautifully Broken" in NHCC sanctuary on Sunday, April 18th at 8:00 pm
-Photo Club - Thursday, April 22nd at 7pm
-Women's Breakfast - Saturday, April 24th at 9:30 am (Women please bring Toiletries for OCC)
-Jackson City-Wide Annual Prayer Walk/Ride - Sunday, May 2nd, 2021 at 12:30 pm. All participants will meet at assigned designated area.
-National Day of Prayer - 12 Noon on Thursday, May 6th, 2021 at Austin Blair Park. **Sign up sheet located in foyer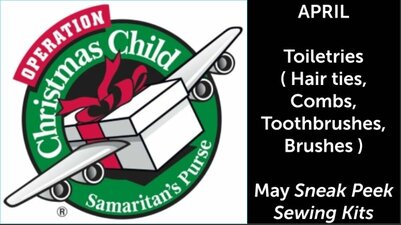 Movie Night!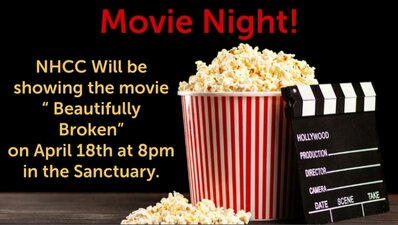 Church Volunteers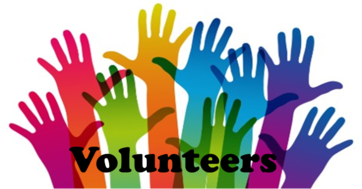 Ushers and Greeters
April 11th:
Greeters:
Carl Price
Dick Arnold
Dorwin Degroote
April 18th:
Greeters:
Carl Price
Dick Arnold
Dorwin Degroote
If you would like to volunteer as a Greeter please contact Carl Price.
Nursery Workers
April 11th:
Sonya S.
April 18th:
Denise M.
If you could help out in the Nursery contact Wendy Bilby and let her know.
Life Groups

NHCC Life Groups currently meeting -
5 pm Sundays - Men's Study with Pastor Doug, In-person
6:15 pm Sundays - Men's & Women's Bible Study with Rick Tripp, In-person and Facebook Live
6 pm Wednesdays - Moffitt Life group at Phil & Denise Moffitt's Home
10 am Thursdays - Ladies Study, Wendy Bilby leading @ NHCC
8 pm Thursday - Ladies Study, Andrea Roberts leading @ Alex Wellman's Home
See you This Sunday, April 11th at 10:45 am.
Our address is: 4300 Lansing Avenue, Jackson, MI, 49201