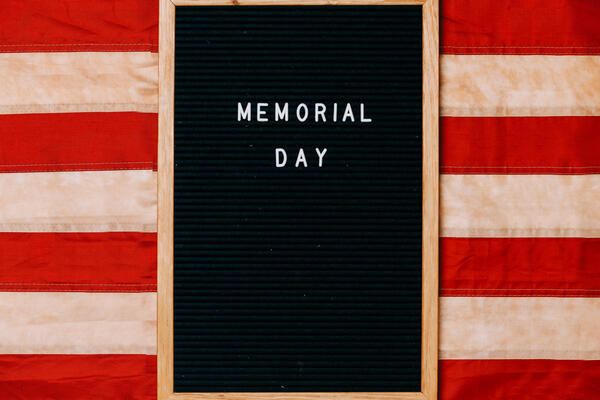 Because of those who laid down their lives.... John 15:13
Weekly Update 5-28-2021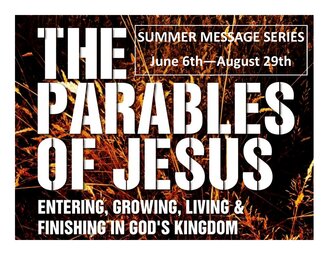 Come with us this summer as we walk with Jesus, hear
his words, and apply them to our lives!
Looks like things are getting uderway!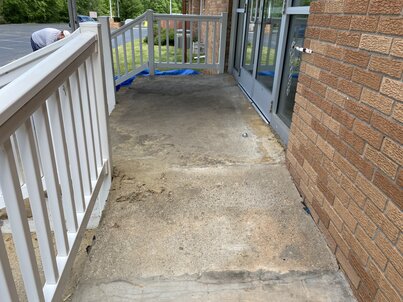 Last Sunday, our 2021 Bylaws passed with a unanimous "Yes" vote to adopt the revised and updated Bylaws!
Pastor Jerry presented a prioritized list of "facility projects" that can be found on our website (mynewhorizons.org) Click on the 2021 Bylaws tab. Work has begun on a couple of the projects. If you would like to be involved, we can always use the talent, time, & resources you have available. We do need donations to the building fund to complete the Community Room (gym) carpet and lighting.
A Note from Pastor Jerry!
A time to remember....
This weekend marks another holiday observance of those who have fallen in battle, keeping our freedom secure. We remember those who've laid down their lives for a cause greater than themselves, uniting to defeat foreign enemies.
We're living in a difficult time. It seems we're more at odds with one another than we are united, at all, and have no sense of community. Part of our struggle is finding that common ground on which to stand and from which we would battle against the enemies to our democracy. The Enemy of the soul of our country has us running around being offended, divided, and separated. With each offense, the enemy finds another way into the fold or our society and creates more strife.
As disciples of Jesus Christ, we are to be among those who bring peace where there is chaos, bring hope where there is hopelessness, and light where there is darkness. We must remember what Jesus did and how he did it. He laid down his life to bring down dividing walls. He calls us to find the common ground in Him to gain peace, hope, and light. From the solid ground of Jesus Christ... we can stand.
Let's not forget what Jesus said in John 15:13, "Greater love has no one than this; to lay down one's life for one's friends."
Our military men and women offer themselves up for a cause greater than themselves. It's a time to remember that to win the battle for freedom, peace, life, and liberty, there's a cost. Some have paid it while others have enjoyed it. Let's remember, as disciples of Jesus, we have a cause and a sacrifice to make, too.
Have a blessed weekend. Pastor Jerry
From Larry Osborne's book, Thriving in Babylon,
"God is much more concerned about our ultimate holiness than He is about our current happiness. He is much more interested in the way we respond to difficulties than he is in alleviating our current pain. This is not an easy way to view God, and it's counter-cultural. And, yet, if we look back on our lives when we had the most significant spiritual growth, it came smack-dab in the middle of difficulties. There is hope, no matter what you face in this day. God is at work."
--------------------------------------------------------------------------------
OPEN FOR WORSHIP IN-PERSON & Live Streaming ONLINE!
Sundays @ 10:45am -- mynewhoriozns.org
We want to remind all who attend of these important guidelines:
Attend ONLY if you are NOT experiencing signs of illness.
If you've been directly exposed to someone within the last 48 hrs who has tested Covid positive.
Minimize your risk by using personal hand sanitizer or those mounted on the wall outside the santuary and by south entrance coat rack, being conscientious of the space you give others, wear a mask if you so desire, and cover any cough or sneeze with a tissue, even if its just allergies.
As another layer of protection, you may want to receive one of the vaccinations that are available. These are not required to attend worship.
We want to encourage folks to spread out in our large worship area and know that you won't be crowded. We love you and want to see you stay healthy at New Horizons Church.
"EVENING IN THE PARK"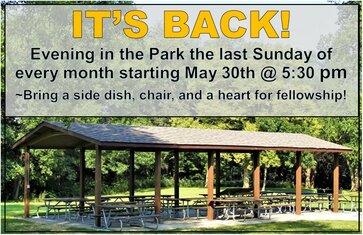 Burgers and Dogs provided. Food, Fun, Fellowship and a Fire for All!!
Praises & Prayers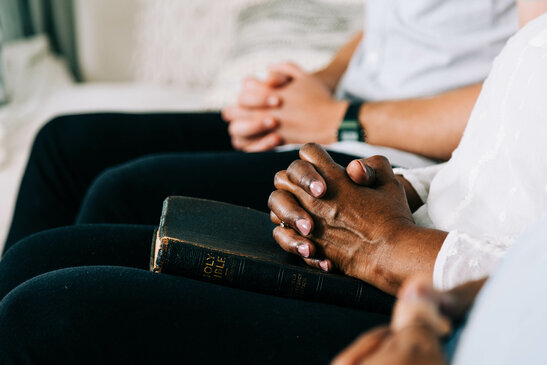 Phil Moffitt - Please keep our Brother and Denise in your prayers as a test has shown that the cancer has spread to a lymph node. He will be doing radiation in a couple months. Pray for strength and a new closeness to the Lord during this trying time in their lives.
Brian Emerick's daughter Lacy- She was in remission after a cancer diagnoses, but now the cancer is back. Please be in prayer for her and Brian and Amy.
Debbie Taylor - Keeps improving after heart surgery. Continue to pray for strength and healing while doing therapy.
Betty Curry - Will be having sinus surgery on June 7th. Pray for success and a complete recovery.
Carly Bostedor - Please be in prayer for Carly's mom who is having health concerns.
Pastor Phil Darling - PTL!!! He is getting stronger. Pray for continued healing and strength after kidney removal. Also, pray for energy and peace for Penny.
Jackie Arnold (Richard's wife/Sonya's mom) - Continue to pray for peace, comfort and strength for her and family. She is currently getting treatments for cancer and waiting to see a RA specialist. Pray that she will be able to get in soon.
Cindy Curl - Pray for health concerns. Also pray that her son, Chad, will continue on a path to help himself.
Don & Norma Nearpass - Norma is having problems with her vision. Pray for God's wisdom and healing as the doctor doesn't have an answer at this time.
Sara Anderson - Has developed a cough due to allergies, pray for a solution. Pray also for her neighbors, the husband has COPD and the wife has lung cancer.
Sandie Hendrick - Pray for health concerns.
Edna & Jerry Walters - Pray for continued healing and strength for Edna. Pray for her outpatient therapy on Mondays.
Heidi Roberts - Still getting headaches. Pray for continued healing and strength.
Rick and Bobbi Stevens - Rick's sister, Debbie Diamond continue to pray for comfort and strength for her and her family.
Charlie Barnum - Pray for comfort as he plans Dianne's Memorial. Her service is scheduled for June 5th @ NHCC.
Ryan and Mary Hall - Continue to pray for Logan as he will be away from his family until June 7th.
Brenda Wohlgemuth - Scope on her knee found two torn muscles (one in front and one in back). Pray for healing and pain relief.
Franco's - Pray for Ed, he's battling cancer, needs to stay Covid free.
Carol Sercombe's boyfriend, Phil Rowlson - Cancer has returned and is starting chemotherapy. Pray for a softening of his heart and strength.
Betty Curry's friend Sharon - She has cancer. Pray for healing and strength.
Please be in prayer for our Church leadership as they seek God's will and direction for His Church. Pray for protection over them as they serve.
Birthday's & Anniversary's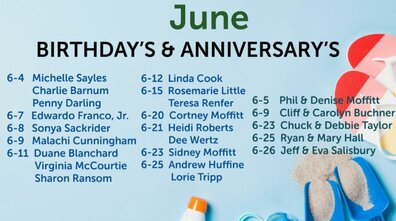 NHCC Special Events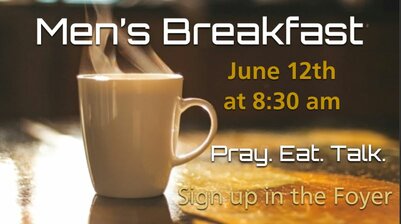 NHCC Weekly / Monthly Ministries
Caring Through Prayer - 9:30 am Sunday Mornings - Please join us in the Gathering Room as we make calls and pray for our Church family.
AA group - Thursdays, 5:30pm, downstairs library or upstairs in the Gathering Rm
Devoted Prayer - 7 pm on Saturdays In person prayer @ NHCC. Join the prayer team as we pray for our Church family, leaders, and Gods will in our Church.
Communion - Sunday, June 6th during Service
Photo Club - Thursday, June 10th and 24th, 7pm
Men's Breakfast - Saturday, June 12th, 8:30 am (Gentlemen bring Quality toys/crafts for OCC)
Quarterly Elders and Deacons Meeting - Sunday, June 13th @ 1pm
Women's Breakfast - Saturday, June 26th, 9:30 am (Women bring Quality toys/crafts for OCC)
NHCC Special Events
-"Evening In The Park" ... is back!!!
Put it on your calendar--May 30th @ 5:30 pm. Food, Fun &
Fellowship at our NHCC pavilion. (Last Sunday, May thru Sept)
Communion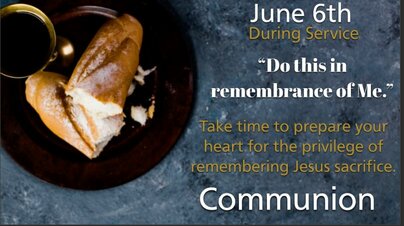 Church Volunteers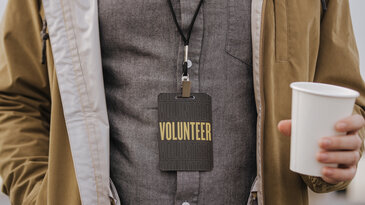 WE NEED "MOW " MEN & "MOW" WOMEN!
Our property is sizeable enough that it has four zones: trails/paths, pavilion/parking, ballfield, & building frontage. Would you consider being on the team that "gits it dun" each week? Rusty Wellman is the one to go to with your willing and able heart! Call or text him @ 517-745-0231. We have the machine, just need the operators. =)
Ushers and Greeters
May 30th:
Greeters:
Carl Price
Dick Arnold
Dorwin DeGroote
June 6th:
Greeters:
Carl Price
Dick Arnold
Dorwin DeGroote
If you would like to volunteer as a Greeter please contact Carl Price.
Nursery Workers
May 30th:
Pennie Somervill
June 6th:
Wendy Bilby & Kriz
If you could help out in the Nursery contact Wendy Bilby and let her know.
Life Groups

NHCC Life Groups currently meeting -
5 pm Sundays - Men's Study with Pastor Doug, In-person (Dismissed May 30th)
6:15 pm Sundays - Adult Bible Study with Rick Tripp, In-person and Facebook Live (Dismissed May 30th)
6 pm Wednesdays - Moffitt Life group at Phil & Denise Moffitt's Home
10 am Thursdays - Ladies Study, Wendy Bilby leading @ NHCC
8 pm Thursday - Ladies Study, Andrea Roberts leading @ NHCC
See you This Sunday, May 30th at 10:45 am.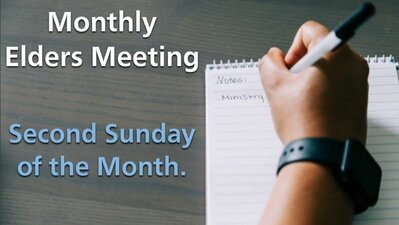 Elders:
Pastor Jerry Lyon - Chairman (Ex-Officio)
Phil Moffitt - Vice-Chairman
Andrea Roberts - Cooperate Secretary
Tasha Price
Gayle Sayles
Mike Wilson
Deacons:
Sonya Sackrider-Corporate Treasurer/Finance Team
Debb Lyon-Communications Team
Rusty Wellman- Buildings & Grounds Team
Helping people find their way back to God
Our address is: 4300 Lansing Avenue, Jackson, MI, 49201