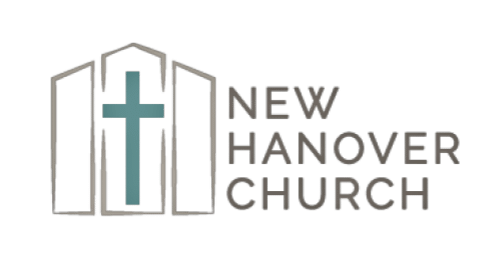 NHC Weekly Newsletter - Two Ministry Opportunities and More!
August 23, 2020
Ministry Opportunities
At New Hanover Church, we want to be about doing God's work in our community and around the world. We have opportunities over the next few weeks to do both! We need your help with both to make them happen – with all the negativity and struggle in the world right now, these are two chances for us to be the salt of the world and let our lights shine for Jesus! Please join us!
Teachers in local schools have started back virtually and are trying to take on a school year like never before. We want to let the teachers at Mary C Williams, right down the road from our church, know that we are praying for them during this challenging year and share a little tangible love through gift bags. We will be making 75 care bags for the faculty and staff. We would like to deliver these packages to the school during the first week of September, so we need items delivered to the church by Sept 6.
https://www.signupgenius.com/go/9040A44ACAA22AA8-mary
Melissa is starting to collect shoeboxes and backpacks for kids in Romania – as a church we are hoping to pack 40 backpacks for 40 teen boys in the local orphanage. We have the backpacks but need your help in gathering the stuffings! We will plan to pack backpacks on Oct 4 so we need to have all items at the church before that day. If you are interested in packing an extra backpack for another Romanian child other than the 40 teen boys, please let Heather know and we can get you paired up with a child through Melissa.
https://www.signupgenius.com/go/9040A44ACAA22AA8-romania
If you are interested in helping with either or both of these projects, but aren't comfortable being out and about, please let Heather (910-617-2572) or Shelley (910-795-6483) know and we will be happy to either get money from you and go shopping for your selected items or pick up items from your house. If you want to sign up, but are not comfortable with the Sign Up Genius, just let Heather know and we can get you signed up!
Tithes and Offerings
Please remember the importance of continuing your regular giving during this time.
If you are attending service in person, there is an offering box in the back of the sanctuary.
To send a check, the mailing address for the church is P.O. Box 16250, Wilmington, NC 28408.
A number of church members have found it more convenient to utilize their bank's on-line banking for their giving.
Thank you for continuing to remember the importance of supporting our local congregation and our community.
Prayer Requests
If you have a prayer request, please email it to nhcprayer@gmail.com and our elders will lift it up before the Lord.
New Hanover Church
318 Silver Lake Rd,
Wilmington, NC 28412
Our address is: 318 Silver Lake Rd, Wilmington, NC 28412, USA