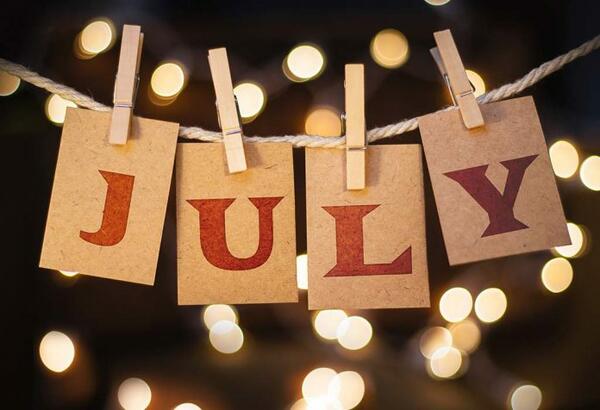 July Newsletter
A brief update of upcoming events:
This month's newsletter is brief, but has some info on upcoming events and things to take note of.
July 4th - Communion
July 11th - Advisory Board Meeting (The Trustee Board is meeting briefly right after Sunday School and the Advisory Board meeting will follow). We'll discuss the agenda for the July Business meeting and review the feedback from Michael Cole, our consultant.
Preaching Schedule
I am continuing to preach through the book of Acts. I find it exciting and encouraging to see how God used the early disciples to grow the early church.
July 4th Why Do the Nations Rage? Acts 4:23-31
July 11th 5 Greats Acts 4:32-5:11
July 18th Freed to be Slaves Acts 5:12-32
July 25th Fighting God Acts 5:33-42
Update on the Reese's
God has been amazing over the past month. As many of you know, International Ministries had a monthly matching initiative in June. Tim and Stacy began the month at right around 55% of their monthly goal. Thanks to the support of so many people, and the huge generosity of IM's donors, they are now sitting at 90%! Not only did they hit their next benchmark of 80%, but blew right past it. All of the hopes, dreams, and prayers of the past couple of years are becoming a reality. Thank you for your prayerful support.
As of right now they are planning to depart for The Dominican Republic in March of 2022.
Greetings From Alaska
As most of you know, Zach Terry, who has been a part of our congregation for a little over a year, is working in Alaska on a 5 month stint as a welder at a fishery. He recently sent us a postcard...
"Hello Newman family, Zach here checking in from False Pass on Unimack Island! Work is steady & plentiful for the past 5 weeks and is picking up as more salmon are being caught. It's neat to see the fishing boats come in and drop off their load of fish, and see how it's processed and shipped to stores all over. I have been able to share my testimony and talk to some co-workers about the Lord. Some listen, some brush it off. I'm thankful for the ones who listen and think about it. 7 days a week, 12 hours a day makes time fly by. I did a couple of 17 hour shifts, but that doesn't come around often. Be safe. -Zach"
Keep Zach in prayer.
Moving forward...
We (the Deacons and myself) are making progress as we work through the recommendations from Sandra of JOY Unspeakable, and now also Michael Cole who has a church coaching ministry. This will be the main focus of our mid-year business meeting. Following that meeting, we will be having several other congregational meetings as we work through identifying who we are, and discovering who it is that God has called us to be and to minister to together. More information will come soon...
pastor Jamie
Our address is: 11155 Orrville St NW, Massillon, OH 44647, USA