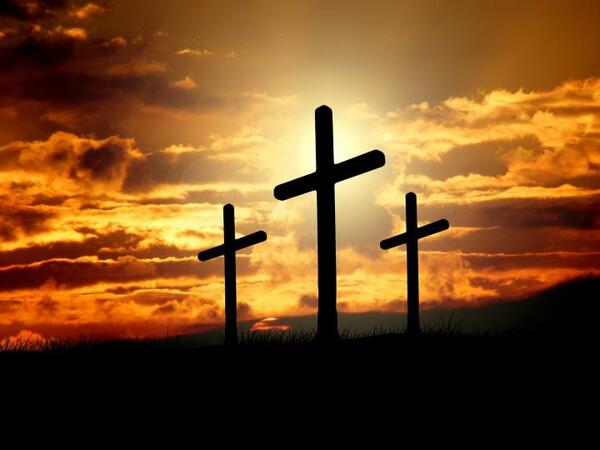 We're Back!
After a long hiatus the Newsletter is back.
Easter is here
Why Did Jesus Die?
This is a good question for us to ponder during the season of Easter. There are many levels to explore regarding this question, but the simple answer is that Jesus died in order to atone for sin. He was the pure and spotless lamb that was sacrificed in our place such that anyone who repents of their sin and places their faith and trust in Him and Him alone will be saved from the penalty of their sin.
While this is very true why Jesus was sentenced to death by Pilate? Many people espouse the idea that Jesus was crucified because he was a political dissident. One self-proclaimed Roman scholar said that "Jesus' crime was really sedition and not blasphemy. The high priests may have seen this as blasphemy, but Jesus would never have been put to death by the Romans for such a local issue." (https://www.armstrongeconomics.com/international-news/rule-of-law/why-was-jesus-crucified) Is this a true representation of what really happened? There certainly were political factors involved in Jesus' death. Pilate was a politician. He had the power to set Jesus free and , in fact, he found that Jesus was not guilty of any crime. It was a scene of political theater and Pilate used the circumstances to gain favor with the Jews, but he did not find Jesus guilty of any Roman law. In his book The Cross of Christ author John Stott wrote the following,
" Although we cannot exonerate Pilate, we can certainly acknowledge that he was on the horns of a difficult dilemma and that it was the Jewish leaders who impaled him there. For it was they who committed Jesus to him for trial, who accused him of subversive claims and teaching, and who stirred up the crowd to demand his crucifixion. Therefore, as Jesus himself said to Pilate, "the one who handed me over to you is guilty of a greater sin" (Jn 19:11). Perhaps, since he used the singular, he was referring to the high priest Caiaphas, but the whole Sanhedrin was implicated. Indeed, so were the people, as Peter boldly said to them soon after Pentecost: "Men of Israel, . . . you handed him (Jesus) over to be killed, and you disowned him before Pilate, though he had decided to let him go. You disowned the Holy and Righteous One and asked that a murderer be released to you. You killed the author of life" (Acts 3:12-15). "
Stott goes on to point out that Jesus threatened the Jewish establishment by challenging all of the norms that they had become accustomed to. "At the same time he was making outrageous claims to be Lord of the sabbath, to know God uniquely as his Father, even to be equal with God. It was blasphemy. Yes, that's what it was, blasphemy."
So when your well-meaning friend states that Jesus never claimed to be God you can point them to this story as proof of the opposite.
Have a blessed Easter
Soli Deo Gloria
pastor Jamie
Upcoming Events
Family Easter Egg hunt 3/27 (2pm)
Good Friday Service 4/2 (7pm)
Easter Services 4/4 (8:30am) - Mask required
Easter Services 4/4 (10am) - Mask optional
Mission Opportunities
Eagle Scout Project at Koinonia
A young Eagle Scout named Justin Hanna is making ten benches for use at Camp Koinonia. While helping out at a SWAT Saturday recently Justin noticed that the fire ring near Kolthoff was in need of some more comfortable seating. They estimate that the cost for this will be around $660 to make ten six-foot benches. If you would like to help him out, then you may send donations to Bill Baker at 440 Blaine St, Geneva, OH 44041-1608. Please make checks payable to Troop 750 and put Justin Hanna Eagle Project on the memo line.
Pregnancy Choices
This time of year they would normally be doing the Baby Bottle Boomerang. COVID and the complications surrounding that have made it difficult for this year, but the need is still here. PC is in need of the following items:
Diapers (larger sizes: 3, 4, 5 or 6)
Formula (Gerber is most requested brand)
Wipes
New and gently used baby clothes up to size 2T
Furnishings such as crib, carseat, stroller, high chair
Baby toiletries such as wash, shampoo, lotion
Bottles and pacifiers
Small toys (like rattles or teething rings)
Bibs, socks, booties
You may also donate financially online at https://pcpartnersforlife.com/give/
or make checks payable to Pregnancy Choices
4500 22nd Street NW
Canton, OH 44708
Preaching Schedule
3/14 God's Rescue Operation (John 3:14-15) pastor Jamie
3/21 To God's Glory Alone (John 12:20-33) pastor Jamie
3/28 The Triumphal Entry (TBD) Tim Reese
4/4 The Importance of the Rolling Stone (TBD) Pastor Dale
Joy Unspeakable
As you know we have sought out the services of Mrs. Sandra Quick of Joy Unspeakable LLC to lead our congregation through a process of peacemaking and reconciliation. The first phase of this process involves having members and attenders fill out the Framing the Conflict form and return them to Sandra. She initially wanted them emailed to her by 3/8. She has extended this deadline to the end of March. If you want to write out your responses and mail them to her, then you may do so but it will need to be postmarked no later than 3/17 in order to get to her in time. Forms should be mailed to Sandra at:
Sandra Quick
4602 Newport Loop East
Grove City OH 43123
If you have any questions please let me know.
About Sandra:
Sandra H. Quick, MED, MPC served the children of Columbus Public Schools and other Ohio schools for 30 years as a comprehensive Language Arts teacher, High School Principal and Customer Relations Supervisor/Mediator.​ Her mission was birthed from her legacy building heart and passion for sustainable peace in our tormented homes, schools, faith communities and globally. "Helping people restore broken relationships and preserve healthy ones" is a lifelong mission.
Our address is: 11155 Orrville St NW, Massillon, OH 44647, USA