NHPCA 5/7/23 Newsletter
Online Giving Has Moved!

Please note: As a result of our transition from Faithife to Subsplash, Online Giving and Family Meal payments are moving. We will retain use of Faithlife's online giving for two more weeks and then it will be disabled. Recurring gifts will be disabled after May 10th. You will need to create an account with this new platform. To make a donation with the new system or to set up a new recurring gift, click here. Links to online payments for Wednesday Night Family Meals can be found here.
Ministry Update from Fred Reid in Japan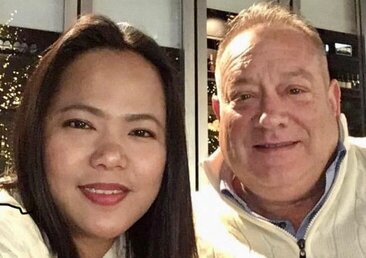 Dear Friends,
Thank you for taking a moment to watch these two video updates (Video 1 [75 seconds] and Video 2 [44 seconds]) of our ministry through College Football in Japan. Please pray for the students at Chiba University, (over 12,000 completely unreached) and pray for my relationship with over 40 young men on the Football team.
Grace to you,
Fred and Sheila
As we enter 2023, we are still about $2000 short on regular monthly support. We are so very grateful for your support, which has allowed us to be in Japan serving as missionaries. We now live in a very small apartment 30-50 minutes from the campus and our church. We are grateful for this but hope to rent a house closer so that we can open it up to students and Japanese friends, which is crucial for showing hospitality, sharing the Gospel, and loving people in Japan.
Thank you so much for your partnership and prayers. For more information about who we are and what we do and to join our support partnership team, please click here.
Sign Up for Music & Art Camp!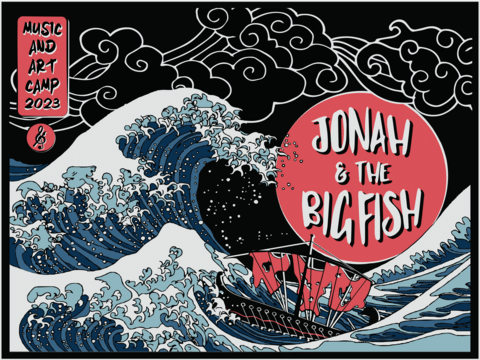 New Hope Conservatory's 3rd annual Music & Art Summer Camp 2023 will feature the theme "Jonah & The Big Fish." Camp is open for kids who have completed grades K-6 and will be held June 19-23. Click here for more info and to register.
This is a great opportunity to serve! Click here for a list of all available volunteer roles.
Volunteers Needed: Greeters Team

You may have noticed a smiling teenager welcoming you as you come in the door for the last few Sunday mornings! But we need more people so we can create rotating teams for this very important job. If you're interested, see Melinda!
Sermon Series | 1 Timothy: "A Holistic View of the Church"

We are currently in our 1 Timothy sermon series called "A Holistic View of the Church." Watch past sermons here or listen to them at SermonAudio.com. Find this week's Worship Guide here.
Kingdom Prayer Meetings

Our new Kingdom Prayer Meetings will begin Wednesday, April 12 at 6:45! Join us for Family Dinner at 5:30 and then for our Elder-lead Kingdom Prayer, headed by Rob Simson. We will gather to pray for the advance of Christ's kingdom, success in evangelism, church planting, and our efforts to make the Lord's name great in our community to the farthest reaches of the globe. We will gather in the Library and spend about an hour together in prayer.
Wed. Night Family Meals

Join us for our Wednesday Night Family Meals! Meals are $5/person or $20 family (cap). To pay online ahead of time, click here and choose "Family Meals" from the dropdown menu.
Online Yellow Card

ONLINE YELLOW CARD: We pray for the needs written on your cards at every Tues. staff meeting. Fill out the online version here.
Our address is: 19535 Eustis Airport Road, Eustis, FL, 32736