NHPCA 5/14/23 Newsletter
Happy Mother's Day!
Men's Ministry Events Begin This August

Attention Men! We have 10 Men's Events scheduled from Aug. 2023 - June 2024. Each event will have a guest speaker and opportunity for fun fellowshipping with each other. Check out full list of events on the flyers in the Narthex. (For more info, please contact Pastor David Kelly.)
Our first event is Saturday, August 26th, 2023, 5-7 pm. We will be having a fish fry and guest speaker Pete Wehry, from Nations of Coaches.
Saturday: Ladies' Prayer Meeting

Join us tomorrow, Saturday, May. 13th, at 10am at the church for our monthly Ladies' Prayer Group! This group meets on the second Saturday of each month for a time of spiritual fellowship and prayer. (Praying out loud is not required.) For more info, contact Carolyn at 804-615-1117.
Sunday: Baby Bottle Campaign Launch
Help Life's Choices change the culture in our community to embrace life! Take a baby bottle, fill it with coins, and bring it back to New Hope by Father's Day (June 18)! Find fliers with more info in the Narthex.
$25 - Helps provide a free pregnancy test
$100 - Helps provide Sexual Risk Avoidance ed. in a classroom
$500 - Helps provide free pregnancy tests and ultrasounds
$1000 - Sponsors post-abortion healing for a year
5/16: Praying for Our Families

We all have loved ones whom we desperately wish would come to know or return to Jesus. On the 3rd Tuesday of every month from 7-8:30pm, Anne Burguet leads a group welcome to all who would like to pray together for wayward family and friends. (The first hour consists of prayer and the last 30 minutes is fellowship for those who wish to stay.) RSVP if you plan to attend or contact if have further questions at (352) 537-2777.
Online Giving Has Moved!

Please note: As a result of our transition from Faithife to Subsplash, Online Giving and Family Meal payments are moving. We will retain use of Faithlife's online giving for two more weeks and then it will be disabled. Recurring gifts will be disabled after May 10th. You will need to create an account with this new platform. To make a donation with the new system or to set up a new recurring gift, click here. Links to online payments for Wednesday Night Family Meals can be found here.
Ministry Update from Fred Reid in Japan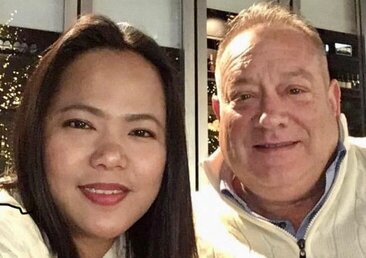 Dear Friends,
Thank you for taking a moment to watch these two video updates (Video 1 [75 seconds] and Video 2 [44 seconds]) of our ministry through College Football in Japan. Please pray for the students at Chiba University, (over 12,000 completely unreached) and pray for my relationship with over 40 young men on the Football team.
Grace to you,
Fred and Sheila
As we enter 2023, we are still about $2000 short on regular monthly support. We are so very grateful for your support, which has allowed us to be in Japan serving as missionaries. We now live in a very small apartment 30-50 minutes from the campus and our church. We are grateful for this but hope to rent a house closer so that we can open it up to students and Japanese friends, which is crucial for showing hospitality, sharing the Gospel, and loving people in Japan.
Thank you so much for your partnership and prayers. For more information about who we are and what we do and to join our support partnership team, please click here.
Sermon Series | 1 Timothy: "A Holistic View of the Church"

We are currently in our 1 Timothy sermon series called "A Holistic View of the Church." Watch past sermons here or listen to them at SermonAudio.com. Find this week's Worship Guide here.
Wed. Night Family Meals End 3/31

Join us for our Wed. Night Family Meals! Meals are $5/person or $20 family (cap). To pay online ahead of time, click here and choose "Family Meals" from the dropdown menu.
Online Yellow Card

ONLINE YELLOW CARD: We pray for the needs written on your cards at every Tues. staff meeting. Fill out the online version here.
Our address is: 19535 Eustis Airport Road, Eustis, FL, 32736