NHPCA 5/28/23 Newsletter
Plant Care Volunteers Needed!

We are seeking a few Plant Care volunteers to be put on rotation through the Summer & Fall while Annie Libby is away. This will require about one hour/week. The tasks are to water the living plants in the Sanctuary and the six flower boxes by our front door and tend to the flowers at our road sign, as well as weed and prune as needed. You'll be making Annie happy, adding beauty to God's House, and sustaining our plant investments! (Rewards tri-fold with time expenditure minimal!) Call Annie at 352-409-7099 or sign up in the Narthex if you're interested.
Sound Booth Volunteers Needed!

We need additional volunteers to run sound and lyrics in the booth during Sunday morning worship and other occasional events. If you're interested in being trained to serve in this important ministry, please see Brad Rosel after the service.
5/31: Youth Choir Concert at New Hope

For our final pre-summer Family Meal (May 31st), we will be joined by the traveling Bay County Christian Youth Choir, who will perform for us afterward. Please come out to support this student ministry and join us for dinner beforehand if you are able! Dinner will be at 5:30 and the concert will begin at 6:15. (Standard Family Meal costs apply for those eating.)
M&A Camp: There is now a Waitlist!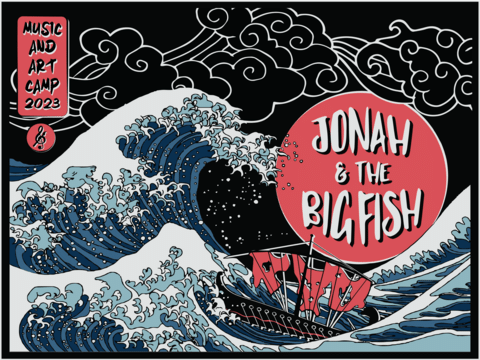 Camp is full! If you would like to be put on the waitlist, call the New Hope office at 352-483-3833.
5/31: Last Wed. Night Family Meal

Our last Wed. Night Family Meal of this school year will be on 5/31. (Please note that Kids Club & Youth's last week was 5/24!) Meals are $5/person or $20 family (cap). To pay online ahead of time, click here and choose "Family Meals" from the dropdown menu.
Life's Choices Baby Bottle Campaign
Help Life's Choices change the culture in our community to embrace life! Take a baby bottle, fill it with coins, and bring it back to New Hope by Father's Day (June 18)!
Sermon Series | 1 Timothy: "A Holistic View of the Church"

We are currently in our 1 Timothy sermon series called "A Holistic View of the Church." Watch past sermons here or listen to them at SermonAudio.com. Find this week's Worship Guide here.
Online Prayer Card

ONLINE YELLOW CARD: We pray for the needs written on your cards at every Tues. staff meeting. Fill out the online version here.
Our address is: 19535 Eustis Airport Road, Eustis, FL, 32736