Weekly Newsletter March 14, 2021
Ninth Avenue Church of Christ Haleyville, Alabama www.ninthavenuechurch.com
Weekly Assignments
Please notify Matthew if you will be unavailable.
Weekly Prayer Needs
Prayers
Harold Coan, Jesse & JoAnn Miller, Tillman Hill, Chloe Cochran, Suzanne Lauderdale, Edna Harrison, W.C. Dickinson, Marty Mobley, Evelyn Hicks, Betty Green, Joan Dees, Paul Lisieski, Shae Williams, Tony Langley, Nickey McCreless, Shirley Watson, Charlotte Pruitt, Sandy Hargett, Sonny Fell, Terry Slatton
Shut-Ins
Harold Coan, Jimmy Dye Sr., Tucker Howell, Betty Hughes, Ruby Mays, Ruth Osborne, Jimmy Raper, Nellie Tuck
Encouragement Needed
A former elder, Nickey McCreless, is recovering from his accident at Encompass Health Rehabilitation Hospital of North Alabama. His address is
107 Governors Drive Huntsville, AL 35801
Room #107
Youth Minister Interview Weekend
We are very excited about our search for our new youth minister and we would like you all to be involved. On Friday March 19th (weather permitting) we will have a cookout at City Lake Park Pavilion. This will be for our middle school students and their families to meet the potential youth mister and get to know him. On Saturday we will do the same thing with the high school students and their families at Jamie and Stephanie Whites house. He also will be teaching a combined youth class on Sunday morning at 10 a.m., as well as the lesson.
Bridal Shower
Remember the Bridal Shower for Bradley Tedford and Madison Clark this Sunday afternoon from 1:30-3:00 in the fellowship hall.
Birthdays & Anniversaries
March 12 — David and Jackie Albright
March 14 — Haley Dobbs
March 15 — Linda Howell
Remember to Spring Forward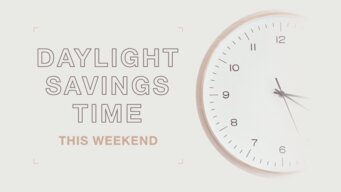 Don't forget to set your clocks ahead one hour before going to bed Saturday night.
Welcome
Our address is: 2309 9th Ave, Haleyville, AL 35565, USA