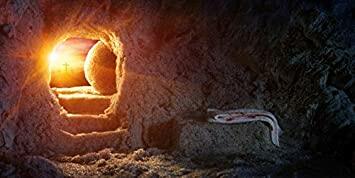 Resurrection Sunday
Greatest Day Ever!
Since this is such an unusual Easter Sunday I would like to ask you to not take this day as "normal" or "just another day". If we truly think about what the day means, we find that it is the Greatest Day Ever.
Everything from Jesus Birth to the Crucifixion was for us. He was the lamb slain before the foundations of the earth. Our Lord was the lamb led to the slaughter and thus became not only our Lord but also our Savior. Jesus overcame death and hell which gives us the opportunity to do the same and at the resurrection gives us the hope that we will join him in the new Jerusalem.
So even though we can't be together today we can still take the time to read Luke 23 & 24, John 18 – 21 and remember why we are celebrating. It isn't about a rabbit it is about a lamb, Jesus Christ.
Our address is: Glendive, Mt