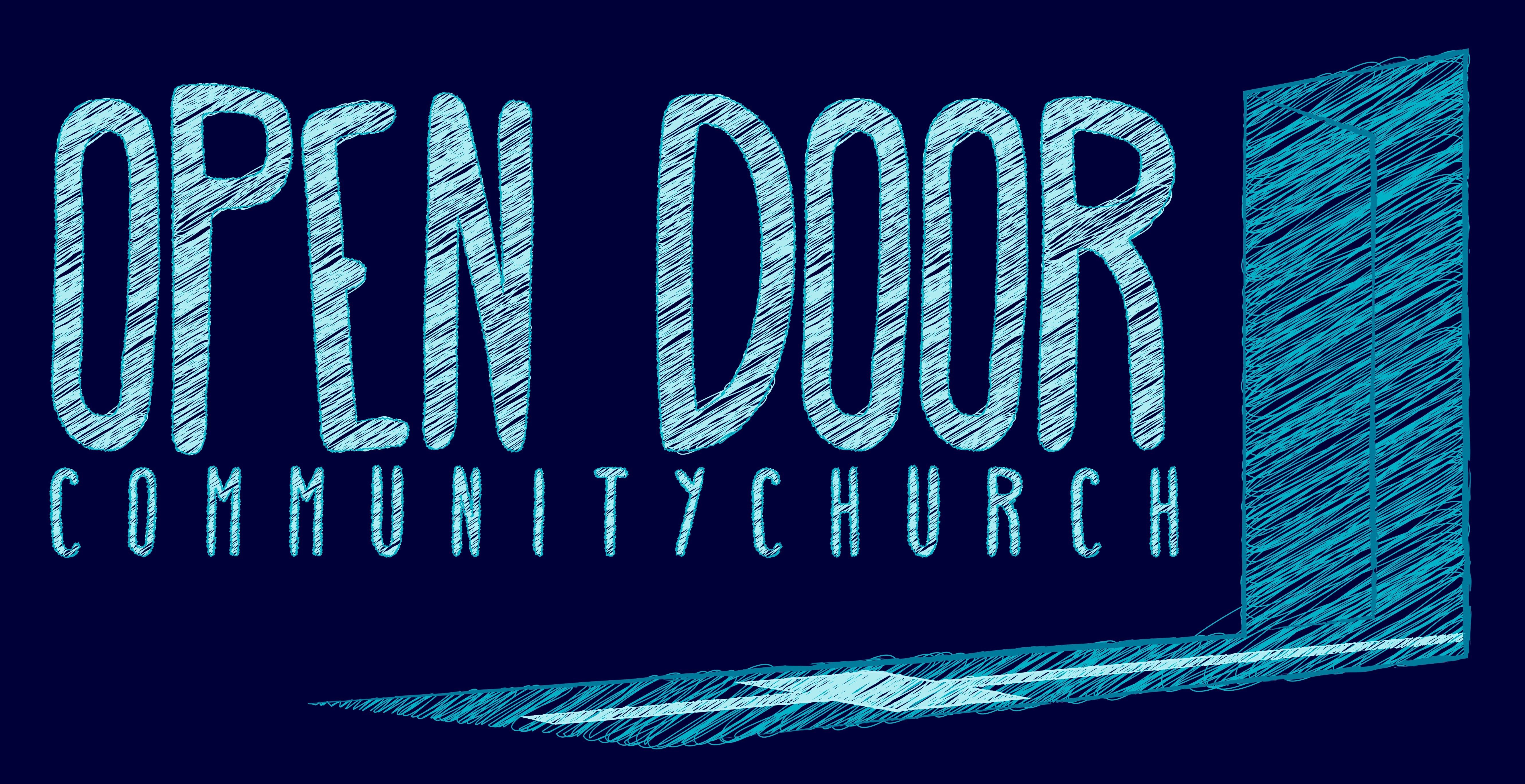 Open Door Community Church
Nov. 3, 2019
Download

Church Potluck

November 10, 2019 - 5:00 PM - 7:00 PM

Come for a great time of fun and fellowship at the Milne's house. It's a Potluck so bring a dinner item to share. Please make time to be there.

We are concluding are series on Spiritual Gifts this morning. Last week we look at some of the gifts that we can receive and we will finish out the list in

1 Corinthians 12

this morning . We talk about wisdom, Knowledge. what is the deference in the and how the to go together. we talked about

the Knowledge will tell you that little black animal with a white stripe going down its back is a skunk. Knowledge will tell you that that skunk can excrete a pungent odor. Wisdom will tell you get out of there before he hits you with it. Wisdom will tell you do not go up and try to pet that little animal.

we then talked about Faith and what thats is. Healing and final Preforming of Miracles.

I also ask last week if you had a superpower what would it be? some said flight, ours said invablate Daniel said wolverine. Which are all great superpowers but they cant defeat a Big enemy like Thanos or Magneto by themselves. they need other to help fight along side to defeat the enemy. These supper powers are great and fun to think about but they arent really. BUT you see God give us some that even greater. The give use spiritual gifts to help build up the kingdom of God. One way to help figure out ur gift is to take a spiritual Gift test.

Did anyone take it? would you like to share the results.

before we dive into our list today.

i would you to think about your

how is your favourite Sidekick?

favorate side kick and the powers that he or she has. who is that side kick. robin, wonder girl, aqua boy, red arrow

must like super heros need help from other to get the job down they also need help from those hiden side kick. that really are never apersuated. The rest of the list that we are look at today is kind of like that. We has the christ church have forgot push to the side say that this gift arent around any more. We get in fight with other over the way they believe some of this gifts. Lets take a look at the but first read with me in

1 Corinthians 12:1–11 CSB

1

Now concerning spiritual gifts: brothers and sisters, I do not want you to be unaware.

2

You know that when you were pagans, you used to be enticed and led astray by mute idols.

3

Therefore I want you to know that no one speaking by the Spirit of God says, "Jesus is cursed," and no one can say, "Jesus is Lord," except by the Holy Spirit.

4

Now there are different gifts, but the same Spirit.

5

There are different ministries, but the same Lord.

6

And there are different activities, but the same God produces each gift in each person.

7

A manifestation of the Spirit is given to each person for the common good:

8

to one is given a message of wisdom through the Spirit, to another, a message of knowledge by the same Spirit,

9

to another, faith by the same Spirit, to another, gifts of healing by the one Spirit,

10

to another, the performing of miracles, to another, prophecy, to another, distinguishing between spirits, to another, different kinds of tongues, to another, interpretation of tongues.

11

One and the same Spirit is active in all these, distributing to each person as he wills.

the foretelling or prediction of what is to come.

something that is declared by a prophet, especially a divinely inspired prediction, instruction, or exhortation.

a divinely inspired utterance or revelation: 

the action, function, or faculty of a prophet.

three different views on prophecy,

God spontaneously bring to mind reveals human words not words from God. There can be have mistakes and must be tested

1 Thessalonians 5:19–21 CSB

19

Don't stifle the Spirit.

20

Don't despise prophecies,

21

but test all things. Hold on to what is good.

Also can be involves speak very word of God. must like the prophets in the OT similar to the gift of peaching or teaching. there are many passage in the NT that show this.

Those with this gift are sensitive to both the prompting of the Holy Spirit and the needs of the church body. They should be humble and continually study the Scriptures in order to test these revelations before speaking them.

the main thing is that prophecy is the to build the church up must like all the spiritual Gifts are to.

10

to another, the performing of miracles, to another, prophecy, to another, distinguishing between spirits, to another, different kinds of tongues, to another, interpretation of tongues.

Distinguish between spirits

Now have you ever met people who seemed to be all right-what they said was fine. You watch them and they seem to do the right things, but yet you had an uneasy feeling about them? There was just something that you could not define and you could not describe. There was just an uncomfortable feeling around them. And then later on you discover that it was just all a charade with them. There was no reality of a walk or a relationship with the Lord and you understand why you had that feeling of discomfort when you were around them.

A key member i the body of Christ. this person helps is testing what others say. The Holy Spirit gives the gift of discernment to enable certain Christians to clearly recognize and distinguish between the influence of God, Satan, the world, and the flesh in a given situation. they help the church for following a false prophet or make a bad decision.

1

Dear friends, do not believe every spirit, but test the spirits to see if they are from God, because many false prophets have gone out into the world.

most controversial topic in christian church. some believe that you are do not have the holy spirit until you can speech in tongues much like the coming of the Holy spirit in Act

1

When the day of Pentecost had arrived, they were all together in one place.

2

Suddenly a sound like that of a violent rushing wind came from heaven, and it filled the whole house where they were staying.

3

They saw tongues like flames of fire that separated and rested on each one of them.

4

Then they were all filled with the Holy Spirit and began to speak in different tongues, as the Spirit enabled them.

. other say it doesn't exsess any more and the people that speak in tongues are faking it. Some think that its is a gift form God and that he can use that gift for his goal.

what is the gift of tongues?

it can also be like the da of Pentecost when the group of believer start speak in everyones other native language and delilet

but it can also be Speech in a language the speaker does not know, and that sometimes does not follow the patterns of any known human language- means of expressing prayer or praise to God.

2

For the person who speaks in another tongue is not speaking to people but to God, since no one understands him; he speaks mysteries in the Spirit.

if tongues is done in the corropiate worship then there must be some one there it translate that were

Interpretation of tongues

those who speak in tongues it helps them contact with God but it doesnt build the church up unless its in

Has Christians we might disagree on what this gift are used for and if they are still around. None of that matters. Actually none of this matter

1

If I speak human or angelic tongues but do not have love, I am a noisy gong or a clanging cymbal.

2

If I have the gift of prophecy and understand all mysteries and all knowledge, and if I have all faith so that I can move mountains but do not have love, I am nothing.

3

And if I give away all my possessions, and if I give over my body in order to boast but do not have love, I gain nothing.

all things can change if we love. In a sense this

1 Thessalonians 5:19–21CSB

How Deep The Father's Love For Us

Download

Church Potluck

November 10, 2019 - 5:00 PM - 7:00 PM

Come for a great time of fun and fellowship at the Milne's house. It's a Potluck so bring a dinner item to share. Please make time to be there.

Download

Men's Event Feeding Homeless

November 23, 2019 - 4:30 PM - 8:00 PM

We will be meeting at 430 at Jasper Place Baptist Church 8801 163 street. We will make sandwiches then have a light meal , head downtown for around 6pm to hand out the food.
Let us get to know you!
Please take a moment to send us your information so that we may stay connected with you. Your information is carefully managed and protected.
How did you hear about us?