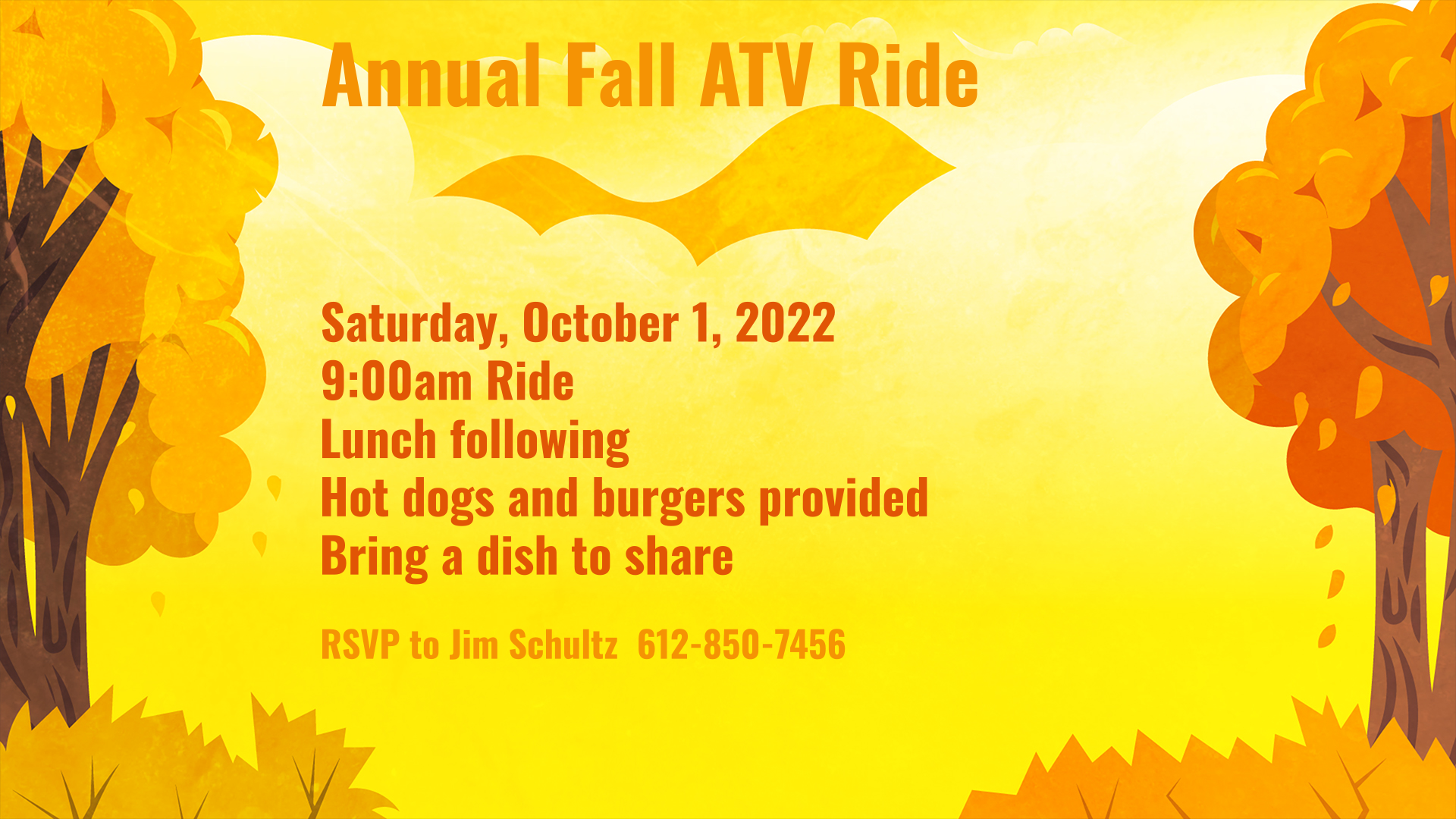 Annual Fall ATV Trail Ride
Saturday, October 1st  •  9 am – 5 pm (CDT)
Annual Fall ATV Trail Ride
Saturday, October 1 at 9 AM
Lunch Following the ride:
Hot dogs and burgers provided, please bring a dish to share.
Camp Schandimo
North of Mora on Hwy. 65 to Hwy. 18 & West OR
North of Isle on Hwy. 47 to Hwy. 18 & East
To RSVP and detailed directions:
Jim Schultz (612) 850-7456
Greg Anderson (612) 801-7718
Come for lunch if you don't care to ride! Everyone welcome!