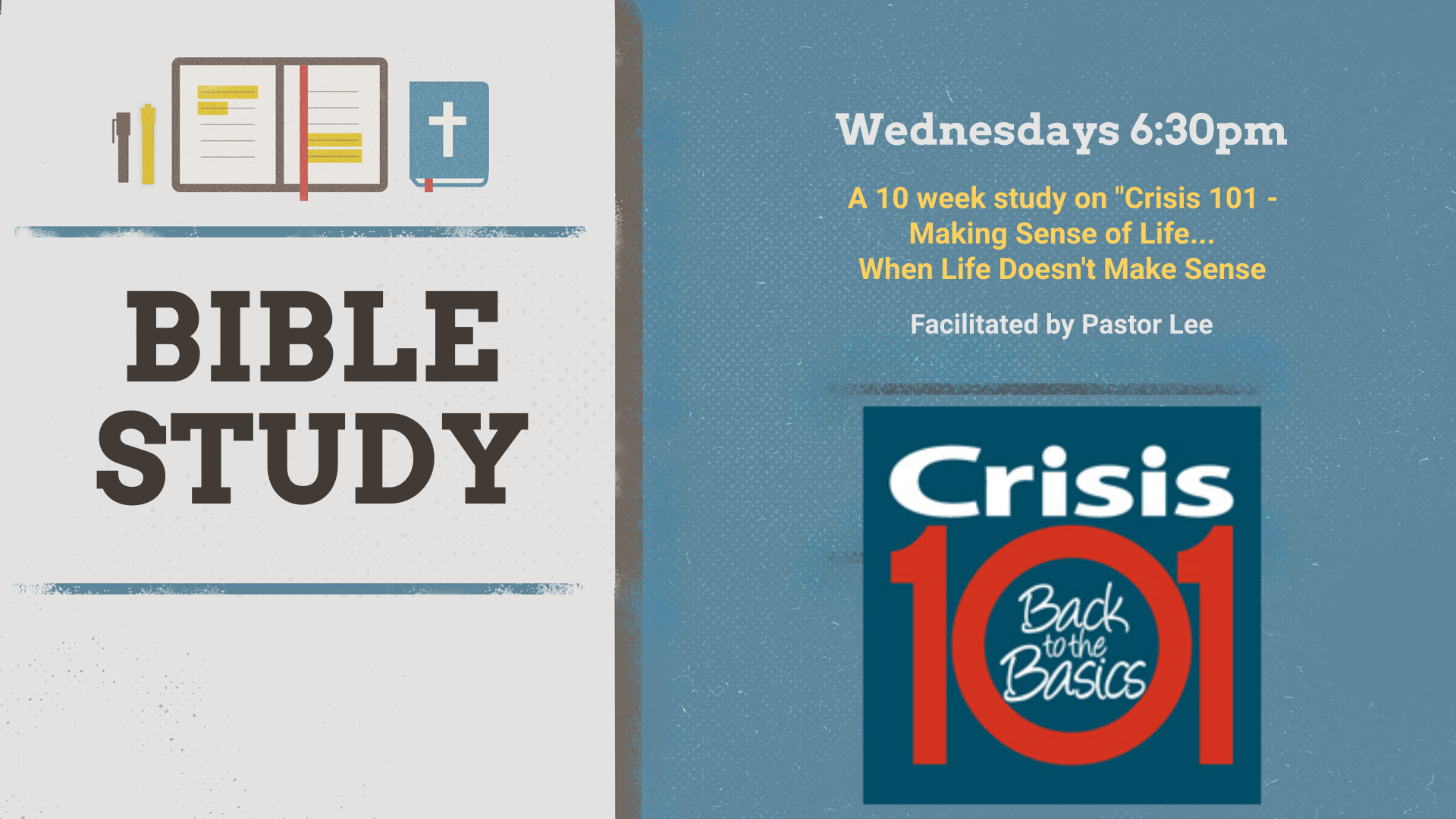 Adult Bible Study
Wednesday, September 22nd  •  6:30–8:00 pm (CDT)
Wednesdays 6:30 pm a 10 week study
"Crisis 101 - Making Sense of Life...When Life Doesn't Make Sense."
Topics include:
Realize that God means for you to be where you are
Be more concerned for God's glory than your relief
Acknowledge your enemy, but keep your eyes on the Lord
PRAY!
Stay calm and confident, give God time to work
When unsure, take the next logical step
Envision God's enveloping presence
Trust God to deliver you in his own unique way
View your current crisis as a faith builder for the future
Don't forget to Praise Him!
We will be meeting in room 201.
I look forward to being with you!
Pastor Lee