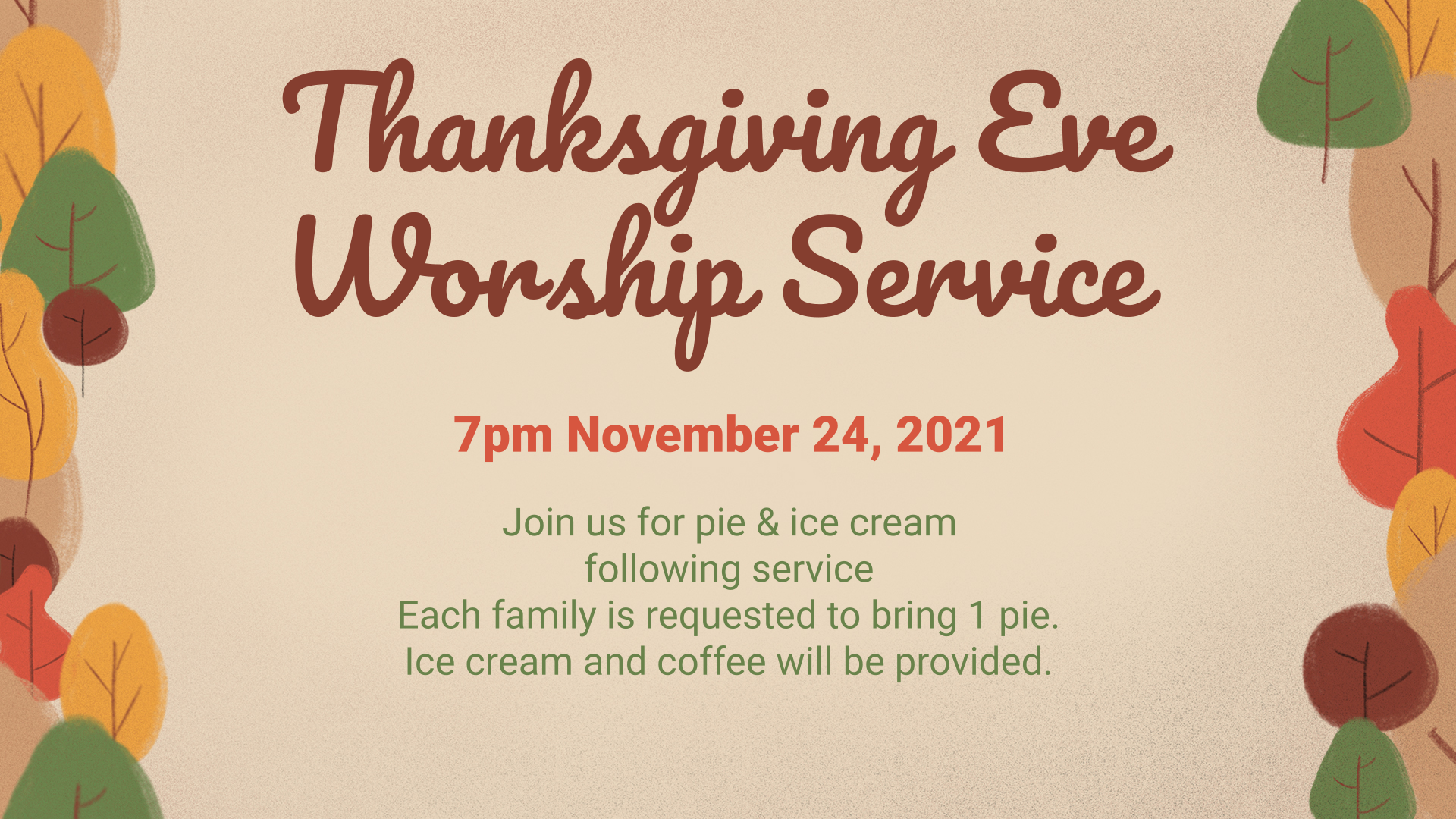 Thanksgiving Eve Worship Service
Wednesday, November 24th  •  7–8 pm (CST)
Due to the interactive nature of the Thanksgiving Eve service, we will not be streaming on Facebook or YouTube, or broadcasting in the Fellowship Hall.
Please join us in the sanctuary as we worship together, thank God for His constant goodness and faithfulness, and share in a time of communion.
Special offering will be taken for Broken Arrow Bible Ranch horse program. The horses consume approximately 20 bales per week during the camp season which equals about $3200. They also have 3 horses at the camp year round. Due to the severe drought in the area last year, they have to travel further away and pay about 25% more than last year. Thank you for your consideration.
Directly following the service will be our greatly anticipated, traditional "Pie Fellowship".
Each family is requested to bring a pie to share.