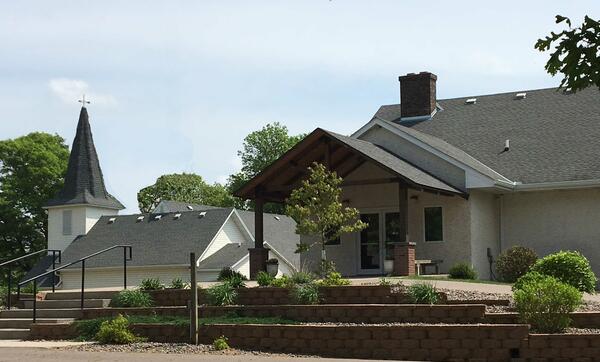 Oxlip Church Weekend Update
September 17, 2021
This week at Oxlip Church
Download
Trusting God By Jerry Bridges Explore the scope of God's care and control over nations, nature, and the tiny details of your life. You'll find yourself trusting Him more completely -- even when life hurts
Friday, September 24th  •  7–8 am (CDT)
Download
A weekly study digging into the Gospel of Matthew learning and sharing how God has revealed himself through Jesus Christ.
Friday, September 24th  •  10:00–11:30 am (CST)
Download
Fall ATV Ride Postponed to October 23rd
Sponsored by "The Shandimo Group"
Jim and Brenda Schultz
Greg and Kathy Anderson
Don Dimitry
Don and Donna Moses
Arrive 9-9:30am
Head out on the trail 10am
Potluck lunch when return
Sloppy Joes and Hot Dogs provided
13296 230th Place, McGrath, MN
You are welcome to stay all day and enjoy the fun and fellowship.
Saturday, October 23rd, 12 pm (CDT)
Oxlip News
Family Pathways School Supply Drive
Thank you!
Our supply drive was a huge success. We were able to donate 160 pounds of school supplies and food to Family Pathways in Cambridge!
Praise God, they are able to provide for so many others because of your generosity.
Sunday School and Adult Bible Fellowship classes
Christian Education Hour begins at 10:45am
Preschool // Steph Beaman & Cassie Rombach // Clubhouse Room (Bradford building upstairs)
Engaging students with God's Word and Biblically based music, crafts & games.
Grades K-6th // Kari Larson, Nadette Waligora, & Gerri Rombach //Potter's Shed (Bradford building downstairs)
Learning the bible by answering questions about God & the world we live in found in the book of Genesis
Grades 7&8 // Pastor Brad // Youth Building
BRICK is Oxlip's Confirmation Class; a two-year course working through the scriptures, theology, history & practice of the church.
Grades 9-12 // Josiah Scheumann // Room 201
A weekly study of God's Word with discussion and practical insight into the habit of living for Jesus Christ.
Adult Bible Fellowship Classes
Men's Group // Jim Kalisch // Room #110
A weekly meeting to discuss and encourage each other focusing on the life of Joseph.
Women's Group // Joyce Scheumann // Room #104
A weekly study digging into the Gospel of Matthew learning and haring how God has revealed Himself through Jesus Christ
Mixed Group // Tim and Michelle Ziegler // Room #203
A trek through the life of Christ, chapter by chapter through the book of Luke. See how God speaks through the Savior.
Mixed Group // Winston Waligora // Room #105
A weekly study and discussion of the book of Acts utilizing RightNow Media.
Weekly Bible Fellowship
Women's Bible Study
Standing Firm in These Last Days by Kay Arthur // Oxlip church // 1st and 3rd Wednesday 2 to 4pm // Led by Karen Knudsen
Men's Bible Study
Trusting God by Jerry Bridges // Oxlip Church // Friday 7am// Led by Jeff Anderson
Women's Bible Study
The book of James: Time to grow up //26558 Verdin St NW, Isanti // Friday 10 to 11:30am//Led by Joyce Scheumann
Adult Bible Study
Crisis 101 // Oxlip Church // Wednesday 6:30pm // Led by Lee Scheumann
Youth Bible Study
Bible for life // Oxlip church // Tuesday 6:30am to 7:30am // Brad Christian
This week's birthdays
Sept 20 Derek Johnson
Sept 21 Mike Petersen
Sept 22 Julie DeMars
Sept 22 Autumn Wandersee
Sept 25 Sandy Murray
Sept 26 Mark Lund
Sunday Morning Worship Service
If you are listening on a mobile device, make sure the orientation is portrait — upright — instead of landscape — horizontal — for best sound quality.
A place to belong, believe and become more like Christ
Our address is: 29237 Roanoke St NW