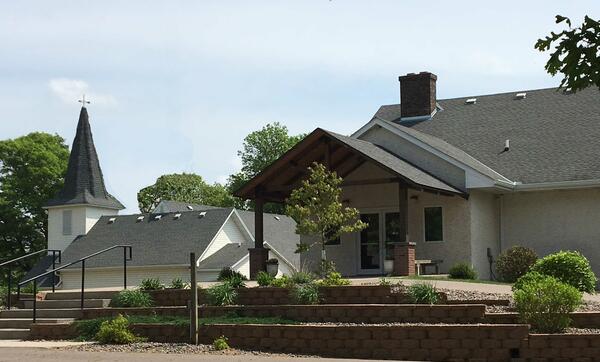 Oxlip Church Weekend Update
September 24, 2021
This week at Oxlip Church
Oxlip News
Thank you to William Chambliss and the Ball Hawks!
William planned a super successful Car Wash Fundraiser for Awana.
He and the team and other volunteers from Oxlip Church raised over $600.
Great job! Many kids will benefit from hearing God's word this year at Awana thanks to you.
Sunday School and Adult Bible Fellowship classes
Christian Education Hour begins at 10:45am
Preschool // Steph Beaman & Cassie Rombach // Clubhouse Room (Bradford building upstairs)
Engaging students with God's Word and Biblically based music, crafts & games.
Grades K-6th // Kari Larson, Nadette Waligora, & Gerri Rombach //Potter's Shed (Bradford building downstairs)
Learning the bible by answering questions about God & the world we live in found in the book of Genesis
Grades 7&8 // Pastor Brad // Youth Building
BRICK is Oxlip's Confirmation Class; a two-year course working through the scriptures, theology, history & practice of the church.
Grades 9-12 // Josiah Scheumann // Room 201
A weekly study of God's Word with discussion and practical insight into the habit of living for Jesus Christ.
Adult Bible Fellowship Classes
Men's Group // Jim Kalisch // Room #110
A weekly meeting to discuss and encourage each other focusing on the life of Joseph.
Women's Group // Joyce Scheumann // Room #104
A weekly study digging into the Gospel of Matthew learning and haring how God has revealed Himself through Jesus Christ
Mixed Group // Tim and Michelle Ziegler // Room #203
A trek through the life of Christ, chapter by chapter through the book of Luke. See how God speaks through the Savior.
Mixed Group // Winston Waligora // Room #105
A weekly study and discussion of the book of Acts utilizing RightNow Media.
Weekly Bible Fellowship
Women's Bible Study
Standing Firm in These Last Days by Kay Arthur // Oxlip church // 1st and 3rd Wednesday 2 to 4pm // Led by Karen Knudsen
Men's Bible Study
Trusting God by Jerry Bridges // Oxlip Church // Friday 7am// Led by Jeff Anderson
Women's Bible Study
The book of James: Time to grow up //26558 Verdin St NW, Isanti // Friday 10 to 11:30am//Led by Joyce Scheumann
Adult Bible Study
Crisis 101 // Oxlip Church // Wednesday 6:30pm // Led by Lee Scheumann
Youth Bible Study
Bible for life // Oxlip church // Tuesday 6:30am to 7:30am // Brad Christian
This week's birthdays
Sept 26 Mark Lund
Sept 29 Bernard Anderson
Sept 30 Mark Allen
Oct 2 Parker Snedeker
Sunday Morning Worship Service
If you are listening on a mobile device, make sure the orientation is portrait — upright — instead of landscape — horizontal — for best sound quality.
A place to belong, believe and become more like Christ
Our address is: 29237 Roanoke St NW