Oxlip Church Weekend Update
June 3, 2022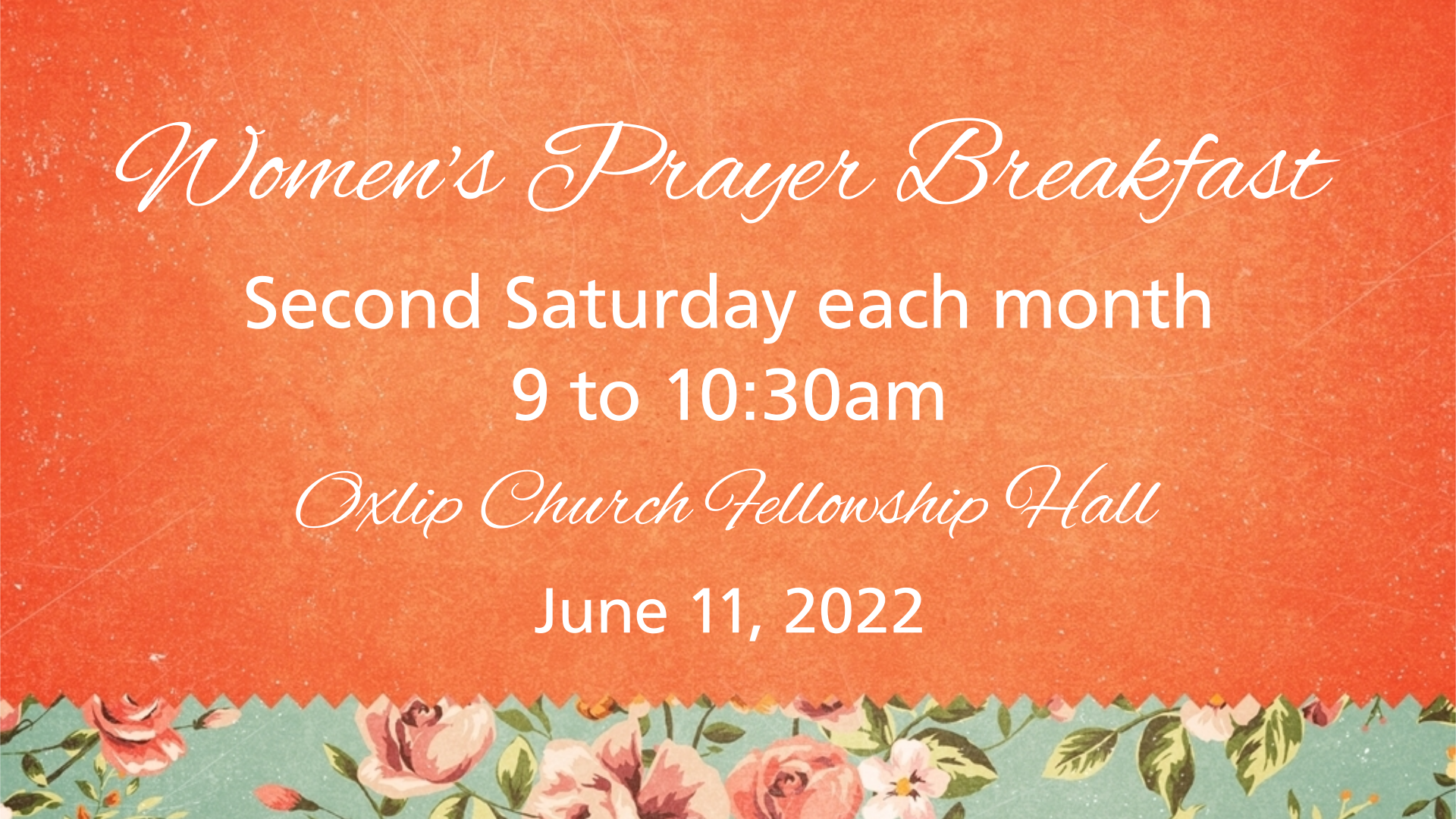 Saturday, June 11th  •  9:00–10:30 am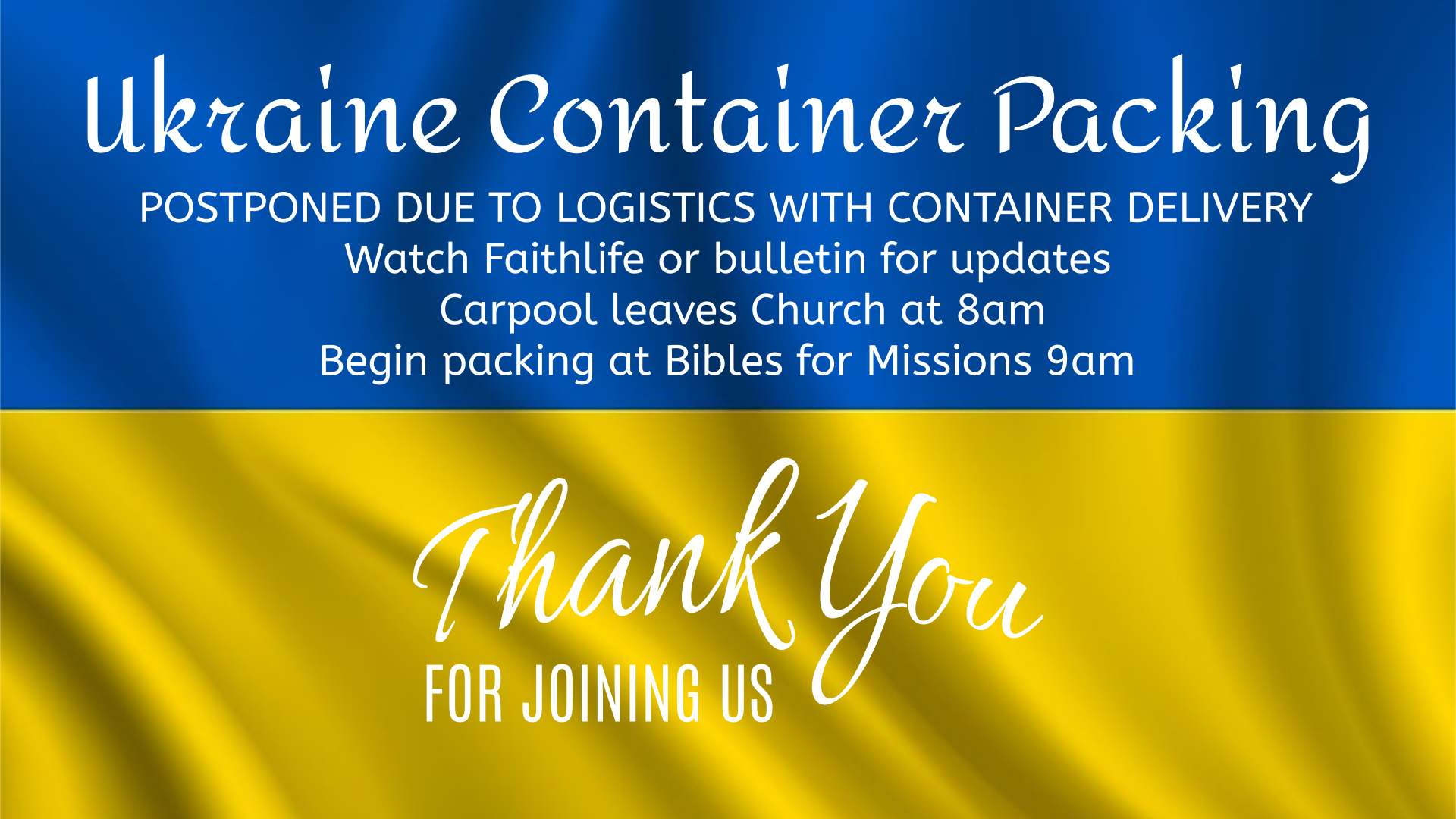 Saturday, June 18th  •  9 am – 12 pm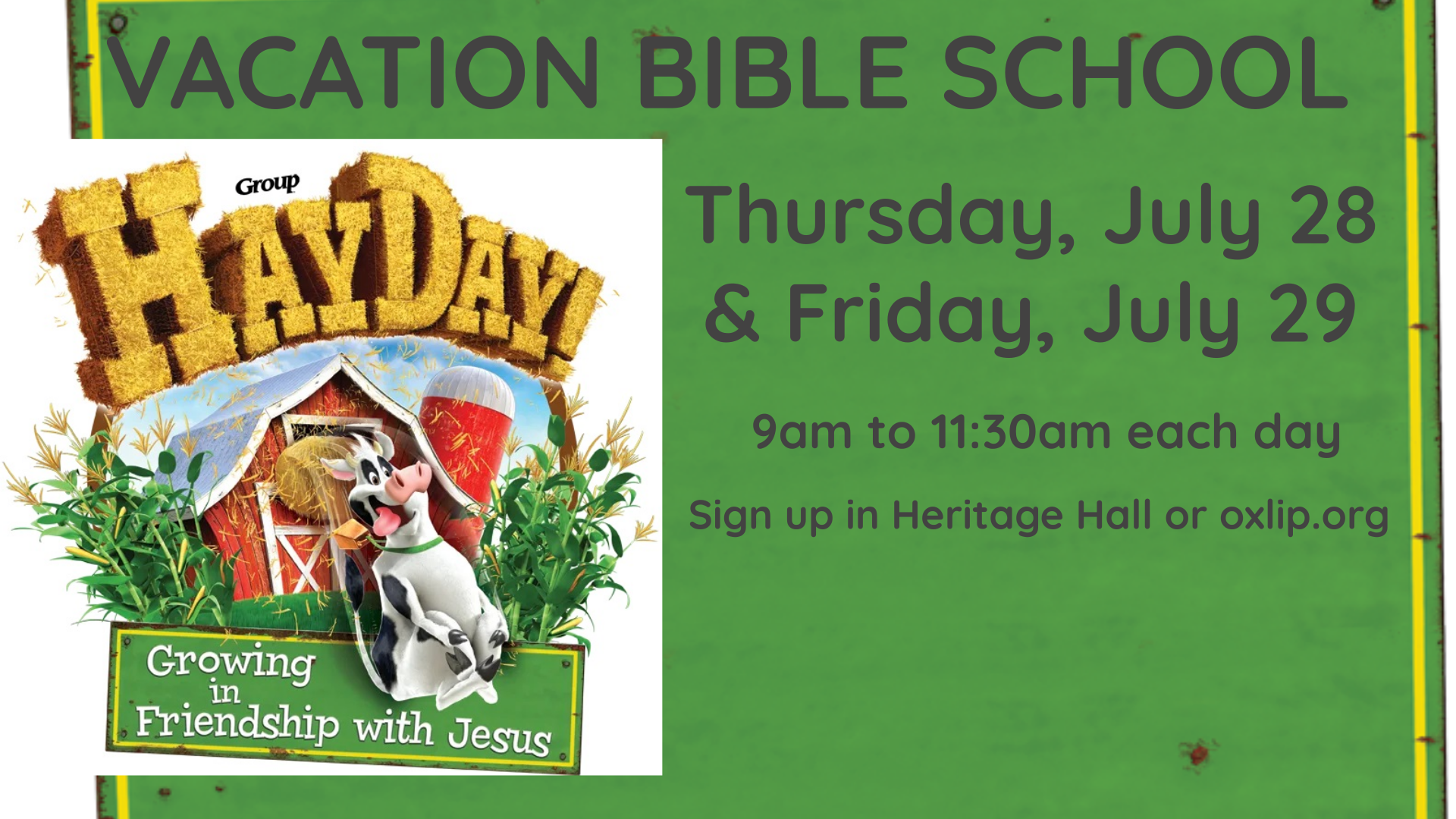 Thursday, July 28th  •  9:00–11:30 am
PRC Walk For Life Congratulations Oxlip Church on winning the Golden Shoe once again!  Your generous donations resulted in a total raised by our church of $6,530! Total raised for the Walk For Life this year is $14,500.  The Pregnancy Resource Center/Lex Clinic is overjoyed. Thank you all for your continued support of this life saving mission!
Download
Women's Prayer Breakfast Second Saturday Each Month!
All women welcome!
Join us for a light breakfast, fellowship, and prayer.
Saturday, June 11th  •  9:00–10:30 am (CDT)
Download
Ukraine Container Packing, Saturday, June 18th 8am to noon
We have enough to send another container to Ukraine!
Your assistance is requested to help load the container.
Carpool leaves Oxlip Church at 8am
Begin packing at Bibles For Mission Thrift Store at 9am
Lunch provided. Returning to Oxlip Church around noon
Saturday, June 18th  •  9 am – 12 pm (CDT)
Thank you for your continued giving!
· May Giving $41,295
· May Expenses $36,463
· Monthly Mortgage Giving $6,820
· Required Payment $2,442
· Mortgage Balance $20,484
· Year to date giving (including mortgage) $239,412
· Year to date expenses (including mortgage) $225,350
This week's birthdays
June 7 Roger Koppendrayer
June 7 Tim Ziegler
June 10 Rayleen Cottrell
This week's anniversaries
June 7 Jim & Brenda Schultz
A place to belong, believe and become more like Christ
Our address is: 29237 Roanoke St NW, Isanti, MN 55040, USA