Oxlip Church Weekend Update
December 23, 2022
Oxlip Events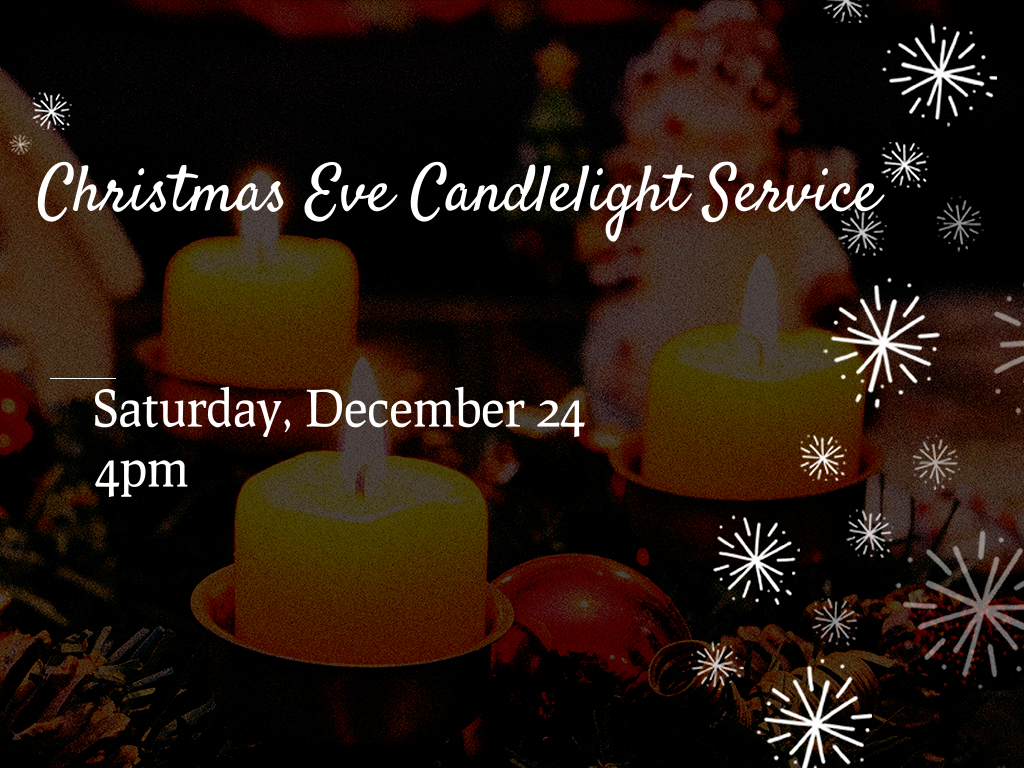 Saturday, December 24th  •  4–5 pm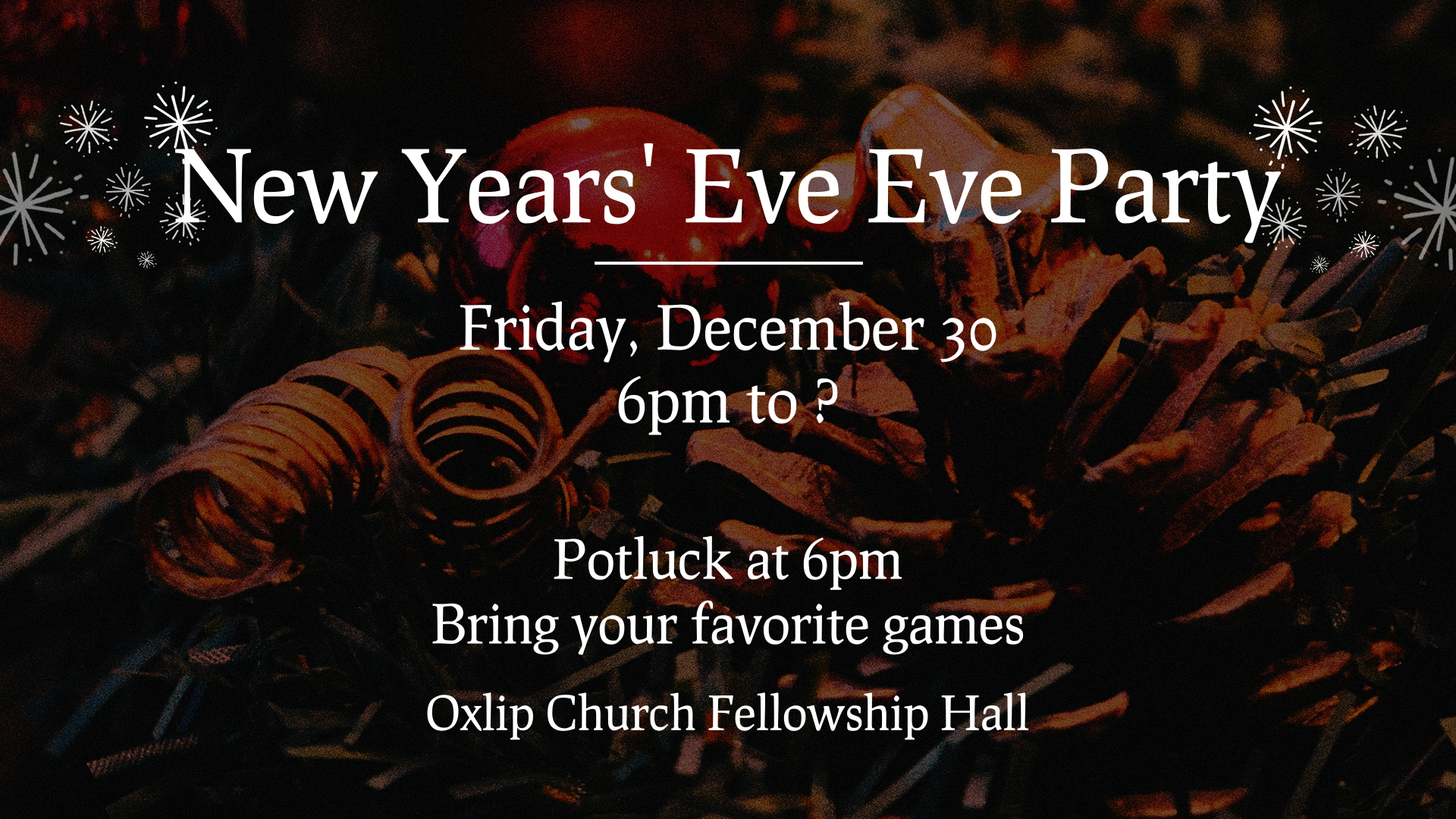 Friday, December 30th  •  6–10 pm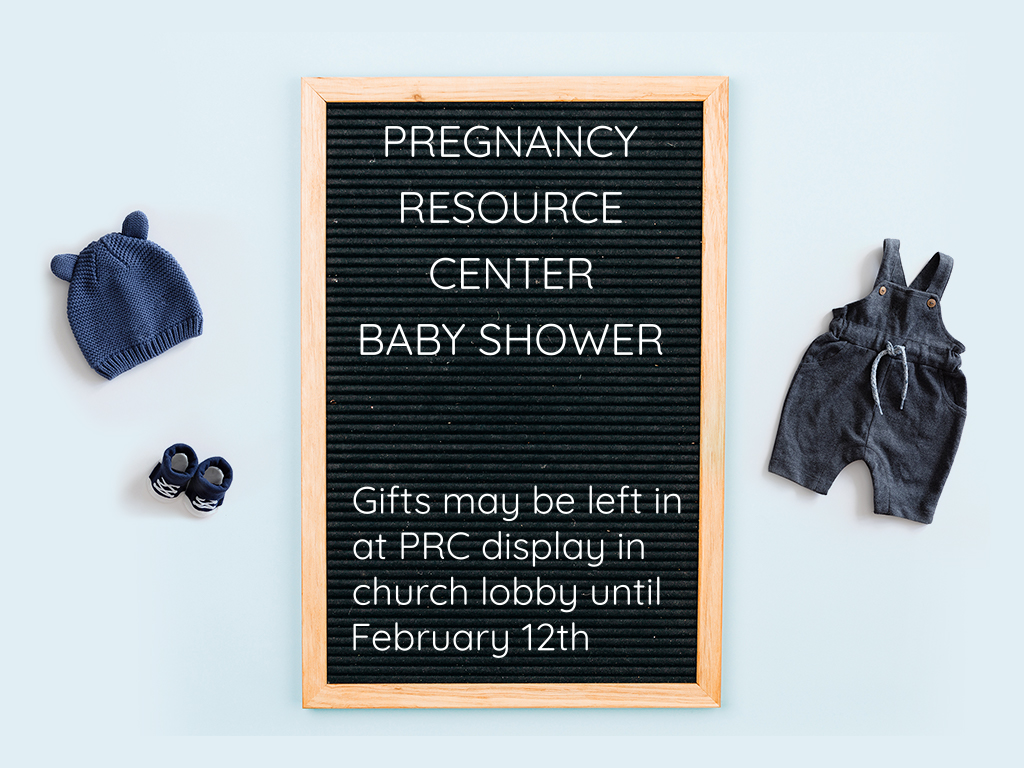 Sunday, January 8th, 9 am
Dear Oxlip Family,
Thank you for your prayer support, cards and phone visits, after my recent fall.
I would also like to thank the carolers who visited my home. I enjoyed hearing them sing Christmas Carols. They did a wonderful job!
I am looking forward to being back with my church family soon.
In Christ's love
Fran Rehg.
Pregnancy Resource Center Baby Shower, Sunday, January 8
Our Advent series this year is focused on birth, babies, and presents in the Bible.
January 8th is the nearest Sunday to Epiphany, when gifts were brought to Jesus.
With this in mind, we are having a "Baby Shower" to benefit PRC.
Use the link below or choose an appropriate gift to bring to Oxlip Church on January 8th.
https://www.myregistry.com/giftlist/pregcenter
Thank you for your continued giving
· December Giving $31,215
· December Expenses $31,993
· Weekly amount needed to meet budget: $7,955
· Year to date Giving $481,216
· Year to date Expenses $475,653
This week's birthday
Dec 26 Nancy Koppendrayer
Dec 26 Morgan Petersen
Dec 30 Kathy Anderson
Dec 30 Lori Kinnunen
This week's anniversary
Dec 28 Joel & Carly Scheumann
A place to belong, believe and become more like Christ
Our address is: 29237 Roanoke St NW, Isanti, MN 55040, USA