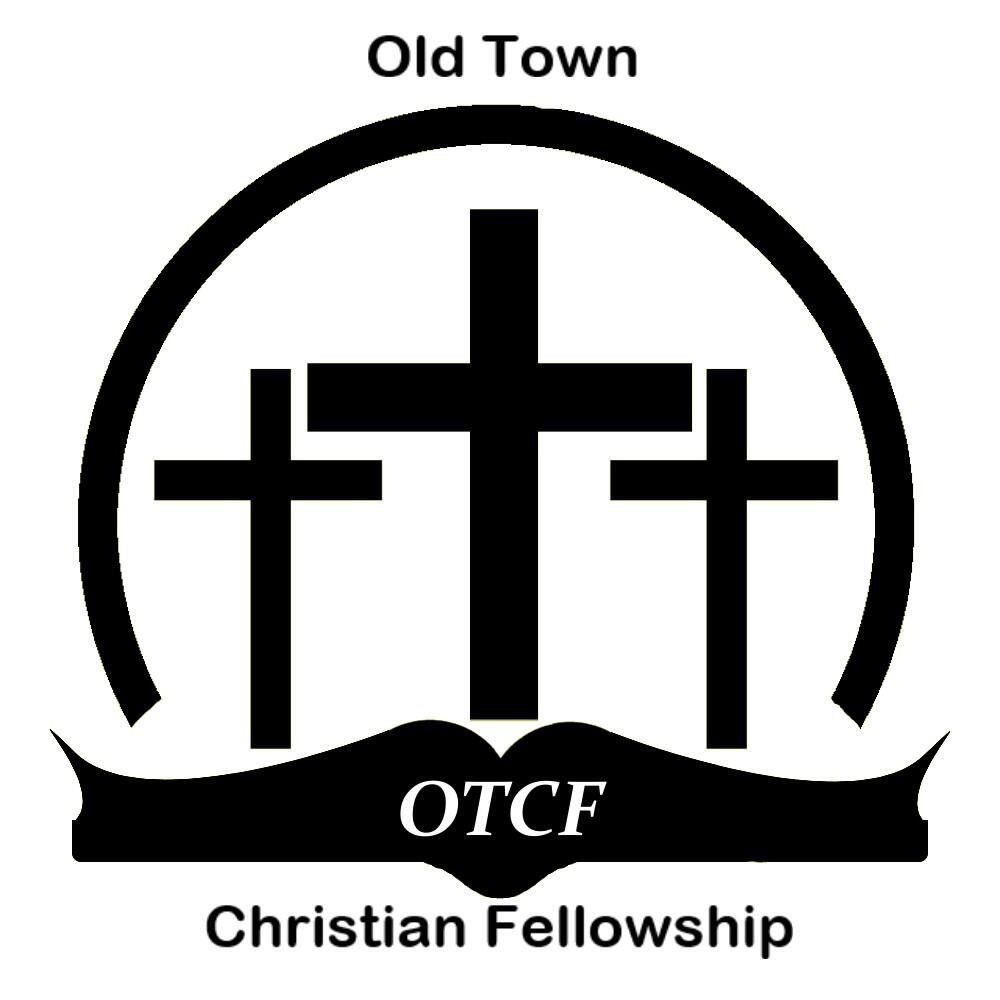 Old Town Christian Fellowship
2 Timothy 1
Stir Up The Gift!
Good morning church! Happy Lord's Day to you all. We are grateful that you have chosen to worship our Lord with us this morning. This morning we are beginning a new book together, so perfect timing if this is your first time with us! We are beginning the second letter that Paul wrote to Timothy. If you are new to Bible study, you may or may not know that there is a much greater sense of chronology in the Old Testament than what we have in the New Testament.

Some people care about those things, others of you don't I think it is important in times like these. We know that Paul has been imprisoned at different times in his ministry. If we read the end of the book of Acts, we know that it was not continuous, but he was released, and then re-imprisoned. Here is why this is important to me. This is the last recorded letter we have from the Apostle Paul, and I think he knew it would be. So it has the weight of last words. Yes he was writing under the inspiration of the Holy Spirit older, or Senior Pastor to younger pastor, but the letter was meant to be read, and to be shared and to prepare the churches for what was to come. So there is a heaviness and an importance and Paul gives last words, to the church.

The message this morning is entitled, Stir Up The Gift!

So, would you all do me a favor and stand with me to honor the reading of God's Word this morning?

2 Timothy 1:1-4

1

Paul, an apostle of Jesus Christ by the will of God, according to the promise of life which is in Christ Jesus,

2

To Timothy, a beloved son:

Grace, mercy,

and

peace from God the Father and Christ Jesus our Lord.

3

I thank God, whom I serve with a pure conscience, as

my

forefathers

did,

as without ceasing I remember you in my prayers night and day,

4

greatly desiring to see you, being mindful of your tears, that I may be filled with joy,

5

when I call to remembrance the genuine faith that is in you, which dwelt first in your grandmother Lois and your mother Eunice, and I am persuaded is in you also.

6

Therefore I remind you to stir up the gift of God which is in you through the laying on of my hands.

7

For God has not given us a spirit of fear, but of power and of love and of a sound mind.

Let's pray! Father, we have gathered here this morning as Your people with a desire to receive from You, all that you have for us Lord. Give us ears to hear and hearts to receive, it is in Jesus name that we pray, and they all said, Amen. Amen, you can be seated church.

Last words carry weight. It is as if Paul were asked, "The time is short, the end is near, break it down for us brother, keep it simple, what must we know? He begins with a simple greeting to his son in the faith.

2 Tim 1:1

1

Paul, an apostle of Jesus Christ by the will of God, according to the promise of life which is in Christ Jesus,

Paul was not an apostle because he declared himself to be so, not because he went to school for it, or trained for, he wasn't an apostle apprentice that got promoted, chosen by God, he was an apostle by the will of God. Verse 2,

2 Tim 1:2

2

To Timothy, a beloved son:

Grace, mercy,

and

peace from God the Father and Christ Jesus our Lord.

Two things of importance here, Paul calls Timothy a beloved son. We know he was not a biological son, we're told in Acts chapter 16 that Timothy's dad was a Greek and it appears a non-believer. But he was a son in the faith. And then we have this greeting, Grace, mercy, and peace. Paul begins all of his letters addressed to Christians with grace and peace, except for three of his letters, 1 & 2 Timothy and Titus, the letters we call the pastoral epistles. Paul says grace and mercy, everyone gets that, but there is a special group of guys that really need your mercy.

Remember grace is getting what we don't deserve. None of us have earned salvation, none of us have earned forgiveness, the bible tells us for by grace you have been saved…we don't deserve it, we can't earn it. That is grace. Mercy is not getting what we do deserve. So Paul says, when your pastor messes up and you want to punch him in the nose,... give him mercy instead. Yeah, maybe he deserves to be punched, but love him instead, give him mercy. He talks a lot, he does a lot, all of which gives him more opportunities to mess up than most people so, for our pastors... grace, mercy, and peace. In other words, take it easy on Pastor Jim. Have mercy on him and I. We are going to mess up, we are good at it, but I promise you it is not on purpose, and most of the time we are not even aware of it. Verse 3

2 Tim 1:3-4

3

I thank God, whom I serve with a pure conscience, as

my

forefathers

did,

as without ceasing I remember you in my prayers night and day,

4

greatly desiring to see you, being mindful of your tears, that I may be filled with joy,

Just as Paul considered Timothy a son in the faith, he references here the true followers of God that came before him as his forefathers, he tells Timothy, son, I don't just think happy thoughts toward you, I am faithful to pray for you night and day. I welcome that, anyone that wants to faithfully pray for me, for my family, I'm grateful for prayer warriors.

Vs 4. Paul says I really want to see you Timothy, probably here remembering tears that were shed the last time they parted from each other, a reunion would bring some joy. Ministry does sometimes separate us for a season and it is sweet to come together again to hear about what the Lord is doing in each other's lives and ministries. This week, Nicole and I have spent some time just rejoicing about things we are seeing going on in some of your lives, it's a cool thing.

5

when I call to remembrance the genuine faith that is in you, which dwelt first in your grandmother Lois and your mother Eunice, and I am persuaded is in you also.

Now I think this is just a special little nugget for some of you mom's and grand mom's. Why do I say that? I already said that Timothy's father was a Greek and most likely not a believer. Paul recognizes a genuine faith that is in Timothy, in another letter, Philippians, he says, that Timothy is like minded with him. Paul knew lots of Christians, but he says I have no one likeminded like Timothy. This faith, was first in his mom and in his grandmother.

So moms and grand moms that are trying to have an influence in the lives of your kids or grand kids that isn't or doesn't seem supported by their dad, or their parents, don't give up. I just had an opportunity to attend a pastor's and leaders conference a couple of weeks ago. And while we were there we had a chance to pray for those that were present that had a prodigal child. But then, they had those in attendance that were at one time prodigals to come to the front to encourage those that had asked for prayer to keep praying.

Some of those men gave testimony that their mom or their grandmother prayed for prayed for them faithfully for 10 years, 12 years, 15 years, and many of those men were there, because, now, today they are serving in some capacity in the ministry. So moms, grand moms, your prayers, your influence matters, don't give up. Keep praying, keep persevering. Jump through the hoops and pour into those kids every chance you get....and then Paul writes this…

2 Timothy 1:6

6

Therefore I remind you to stir up the gift of God which is in you through the laying on of my hands.

I want to draw your attention to this verse this morning, not just because it is where the title of this message came from, but because it is what the Lord kept bringing me back to as I spent time in this passage this week. I also had several conversations this week, that kept coming back to the gifts of the Holy Spirit. The first this I want you to take note of, is this is addressed to Timothy. Timothy is a Pastor. Timothy is one that is being used to teach and preach the Word of God, he's not what some might call a nominal Christian, he is actively being used by God, faithfully serving God, yet Paul is reminding him to stir up the gift of God. This isn't really the first time either. Back in the first letter Paul wrote

1 Tim 4:14

14

Do not neglect the gift that is in you, which was given to you by prophecy with the laying on of the hands of the eldership.

Now, I know that some of you get kinda fascinated when it comes to spiritual gifts and others of you are frightened or maybe just a little weirder out by things like that. We know that what come from the Lord is neither weird or scary, even if we are unfamiliar with it. I was brought up in a church that believed that spiritual gifts were no longer for today, and the things of the Holy Spirit were not really welcomed there.

I've been to other gatherings where the spirit was alive, I was just not convinced it was the Holy Spirit that was to blame for all of what was going on their as God is a God of order, not of chaos.

So what is the deal with these gifts, what are these gifts? If you try to find them in your Bibles, you'll find them listed in places like

Romans 12

,

1 Corinthians 12

with further explanation in chapter 13 and 14, in

Ephesians 4

there is a list of offices in the church, not necessarily gifts, the list are not all the same and may not be entirely inclusive, but things we see listed there are things like tongues, interpretation of tongues, prophecy or speaking forth the word of God for the building up of others, serving, teaching, exhortation or encouraging, giving, leadership, mercy, word of wisdom, the word of knowledge, faith, healing, miracles, discernment, helps, administration, hospitality…so a diversity of gifts.

Perhaps some of you have taken a spiritual gifts inventory trying to discover or figure out what your spiritual gift, or gifts are. And that's OK, I'm not opposed to those things per se, I just don't always think they are necessary. It is ok to desire certain gifts, the Bible talks about earnestly desiring the best gifts, but then tells us that we don't get to pick our gift, we don't all have the same gifts, but what we get is what we get. The gifts of the Spirit are distributed as the Holy Spirit of God wills. The Holy Spirit decides and distributes.

The Bible tells us that every Christian has a spiritual gift or gifts.

1 Cor 12:7

7

But the manifestation of the Spirit is given to each one for the profit

of all:

Some gifts like teaching or evangelism are continuous, while others may be situational or circumstantial. A one time supernatural gift of faith in a certain situation. You may be used for the Spirit to work through you one time you pray for someone and God heals them and the next three people you pray for die. The power is in the giver of the gift not the recipient and all of the gifts are not for you, but for the benefit of the church. It is the power of God, working through the people of God, for the Glory of God.

Here is what we know from this verse. People prayed for Timothy and he received a gift. So if every Christian has a gift for the benefit of the body of Christ you receive that at the time of salvation. If people laid hands on Timothy and he was given another gift, then we can receive more than one gift. I am a pastor teacher, but my spiritual gifts are not limited to teaching.

Timothy had a gift, that he was aware of, and others were aware of as well it was obvious. I know that some of you here struggle with this, and just don't know what your spiritual gift is. I'm talking to Christians here. If you're not a Christian, I'm not talking to you because your spirit is not alive, you're spiritually dead. We can deal with that after the service, come up for prayer.

But this is for you Christians that have been struggling with this. You desire to be used by God, you desire to bless His church, you just don't know what His gift is that He is given you. If that is you will you take a step of boldness and raise your hand? I'm not going to make you come up front, I just want to pray for you. This is not for you Christians like Timothy, who needs a fire rekindled. This is for those of you, who really just don't know what you're spiritual gift is from God. You haven't recognized it, people around you haven't seen it and identified it, and you want to ask God to give it to you or to identify it for you if that is you. Just slip a hand up and we will pray and ask Him to do that.

OK, let me tell you what this is, and what it's not. We are in the middle of a Bible study, which the Spirit of God inspired and is clearly working through. God is a God of order, and the Spirit of God does not interrupt Himself, so I'm going to pray for you guys, and then continue on with the Bible study. Not a spiritual gifts talent show, OK.

So if your here this morning and you don't know what your spiritual gift is, if you're watching on line at home or at work and you know your saved, but you just don't know what your spiritual gift is, take a step of faith and raise your hand. Maybe you're in the nursery watching, in the cafe, in the Children's ministry lobby, if that's you raise your hand. OK, let's pray. Lord, I know that you have seen every hand here this morning desiring to be used by you Lord. Jesus this is your church, these gifts are to be used to bring you glory and to build up your church.

So Lord would you pour out your Spirit here this morning and give every good gift in accordance with your will. Please Lord reward the faith of those that have lifted their hands this morning and pour out your gifts that they would know that they know things have changed, they have received this from you and they will begin to walk in that gift and exercise that gift. All governed in and by your love. That the people around them this week would notice and say, something is different, something has changed. Like with Timothy, it would be recognized by them, and in them by others Lord, we ask in Jesus name.

Now, for those of you, old, moldy on the vine Christians. You don't give because all churches want is your money, you don't serve because no one else knows how to do things right, or things aren't organized enough for you, or maybe your feeling got hurt somewhere along the lines. Those of you that know the Lord has given you gifts that you have allowed to smolder, or maybe the bright kindling that was going has burned out and the hard wood never really ignited. And like Timothy you need God to stir up that flame, to blow on the ember and to ignite the fire that maybe has turned to smoke. Maybe you've grown stagnant. That's such a descriptive word isn't it? You can see stagnant, you can smell stagnant. Don't get offended, have mercy on your pastor. Look, I may not be talking to you at all. It's the Holy Spirit. Seriously, if you are on fire and fully functioning on all cylinders, walking in the Spirit, blessing the Body in love, and using your gifts, then this isn't for you.

But there are some that the Holy Spirit wants to stir up, wants to flame into fire, so that this church can be all that God wants it to be. So if there has been some smoldering of your gift for whatever reason and you want prayer, raise your hand. No listen, If you're looking around making fun of these people, or judging them, you had better get your hand up too. IF you are at home and God is talking to you, take the step of faith and raise your hand.

Seriously, Pastor Timothy had to do this, and sometimes we do too. Anyone else, willing to trust God and see what He can bring to life? Let's pray. Lord, we repent. We acknowledge God that all good things come from above. We believe what your word says God, you give good gifts and that we must use those gifts for the benefit of others, for Your glory God, we must exercise those gifts, we all have a role to play. Lord, some have grown weary, some have let fear stop them, but Lord we need you to stir those gifts up and fan them into holy fire, in Jesus' name we pray, amen.

Now the fear and the doubt that are going to follow this are not from God. In my experience, the biggest hindrance to Christians exercising the gifts given to them is fear. Fear it's not really God, fear they are going to mess up, fear they are going to do something wrong. Paul talks about it in the next verse,

2 Timothy 1:7

7

For God has not given us a spirit of fear, but of power and of love and of a sound mind.

I want you to learn this verse this week. When fear tells you not to talk to that person after work, or not to call your brother or sister, or father or mother, or Uncle and tell them that you love them and Jesus has a better plan for their life, when fear tells you not to, remember that God has not given us a spirit of fear. If the Holy Spirit doesn't want you to do something, or maybe not do something right now in this particular situation, the Holy Spirit will tell you, no not now.

When you get thoughts like I do sometimes, why would they listen to you? You're not the Apostle Paul…he wouldn't have said he was chief of all sinners if he met you. What if they ask you a question, what do you know. That garbage, that is fear, that's from the enemy. Those are the things I hear. But then the Spirit of God brings to remembrance that God has not given me a spirit of fear, but of power, and of love, and of a sound mind. I'm not crazy. The people of God, operating in the power of God, exercising the gifts of God, bringing glory to God is the sanest thing us image bearers of God could ever do!

So, I guess its safe to assume this whole church is on fire now. If you didn't raise your hand I assume you're either not a Christian yet or you are on fire with the rest of us. Let's keep going, verse 8

2 Timothy 1:8-10

8

Therefore do not be ashamed of the testimony of our Lord, nor of me His prisoner, but share with me in the sufferings for the gospel according to the power of God,

9

who has saved us and called

us

with a holy calling, not according to our works, but according to His own purpose and grace which was given to us in Christ Jesus before time began,

10

but has now been revealed by the appearing of our Savior Jesus Christ,

who

has abolished death and brought life and immortality to light through the gospel,

We often think that now, in this day it is the toughest it has ever been to be a Christian. We are seemingly the only group of people that it is continuously open season on. But imagine for Timothy, he is preaching a crucified Savior and his pastor is in Jail. Paul says don't be ashamed, don't forget Jesus abolished death and has brought eternal life through the gospel.

11

to which I was appointed a preacher, an apostle, and a teacher of the Gentiles.

12

For this reason I also suffer these things; nevertheless I am not ashamed, for I know whom I have believed and am persuaded that He is able to keep what I have committed to Him until that Day.

13

Hold fast the pattern of sound words which you have heard from me, in faith and love which are in Christ Jesus.

14

That good thing which was committed to you, keep by the Holy Spirit who dwells in us.

15

This you know, that all those in Asia have turned away from me, among whom are Phygellus and Hermogenes.

Fidge-gell-us and Her-modge-in-knees we don't know a whole bunch about these guys, if you read about them elsewhere it is all speculation as this is the only place their names are mentioned in the Bible. We know that they didn't hold fast. That they didn't remain faithful, they did not endure as we are called to, the chapter ends with an example of faithful endurance verse 16

16

The Lord grant mercy to the household of Onesiphorus, for he often refreshed me, and was not ashamed of my chain;

17

but when he arrived in Rome, he sought me out very zealously and found

me

.

18

The Lord grant to him that he may find mercy from the Lord in that Day—and you know very well how many ways he ministered

to me

at Ephesus.