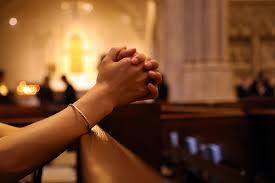 Old Town Hill Baptist Church April 17, 2022
Our Confession: Hebrews 4:14-16
Scripture Reading: Matthew 28:1-6 by Paul Douglas
28 Now after the Sabbath, as it began to dawn toward the first day of the week, Mary Magdalene and the other Mary came to look at the tomb. 2 And behold, a severe earthquake had occurred, for an angel of the Lord descended from heaven and came and rolled away the stone, and sat upon it. 3 And his appearance was like lightning, and his clothing as white as snow. 4 The guards shook from fear of him and became like dead men. 5 And the angel said to the women, "Do not be afraid; for I know that you are looking for Jesus who has been crucified. 6 He is not here, for He has risen, just as He said. Come, see the place where He was lying.
Lost and Found
There are several Bibles and pairs of sunglasses in the workroom. If you are missing some please check there. They will disappear for good after April 24.
Let us get to know you!
Please take a moment to send us your information so that we may stay connected with you. Your information is carefully managed and protected.
How did you hear about us?