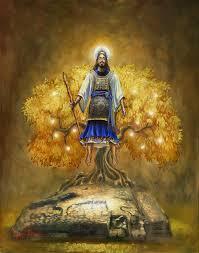 Old Town Hill Baptist Church April 24, 2022
The Perfect Priest: Hebrews 5:1-10
Scripture Reading by Tony Skinner-Philippians 2:5-8
5 Have this attitude in yourselves which was also in Christ Jesus, 6 who, although He existed in the form of God, did not regard equality with God a thing to be grasped, 7 but emptied Himself, taking the form of a bond-servant, and being made in the likeness of men. 8 Being found in appearance as a man, He humbled Himself by becoming obedient to the point of death, even death on a cross.
Lost and Found
There are several Bibles and pairs of sunglasses in the workroom. If you are missing some please check there. They will disappear for good after April 24.
Let us get to know you!
Please take a moment to send us your information so that we may stay connected with you. Your information is carefully managed and protected.
How did you hear about us?