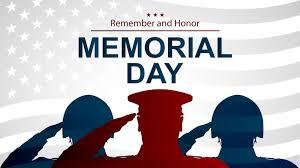 Old Town Hill Baptist Church May 29, 2022
The Tithe: Hebrews 7:4-10
Scripture reading by Paul McWhirt-Malachi 3:8-10
8 "Will a man rob God? Yet you are robbing Me! But you say, 'How have we robbed You?' In tithes and offerings. 9 "You are cursed with a curse, for you are robbing Me, the whole nation of you! 10 "Bring the whole tithe into the storehouse, so that there may be food in My house, and test Me now in this," says the Lord of hosts, "if I will not open for you the windows of heaven and pour out for you a blessing until it overflows.
World Changer's Meeting
June 5 @ 4:00 pm. Remember your participant forms have to be notarized if you are under 18. Balances are due at the meeting.
Follow along with Pastor Bruce's sermon below.
Let us get to know you!
Please take a moment to send us your information so that we may stay connected with you. Your information is carefully managed and protected.
How did you hear about us?