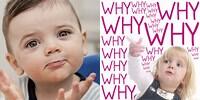 Old Town Hill Baptist Church July 17, 2022
Why?: Hebrews 9:23-28, Ephesians 2:8-10
Scripture reading by Randy Christopher: Colossians 1:14-16
14 in whom we have redemption, the forgiveness of sins.
15 He is the image of the invisible God, the firstborn of all creation: 16 for by Him all things were created, both in the heavens and on earth, visible and invisible, whether thrones, or dominions, or rulers, or authorities—all things have been created through Him and for Him.
Follow along with Pastor Bruce's sermon using the slides below.
Let us get to know you!
Please take a moment to send us your information so that we may stay connected with you. Your information is carefully managed and protected.
How did you hear about us?