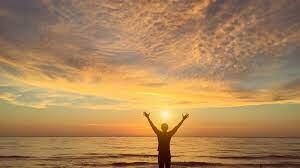 Old Town Hill Baptist Church July 24, 2022
Sanctified: Hebrews 10:10-18
Scripture reading by Andrew Dunbar: Micah 6:6-8
6 With what shall I come to the LORD And bow myself before the God on high? Shall I come to Him with burnt offerings, With yearling calves? 7 Does the LORD take delight in thousands of rams, In ten thousand rivers of oil? Shall I present my firstborn for my rebellious acts, The fruit of my body for the sin of my soul? 8 He has told you, O man, what is good; And what does the LORD require of you But to do justice, to love kindness, And to walk humbly with your God?
Follow along with Pastor Bruce's sermon using the slides below.
Let us get to know you!
Please take a moment to send us your information so that we may stay connected with you. Your information is carefully managed and protected.
How did you hear about us?