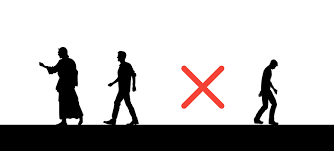 Old Town Hill Baptist Church August 7, 2022
Apostasy: Hebrews 10:26-31
Scripture reading by Mike Shakro-Hebrews 2:1-4
1 For this reason we must pay much closer attention to what we have heard, so that we do not drift away from it. 2 For if the word spoken through angels proved unalterable, and every transgression and disobedience received a just penalty, 3 how will we escape if we neglect so great a salvation? After it was first spoken through the Lord, it was confirmed to us by those who heard, 4 God also testifying with them, both by signs and wonders and by various miracles and by gifts of the Holy Spirit according to His own will.
Follow along with Pastor Bruce's sermon using the slides below.
2 Thessalonians 1:5–10ESV
Let us get to know you!
Please take a moment to send us your information so that we may stay connected with you. Your information is carefully managed and protected.
How did you hear about us?