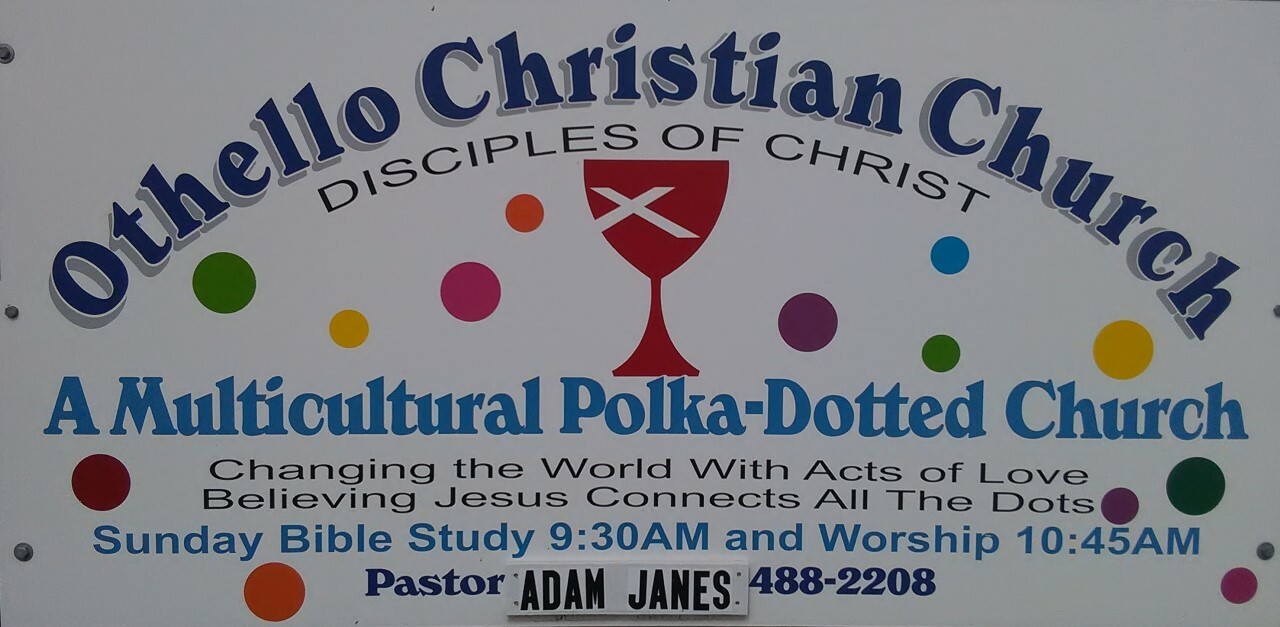 Othello Christian Church
September 22, 2019
GATHERING BEFORE GOD
Song of Celebration: "Glorious Day"
Welcome and Announcements
Processional Song/Lighting of Candles: "Here I Am to Worship"
Call to Worship
Leader: Let us sing a hymn in unison,
People: for we are not many, but one!
Leader: Let us praise our God in harmony,
People: for we are not one, but many.
Leader: Members are we, one of another: the body of Christ, the people of God.
People: Let our melody rise as if from one voice, while the chorus swells from each mouth of creation.
Opening Prayer
Response: "Lord, Listen to Your Children Praying" #305
Pastoral Prayer
The Lord's Prayer #310
Hearing and Proclaiming God's Word
Message: "Praying Together: Agreement"
Invitation Hymn: "Open My Eyes, That I May See" #586
SHARING IN CHRIST'S LIFE
Invitation to the Lord's Table--Elder:
Hymn: "Draw Us in the Spirit's Tether" #392
Offertory Response: "Accept, O God, the Gifts We Bring" #379
Table Prayers
Words of Institution
Partaking of the Bread and Cup
The bread which we break,
Is it not a means of sharing in the body of Christ?
The cup of blessing which we bless,
Is it not a means of sharing in the blood of Christ?
Because there is one bread, we who are many are one body,
For we all partake of one bread.

Prayer of Thanksgiving
In holy communion we have gratefully discerned, loving God, that we are one body in Christ. In common kinship we sense that if one member suffers, all suffer together; if one member is honored, all rejoice together. Help us to express our oneness with your larger family wherever life takes us. Amen.
DEPARTING FOR MINISTRY
Closing Hymn: "O Christ, the Way, the Truth, the Life" #432
Sending Forth with Blessing
Let us get to know you!
Please take a moment to send us your information so that we may stay connected with you. Your information is carefully managed and protected.
How did you hear about us?