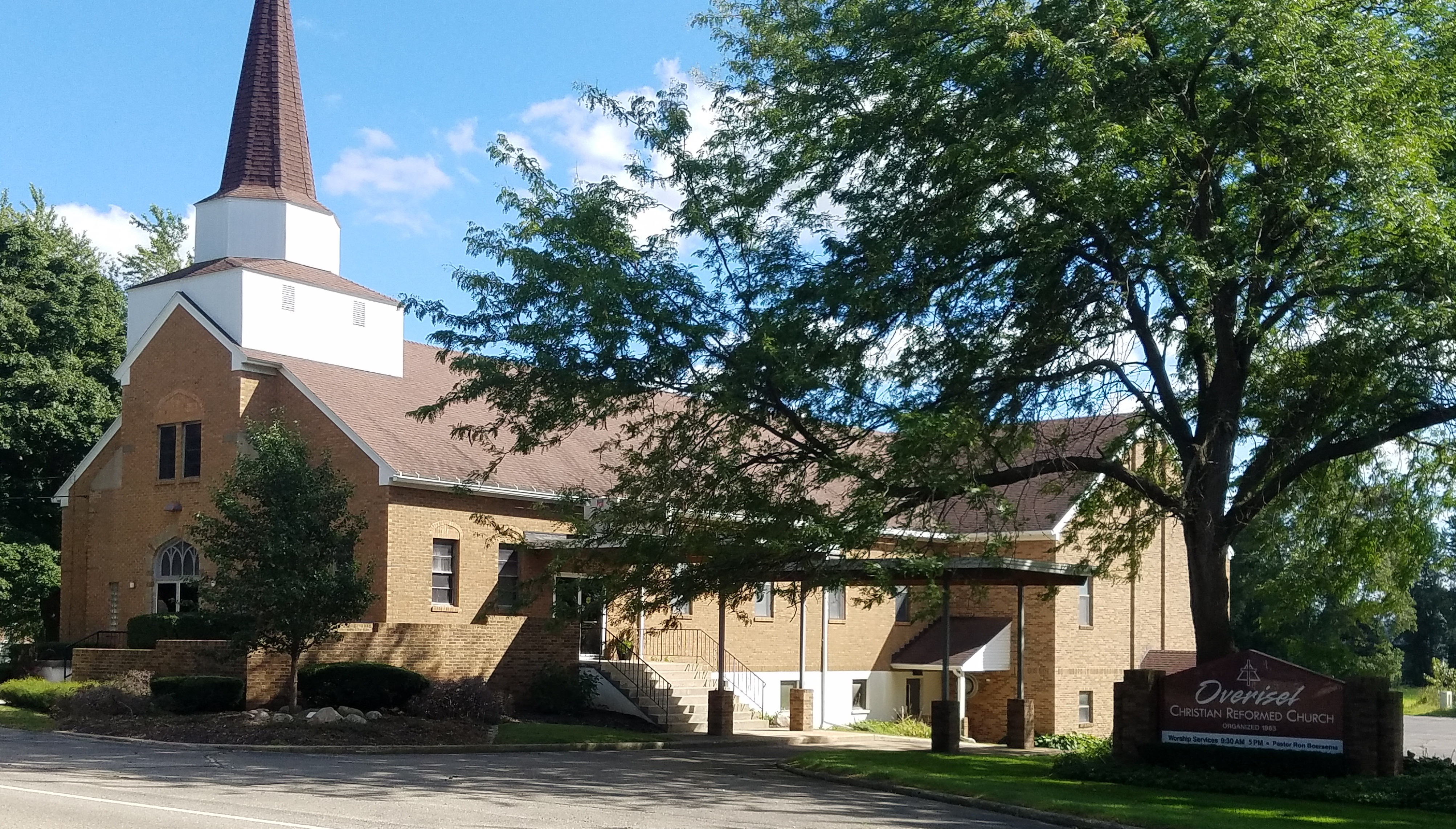 Overisel CRC
Sunday June 9, 2019
Bulletin
Morning Service 9:30 AM – Pastor Ron Boersema
Welcome
*Call to Worship
*The Family of God
*Greeting
A moment of Reflection
*Sweet, Sweet Spirit #252:1-2 R
Congregational Payer
Offering: General Fund
*Cleanse Me #438:1-4 R
Hearing from God's Word
Scripture: Philippians 12:1-11
Message: "Just Like Jesus"
Communion
*Jesus Paid it All #210:1-3 R
Parting Blessing
*May the Grace of Christ Our Savior #487 B
*Please stand if you are able
People involved at Overisel today:
Greeters: Arkie Hoekje – AM
Deb Timmer - PM
Music: Bev Grotenhuis
Nursery: Mary Becksvoort & Marian Brinkhuis
Next week – June 16
Preaching: Pastor Ron
Greeters: Donna & Eileen Klaasen – AM
Genevieve Gerrits - PM
Music: Karen Boersema
Nursery: Mitzi Vander Kamp & Sarah Essenburg
Evening Service 5:00 PM
*Call to Worship
*O Love That Will Not Let Me Go #374:1-4 R
We Confess our Faith
*Apostle's Creed
*O God Our Help in Ages Past #52:1-3 R
Hearing from God's Word
Scripture: Genesis 15:1-21
Sermon: "It's All up to God"
*Great is Thy Faithfulness #43:1-3 R
Offering: General Fund
Sharing & Prayer
*Parting Blessing
*Gloria Patri #623 R
*Please stand if you are able
This week @ Overisel CRC
Today 4:30 PM Communion Vesper Room #3
Tuesday 11:00 AM Coffee & Conversation
Thursday 11:00 AM Coffee & Conversation
Birthdays this week
Marian Brinhuis - Today
Norma De Vries - Tuesday
Penny Essink - Saturday
OUR CHURCH FAMILIY
Remember and pray for our elderly and shut ins who cannot worship with us regularly. Mary De Weerdt, Bob & Helen Haveman, Joanne Klaasen, Bert Kreuze, Ken Wolters
New Address: Ken Wolters, American House, 11911 James Street, Holland, MI 49424 – Lighthouse Cottage Room #12
ANNOUNCEMENTS
A "thank you" to all that stayed and participated in our Town Hall Meeting last Sunday morning, we value your input as we look ahead in our Church Planning. For those who could not make it, a brief survey was handed out. Please see Pastor Ron for a copy so that you too can be part of our vision.
The Church Worship team would like your input. If you have favorite hymns (traditional or contemporary) that you would like in our worship, make a list and put them in the "Suggestion Box" located on the west wall in the narthex near the steps, or give to Pastor Ron or Karen.
Attention women of all ages: We'd love for you to join us for fellowship and enjoying God's creation this summer!
June 18- Picnic and Band Concert at Kollen Park
July 16- Holland State Park Sunset
Aug. 7 - Ladies Day at CRC Conference Grounds
Please see your mailbox flyer for times and details and sign up at the information table. Hope to see you there!
Advanced Notice: Blood Drive at Hamilton Ref. June 13. Mark your calendar.
Order of Worship
It has been said that __ is the highest form of ___

Praise - Worship
Flattery - Praise
Worship - Service
Imitation - Flattery

May the Grace of Christ Our Saviour
Let us get to know you!
Please take a moment to send us your information so that we may stay connected with you. Your information is carefully managed and protected.
How did you hear about us?