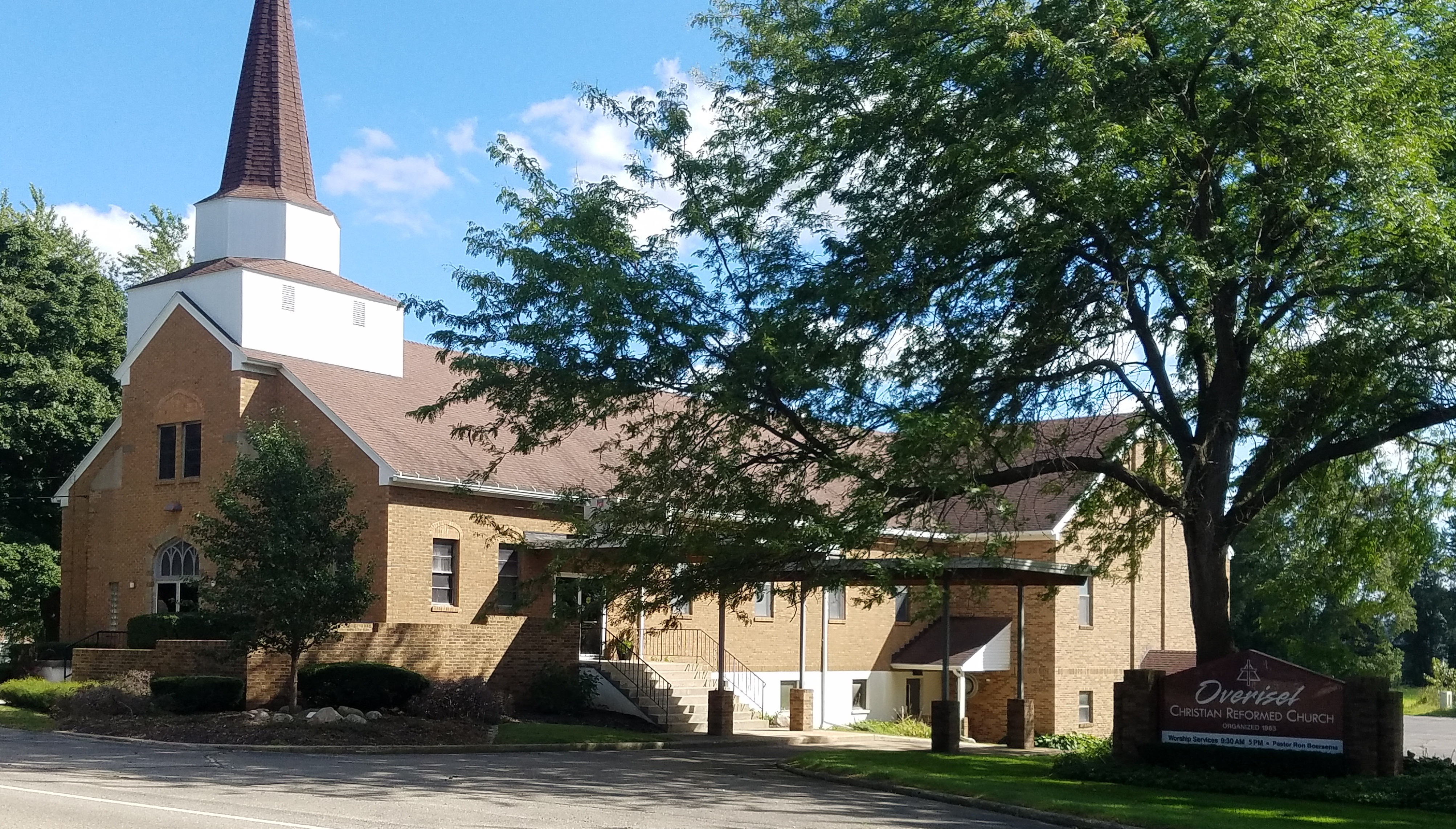 Overisel CRC
June 23, 2019 AM
Praise to the Lord, the Almighty

Great Is Thy Faithfulness

O God, Our Help in Ages Past

O God, Our Help in Ages Past
Sunday June 23
Morning Service 9:30 AM – Ken Kleinheksel
Welcome
*Call to Worship
*Praise to the Lord, The Almighty (R 8:1,2,4)
*Greeting
A Moment of Reflection
*God Leads Us Along (R 46:1,2)
Congregational Prayer
Offering: General Fund
*Great is Thy Faithfulness (R 43:1-3)
Hearing from God's Word
Scripture: Joshua 3
Sermon: "Watch and Learn"
*O God, Our Help in Ages Past (R 52: 1,2,3)
*Parting Blessing
* O God, Our Help in Ages Past (R 52: 6)
*Moment of Silence
People involved at Overisel today:
Greeters: Marilyn Graveling – AM
Henry & Kathy De Weerd - PM
Music: Mary Buter, Elaine Flokstra
Nursery: Mary Becksvoort & Deb Timmer
Next week
Preaching: Pastor Ron
Greeters: Eleanor Nyhof – AM
Marian Brinkhuis - PM
Music: Karen Boersema
Nursery: Kathy De Weerd & Andrea, Lauren Essenburg
*Please stand if you are able
Evening Service 5:00 PM – Ken Kleinheksel
Welcome
*Call to Worship
*The Old Rugged Cross (R 186: 1-4)
We Confess our Faith
*The Apostles Creed
* Jesus Paid It All (R 210: 1-4)
Hearing from God's Word
Scripture: Romans 5:1-11
Sermon: "God's Love For Us"
*What A Wonderful Savior (R81: 1,2,3)
Offering: General Fund
Sharing & Prayer
*Parting Blessing
*God Be with You (R 601:1-2)
*Moment of Silence
This week @ Overisel CRC
Tuesday 11:00 AM Coffee & Conversation
Thursday 11:00 AM Coffee & Conversation
Birthdays This Week
Linda LaFleur Monday
Genevieve Gerrits Tuesday
Karen Veen Saturday
OUR CHURCH FAMILIY
Remember and pray for our elderly and shut ins who cannot worship with us regularly. Mary De Weerdt, Bob & Helen Haveman, Joanne Klaasen, Bert Kreuze, Ken Wolters
ANNOUNCEMENTS
Overisel Community VBS: ROAR! GOD IS WILD ABOUT YOU! Please join us for a wild week of VBS July 8 - 11 from 6:15 to 8:15. You can register your kids online by going to https://vbspro.events/p/events/Obe450.
Adults, if you would like to get involved we would love to have your help, just call the ORC office at 751-8744.
The Christian Reformed Conference Grounds, 12253 Lakeshore Dr., Grand Haven, is excited to welcome Jim and Melissa Brady in concert on Saturday, June 29. It's going to be a fantastic evening of worship! The mission of this award winning couple is to share the love and hope of Jesus in all that they do. Please join us in giving them a warm Conference Grounds welcome! The doors to the Worship Center will open at 6 pm, the concert will begin at 7 pm. No tickets are needed however a free-will offering will be taken to help offset our music ministry. Be sure and come early and enjoy our famous Chicken BBQ dinner. It will be served in the Sunshine Room from 4:30-6:30 pm. You will have your choice of a half or quarter chicken that has been slow roasted all day long along with potato salad, baked beans, beverage and dessert.
Let us get to know you!
Please take a moment to send us your information so that we may stay connected with you. Your information is carefully managed and protected.
How did you hear about us?