The Frontline Report - December 2021
Merry Christmas to all.
Let this mind be in you which was also in Christ Jesus, who, being in the form of God, did not consider it robbery to be equal with God, but made himself of no reputation, taking the form of a bondservant, and coming in the likeness of men.
-Philippians 2:5-7 (New King James Version)

Seasons Greetings,
November was not without it's hiccups, including Brenda contracting a respiratory disease that happily has been treated before pneumonia developed. December has arrived with festivities and the mission center will cease work for the year 2021 on Dec 17th.
The plan for 2022? We are dehydrating vegetables again. If the Initial Skills Course(ISC) is unable to be held at the training center in January we will be ready this time to travel out to Avevete and hold the course there. Another instructor would accompany us and make the teaching of the five-week-long course more manageable.
If ISC is held at the training center we will go out to Avevete directly afterwards to say our farewells before our visit back to the United States of America. As the first of the Translator Training courses begins in April, there would not be time for such a farewell visit after that second course.
Please be in prayer for all of the logistics involved in both the preparation and the travel. Places where the team of Pamosu translators would normally stay in the town of Madang during transit are currently unavailable. Alternate accommodations must be found.
Thank you for your prayers. Your encouragement has bolstered us during this time. God continues to surprise us in good ways throughout times of challenge. We now have a piece of equipment that will enable any course held at Avevete to be heard during a rainstorm. Previous writers' workshops occasionally had to be postponed due to rain, as participants were unable to hear during a downpour. No longer.
Please pray for rain. The rainy season has been slow in reaching the Aiyura valley where the mission center is located and many of the local crops reflect that.
As we prepare for next year we again reflect on the lengths God went to reconcile mankind to himself. Jesus did not come to earth in the flesh as a grown man. He set aside his glory and came as a baby, growing up in a family's household, truly one of us. God with us. It is with humility that we too end 2021 and greet the new year in the hope that all people might have knowledge of the Word of God made flesh and hear of Jesus' salvation offer in their own heart language.
For His Glorious Name,
Jason & Brenda Carwile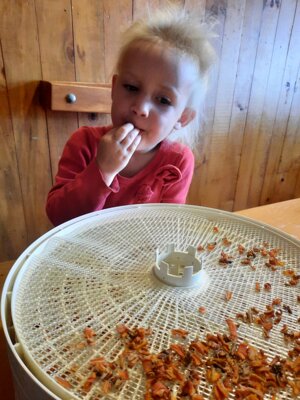 Quality Control at work. Esther making certain the dehydrated carrots are good enough to take to Avevete.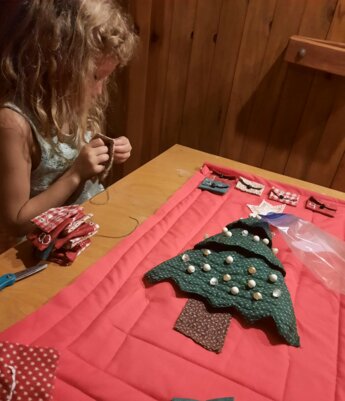 Felicity preparing for advent by helping her mother make a "Jesse Tree" wall hanging.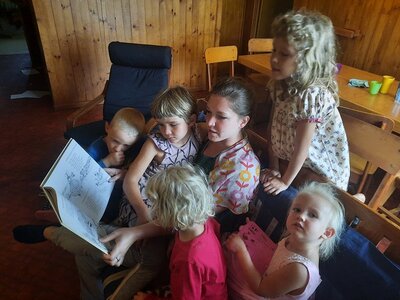 Carwile children listen to Megan read a story.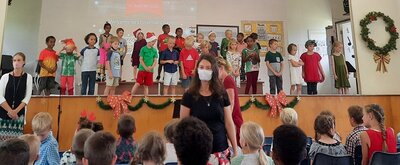 Primary campus Christmas program at the Ukarumpa International School. Norman in green at back top right. Marie in red at front right.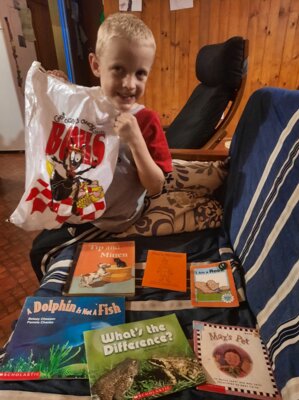 Norman excited about books a teacher sent home from school to practice reading. Always a surprise, and learning to read is fun!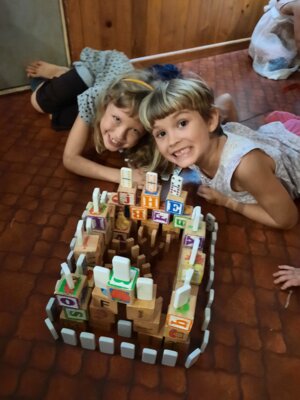 Felicity and Marie worked as a team to build the ultimate castle.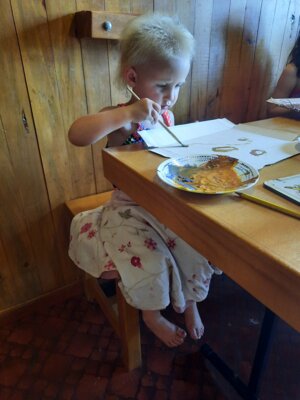 Esther concentrates while painting.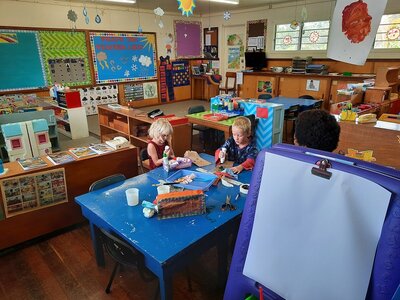 Charity and Hosea attending a preschool class at the mission center.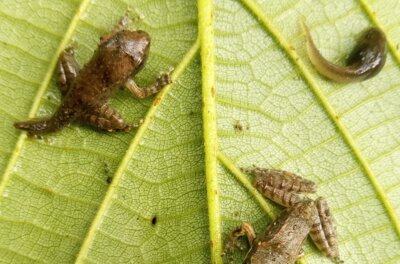 Translator Ovokore took this photo showing three stages of the most commonly found frog in the Pamosu area.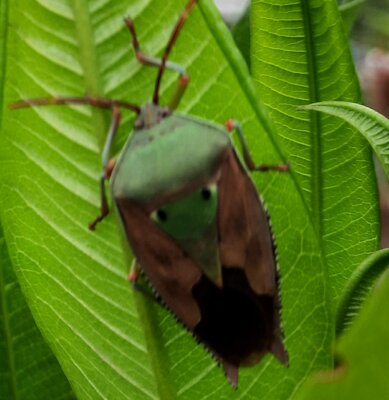 This unusual shield beetle was at the mission center.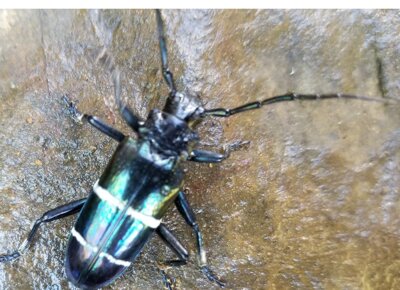 Unidentified beetle frequents Avevete waters.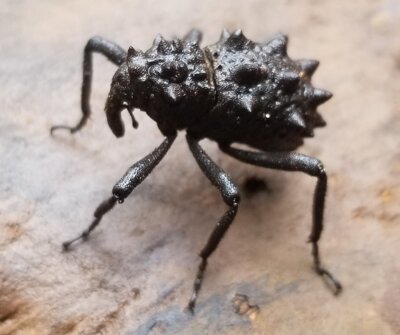 An exceptionally bumpy weevil of Avevete.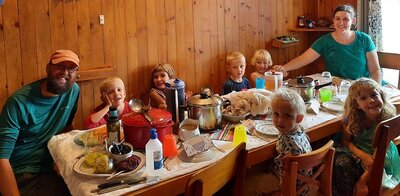 A big thanks to Megan Reed for taking this photo of our family at Thanksgiving. Megan, who supports us at the mission center, joined our (mostly) traditional American feast.
Please lift up each of the Pamosu translators in prayer.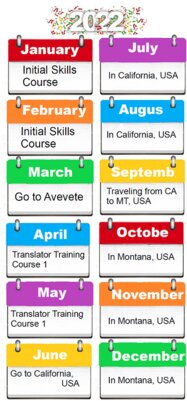 Jason and Brenda Carwile
jason_carwile@wycliffe.org - brenda_carwile@wycliffe.org
PO Box 1 (177) Ukarumpa, EHP 444, Papua New Guinea
Visit our website at https://pamosu.org

Our address is: 77XC+7J Mesekor, Papua New Guinea