The Frontline Report - August 2022
I will say of the LORD, "He is my refuge and my fortress; My God, in Him will I trust."
-Psalm 91:2 (New King James Version)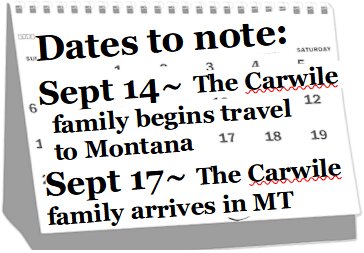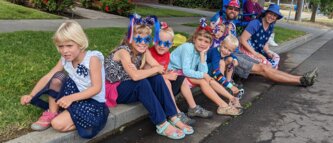 Charity, Felicity, Hosea, Marie, Norman, Esther, Jason, and Brenda eagerly wait for the Independence Day parade.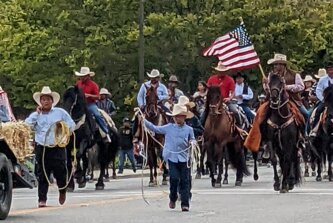 Ropers and riders in the parade.
Greetings,
In trying to describe the United States of America to people in Papua New Guinea (PNG) I usually end up saying, "Bananas don't grow there." That statement tells a lot to those of PNG, where bananas are plentiful most places on the island.
These past few months I have been discovering what I feel makes America great and what my own children find to be remarkably American. We were blessed to be able to watch a 4th of July parade and fireworks over a city at night. We went to the State Fair. We have been out hiking on American trails and exploring museums and historic sites near us. And we have been spending time with family and talking with church family.
The Carwile children have also begun school (at home). While this is a new step for our family, having administered curriculum while in the jungle setting makes the transition to homeschool much easier. At the end of the school year there is an online test to make doubly sure the children can ease back into the proper grade at the international school on our mission center in Papua New Guinea.
We praise God that we have continued contact with the Pamosu translators in PNG at this time.
This month the reference books that were unable to go on the helicopter with the translators when they returned home in June after training have now been delivered. Included in that bundle were copies of the Genesis portion that had been translated during the course.
As we travel to Montana next month we will be able to meet with partners in Nevada and Idaho. We are greatly enjoying our taste of America, and the Americans who make God's glory evident around the world.
For His Glorious Name,
Jason & Brenda Carwile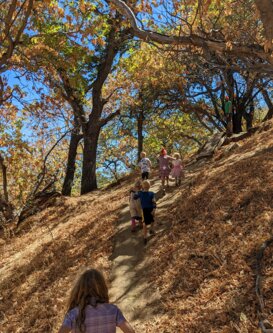 On a hike in Lagoon Valley, Vacaville, CA.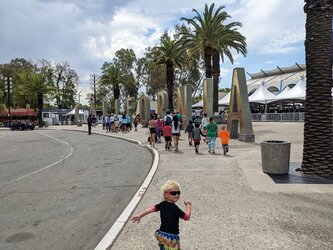 Going to the State Fair in Sacramento, California.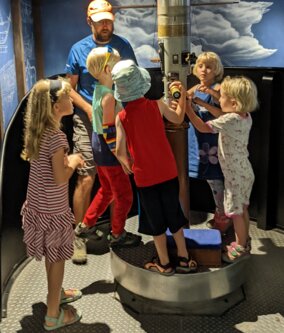 This periscope in the Naval museum of Vallejo, California was authentic and still in working order!

Jason and Brenda Carwile
jason_carwile@wycliffe.org - brenda_carwile@wycliffe.org
308 Ogden Way, Vacaville, CA 95687
906 Jefferson St, Great Falls, MT 59404
Visit our website at https://pamosu.org

Our address is: 77XC+7J Mesekor, Papua New Guinea