The Frontline Report - December 2022
Christmas newsletter
And the word became flesh and dwelt among us, and we behld His glory, the glory as of the only begotten of the Father, full of grace and truth.
-John 1:14 (New King James Version)

Greetings,
God's craftsmanship is amazing! Charity Carwile wanted to share the following photo of an insect outside our home in Papua New Guinea (PNG). The color and pattern variety of the approximately 300,000 species* of insects in PNG is astonishing.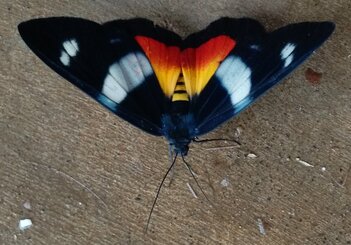 Daughter Charity's photo pick of an insect in Papua New Guinea. *insect data extracted from wwf.panda.org
Only the Malay Peninsula has a competitive number of butterfly varieties! >1,000
Mankind can create some pretty amazing things also. Felicity and Marie got the opportunity to go and tour a dam powerhouse in Great Falls, MT and see all the components used to generate electricity. What a treat!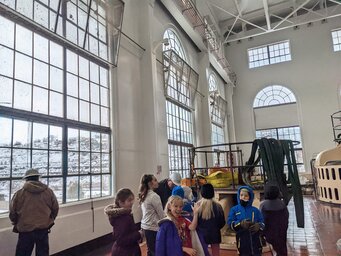 Touring at Black Eagle Dam, Great Falls, MT.
The Pamosu translators continue to draft Matthew, Mark, and Genesis. As they do they wrestle with key terms in scripture. "Altar" was one such term. Jason realized that every time the word "altar" presented itself a long explanatory sentence broke up the text.
He challenged the Pamosu translators to come up with another way to refer to an altar. After much conference, the team settled on
a new compound word which with some refinement makes the translation much more natural to read without sacrificing any of the text's rich meaning.
Included in this newsletter is a language map showing how God has been using people in Papua New Guinea among approximately 350 languages just with SIL-PNG alone. When in Papua New Guinea, SIL is the organization the Carwile family and the Pamosu translators work with to increase translation, literacy, and scripture use efforts.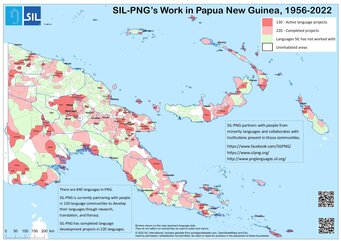 This map shows language groups SIL is working with or has worked with since 1956. Pamosu is in red NW of Madang.
God continues to craft our Wycliffe
ministry's financial partnership.
We have two additional partners to be thankful for! Please pray more would join and consider it yourself if you haven't already. So many of you already do and we are immensely grateful.
The Carwile family has been enjoying sharing with churches and interested persons about Bible translation in PNG.
If we haven't been to your church or Bible study yet, please call or email us to set up a time!
Without a doubt the best thing God has created is a way of reconciliation between God and man after sin entered the world. Jesus, God from before the world began, set aside his glory to live a sinless life among man, and die to pay for our debts.
As we go into this season of celebrating that very life given for us, may we also think about and encourage one another to give our lives as living sacrifices to Christ and serve one another through love. If you think that includes the Pamosu people and you want to join our team, please contact us immediately. May the Lord Jesus bless you this Christmas.
For His Glorious Name,
Jason & Brenda Carwile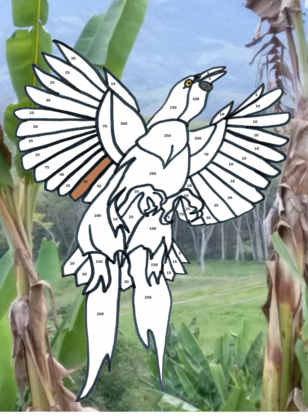 Help us finish coloring this Bird of Paradise! Each number represents a potential regular financial partner.
To Lift in Prayer
For diligence as the Pamosu translators work on the gospels of Mark and Matthew.
Praise for new passports in hand! Now the process to renew the Carwile family's work permits and visas begins.
Prayer for additional ministry partners.
needed teaching staff for Ukarumpa International School, where the Carwile children attend school while in PNG.

Jason and Brenda Carwile
jason_carwile@wycliffe.org - brenda_carwile@wycliffe.org
308 Ogden Way, Vacaville, CA 95687
906 Jefferson St, Great Falls, MT 59404
406-898-7008(Brenda)
707-908-2139(Jason)
Visit our website at https://pamosu.org

Our address is: 77XC+7J Mesekor, Papua New Guinea