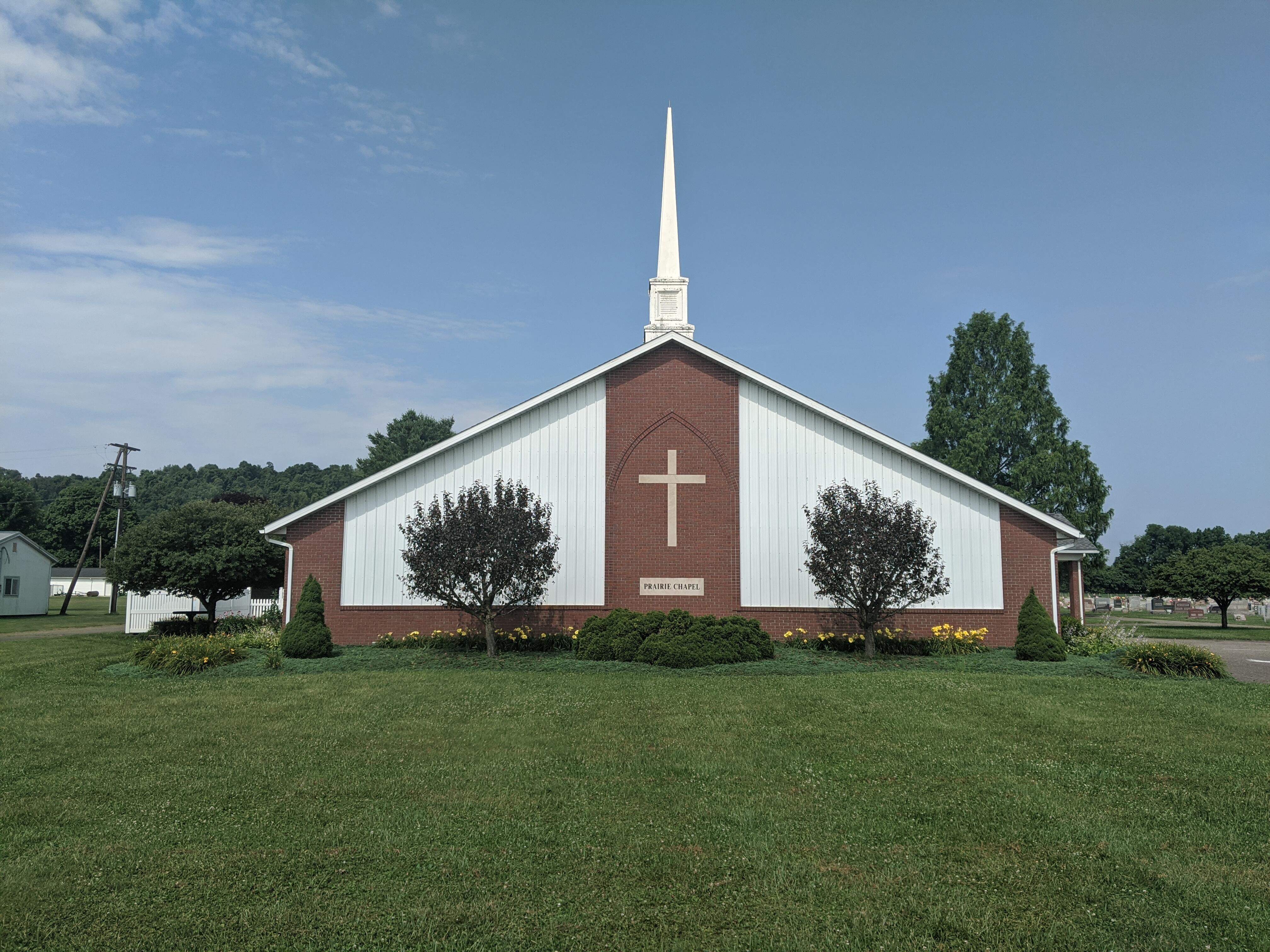 Prairie Chapel UMC JANUARY 8, 2023 WORSHIP SERVICE 10:30 AM SUNDAY SCHOOL 9:15 AM PASTOR MATT WILSON
45494 CR 23 Coshocton, Oh 43812 Phone: 740-622-3992 Pastor cell: 330-301-1021 Email: pastor.matthew.umc@gmail.com Web Site: www.pchapel.org
"WELCOME"
ANNOUNCEMENTS
ANNIVERSARIES/BIRTHDAYS
BY MARTY DARLING
PRELUDE
PLAYED BY LYNN GARBER
CALL TO WORSHIP
Leader: Here, in this place,
People: God welcomes all the dreamers, as well as the doubters,
Leader: Here, the worriers and wanderers can call on God by name.
People: Here, in this time, we can remember all the ways God has graced us:
Leader: Here, in these moments, we are reminded that God is with us, always!
People: Here are gathered those daring enough to seep out of comfort into the unknown:
Leader: Here, in this Sanctuary,
All: We will find the courage to cry out, 'God, save us!' in every situation.
APOSTLES CREED
I believe in God, the Father almighty,
creator of heaven and earth.
I believe in Jesus Christ, his only Son, our Lord,
who was conceived by the Holy Spirit
and born of the virgin Mary.
He suffered under Pontius Pilate,
was crucified, died, and was buried;
he descended to hell.
The third day he rose again from the dead.
He ascended to heaven
and is seated at the right hand of God the Father almighty.
From there he will come to judge the living and the dead.
I believe in the Holy Spirit,
the holy catholic* church,
the communion of saints,
the forgiveness of sins,
the resurrection of the body,
and the life everlasting. Amen.


HYMN
PLAYED BY LYNN GARBER
"SANCTUARY" X 3
LORD, PREPARE ME TO BE A SANCTUARY, PURE AND HOLY, TRIED AND TRUE. WITH THANKSGIVING, I'LL BE A LIVING SANCTUARY FOR YOU.
JOYS~CONCERNS~PRAYERS


THE LORD'S PRAYER
Our Father, who art in heaven,
hallowed be thy name;
thy kingdom come;
thy will be done;
on earth as it is in heaven.
Give us this day our daily bread.
And forgive us our trespasses,
as we forgive those who trespass against us.
And lead us not into temptation;
but deliver us from the evil one.
For thine is the kingdom,
the power and the glory,
for ever and ever. Amen.
HYMN
PLAYED BY LYNN GARBER
"SOMETHING BEAUTIFUL" PAGE #394 X 2
SOMETHING BEAUTIFUL SOMETHING GOOD
ALL MY CONFUSION , HE UNDERSTOOD
ALL I HAD TO OFFER HIM WAS BROKENNESS AND STRIFE
BUT HE MADE SOMETHING BEAUTIFUL OF MY LIFE.
"NEW BEGINNING"-PASTOR MATT WILSON
NEW MEMBERS
BONNIE & ROGER TITUS,
CRYSTAL WILSON,
LARRY MAXWELL
Tithes & Offerings
Doxology PAGE #95
Praise God, from Whom all blessings flow;
Praise Him, all creatures here below;
Praise Him above, ye heavenly host;
Praise Father, Son, and Holy Ghost. AMEN
HYMN
PLAYED BY LYNN GARBER
"COME, THOU FOUNT OF EVERY BLESSING" #400


Come Thou fount of every blessing
Tune my heart to sing Thy grace
Streams of mercy never ceasing
Call for songs of loudest praise
Teach me some melodious sonnet
Sung by flaming tongues above
Praise the mount, I'm fixed upon it
Mount of Thy redeeming love
Here I raise my Ebenezer
Here by Thy great help I've come
And I hope by Thy good pleasure
Safely to arrive at home
Jesus sought me when a stranger
Wandering from the fold of God
He to rescue me from danger
Interposed His precious blood
(Precious blood)
Oh, that day when freed from sinning
I shall see Thy lovely face
Clothed then in blood washed linen
How I'll sing Thy sovereign grace
Come my Lord, no longer tarry
Take my ransomed soul away
Send Thine angels now to carry
Me to realms of endless days
Oh, to grace how great a debtor
Daily I'm constrained to be
Let Thy goodness like a fetter
Bind my wandering heart to Thee
Prone to wander, Lord I feel it
Prone to leave the God I love
Here's my heart, oh take and seal it
Seal it for Thy courts above
Here's my heart
Oh take and seal it
Seal it for Thy courts above
POSTLUDE
HYMN PLAYED BY LYNN GARBER
Let us get to know you!
Please take a moment to send us your information so that we may stay connected with you. Your information is carefully managed and protected.
How did you hear about us?