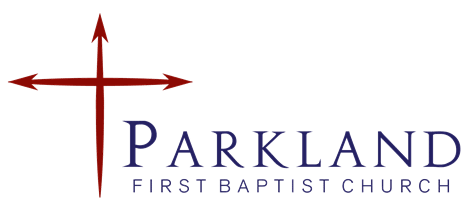 ICYMI, PFBC Weekly Newsletter
Vol. 2 Issue 23 June 10, 2021
A Note From Pastor Alan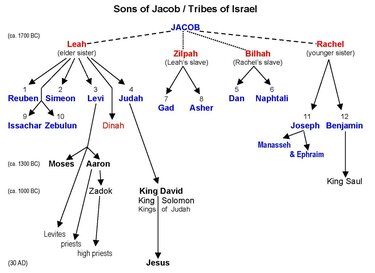 This week in our daily readings we've had the great honor to read all the genealogies in the first chapters of 1 Chronicles. These list were important to Israel because the Abrahamic covenant's fulfillment depending on the decedents of Abraham leading to Jesus. Their families trees also proved who was truly a member of God's people if they could be traced back to Abraham.
You may have studied your family tree to discover the origins of your family. Mine has primarily English roots. More important is your spiritual family tree. I don't have a lot of information on mine, but I know that Ruffin Snow led me to the Lord. I've often wondered what that tree would like tracing back to Jesus and see just who led who to the Lord down to me. It would make a great story.
You may never know who your spiritual decedents will be, but don't stop sharing the gospel because that has eternal implications. For example, a man named Edward Kimball was faithful, and in 1856 led Dwight L. Moody came to faith in Christ. In 1879 while he was preaching in England, an evangelistic fervor was awakened in the heart of Frederick B. Meyer, the pastor of a small church.
Years later while Meyer was preaching on an American college campus, a student named J. Wilbur Chapman professed faith in Christ. Chapman went on to hold evangelistic meetings across America. He later hired a new convert (and former major league baseball player), Billy Sunday, to work as an advance man in his ministry. In a few years Chapman went into the pastorate, and Sunday began to lead his own evangelistic crusades.
In 1924 Billy Sunday held a crusade in Charlotte, North Carolina. After the meetings about thirty men formed the Charlotte Men's Club, which met on a regular basis for prayer. Ten years later the club met for a day of prayer and fasting in a grove of trees at Frank Graham's dairy farm. The main focus of the day was to prepare for an upcoming crusade to be held in Charlotte. One of the men, Vernon Patterson, prayed that "out of Charlotte the Lord would raise up someone to preach the Gospel to the ends of the earth." Patterson had no idea that the answer to his prayer was a few hundred yards away, pitching hay into feeding troughs. During the crusade led by Mordecai Ham, Frank Graham's son Billy committed his life to Christ. (James P. Eckman, Exploring Church History (Wheaton, IL: Crossway, 2002), 92.)
As always, Onward and Upward!
Reopen, Regather, Restart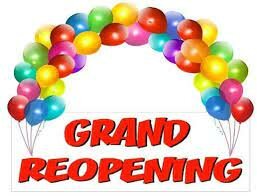 We've been waiting for over a year to reopen our church fully. That will occur on July 11!
That Sunday, we'll regather as the family of God known as Parkland First Baptist Church. Join us as we worship our great and mighty God in music, Children's time returns, and fellowship with each other. It will truly be a great family reunion.
This day is also a day for us to restart our church with a new future ahead of us. We will not be the same church as we were before the pandemic. Some people have left and others have come. Our building will look different to some. Not only that, our focus as church will shift to an outward approach of ministry in our community and the world. Much like Israel returning from the exile, we will rebuild our worship together, renew our people, and rebuild our "walls", or our community identity. Please pray for us to be obedient to the head of our church - the Lord Jesus Christ.
We realize some of you may not be ready for going maskless or joining a large group. That is fine. You do whatever make you comfortable. We will continue to sanitize everything and have masks and disinfectant available at each service. In addition, we will continue our livestream of our service on Facebook and website.
Let your friends and family. Invite them to our celebration. After our service, we'll go to a local park and have a church picnic. Lots of fun for the whole family.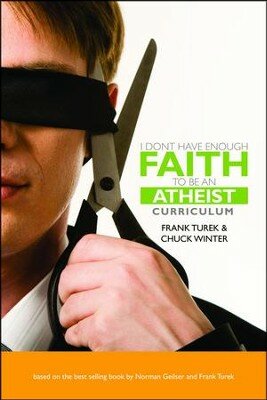 Why I Don't Have Enough Faith To Be An Atheist
Have you considered how much faith it takes to be an Atheist? Or how would you defend your faith to an Atheist? We have just the class for you at 9:00 AM in classroom #1. This is a combination of video and discussion learning. The material is based on Frank Turek's book entitled "I Don't Have Enough Faith To Be An Atheist." The course looks at the current evidence for a Christian Worldview and answers the most common objections asked by atheists and skeptics. If you are interested in having a workbook, let Pastor Alan know so he can order you one.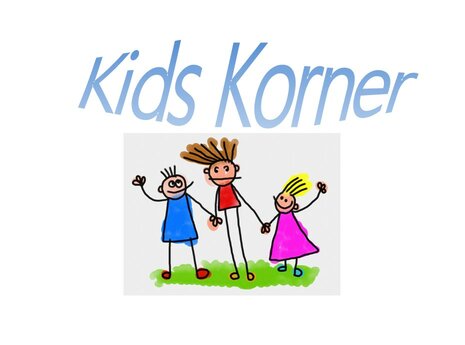 We now have page our our Website dedicated to our children. On the page you will see a memory verse, a story with questions and activity pages that all can be printed out. This will be updated every 2 weeks with a new story, memory verse, and activity pages. Kids Korner | Parkland First Baptist Church
Fathers Day packet will also be on the website the this week and next week.
This weeks story is about The Covenant
Weekly Small Group Classes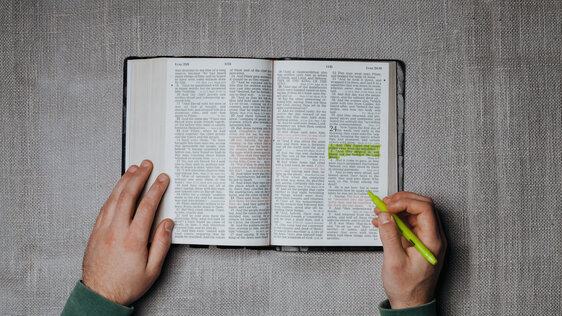 Apologetics Class
Based on the book "I Don't Have Enough Faith to be an Atheist", this class will give you the confidence and tools to defend your faith. It begins on June 13 at 9:00 AM. We'll meet in the first class room and on Zoom.
Panorama of the Bible
New class taking a panoramic view of the Bible from Genesis to Revelation. This study meets on Wednesday at 6:00 PM in person or on Zoom at https://us02web.zoom.us/j/86023758793.
New Study at Your Home
If you are interested in getting together with family and few friends that are COVID free to study the Bible or a topic, just let Pastor Alan know. We can easily lead a study just for you anytime and anywhere.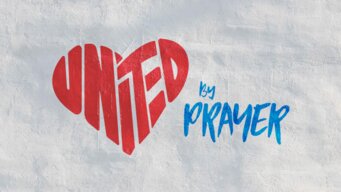 Missionary Moments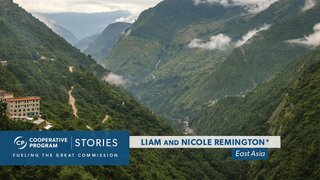 Ten years ago, IMB worker and trained linguist Liam Remington* met a young man named L.T.* Liam was hoping to conduct language surveys in the area and L.T. happened to be from the people group Liam was hoping to meet.
Over the years, Liam consistently traveled to L.T.'s town to visit, work on a translation of the Bible, and share the Gospel, especially with L.T.
Recently, L.T. helped the Remingtons pack for a season in the US. L.T. told Liam that he would pray to Jesus for their safe travel. Liam realized that this was L.T.'s way of telling him that he was a believer.
THE COOPERATIVE PROGRAM is the financial fuel for reaching every person for Jesus Christ in every town, every city, every state, and every nation. Your support through the Cooperative Program provides missionaries like the Remingtons with the tools and support they need to share the Gospel with people, including those who have never even heard it in their native language.
PRAY for the continued witness of Liam and his wife, Nicole, as they serve in East Asia, as well as for L.T. to be bold in sharing the Gospel using the language materials developed for his people.
*names changed for security
Daily Scripture Readings for the Week of June 7th to June 11th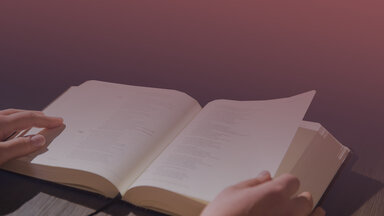 Monday: 1 Chronicles 6
Tuesday: Psalm 81, Psalm 88, Psalm 92-93
Wednesday: 1 Chronicles 7-10
Thursday: Psalm 102-104
Friday: 2 Samuel 5:1-10, 1 Chronicles 11-12
June Birthday's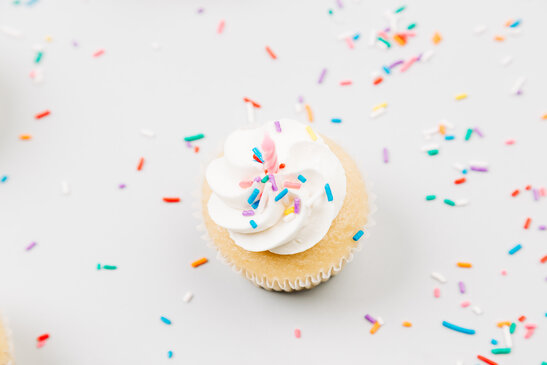 June's Memory Verse
For Christ also suffered once for sins, the righteous for the unrighteous, that he might bring us to God, being put to death in the flesh but made alive in the spirit,
1 Peter 3:18
The Come As You Are Church!
Our address is: 1016 112th St S, Tacoma, WA 98444, USA