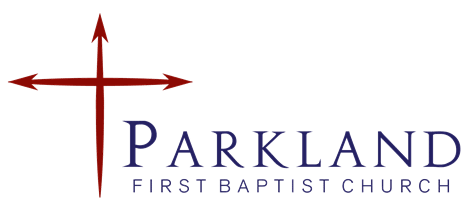 ICYMI, PFBC Weekly Newsletter
Vol. 2 Issue 24 June 17, 2021
A Note From Pastor Alan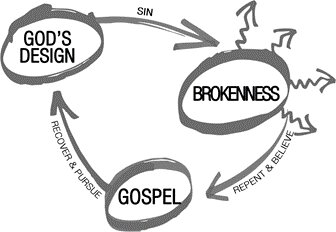 Several times in the past, I've shared an article written by Church Lawless, an evangelism professor at Southeastern Baptist Theological Seminary. Today, I'd like to do it again. He titles this "8 Reasons I'm Encouraging My Church In Evangelism." As we approach our Reopening, Regathering, Restart on July 11, it is wise for us to think about our church's own efforts in evangelism. Will you join me in sharing the gospel?
If we really believe the gospel is good news, we'll want to tell others. Evangelism will, in fact, be quite natural when we're fascinated by Jesus (and, I so believe that truth that I wrote the book, Nobodies for Jesus, to make that point).
Our church, like most churches, does not have a strong record of reaching non-believers. I praise the Lord we've been blessed to lead our own children to the Lord—and in no way do I want to diminish that responsibility or that gift—but we've not reached many others. We must start somewhere if we want to do better.
All of us have friends and loved ones who need Jesus. In fact, yesterday our entire congregation wrote names on cards and placed them on the altar for prayer. I can't tell you how grateful I was for the response, and I look forward to praying for the many people.
As God strengthens the church, I don't want us to be inwardly focused. Churches naturally turn inward, and they must fight against that tendency to reach their community. Unless we keep lostness and the Great Commission in front of them, even the best churches can lose this focus.
I'm even more excited about this work since God saved my 79-year-old mom several weeks ago. I've written posts about this miracle (see here, here, and here), and I'm daily awed by what God has done. I want my church members who've been praying for others for a long time to experience the same joy.
In the midst of today's craziness, all of us need to see transformed lives. No matter what we face culturally, watching God transfer a non-believer from the kingdom of darkness to the kingdom of His Son (Col 1:13) is amazing indeed!
I need the personal accountability. Even as a professor of evangelism at Southeastern Seminary, I still have to push my introverted self to speak to others about Jesus. Leading my church in this direction will only help me stay faithful in this task.
In the end, evangelism is not optional for believers. We're the only plan God's given us to get the good news to our neighbors and the nations. Not doing evangelism is nothing less than disobedience—and none of us wants our congregations to go there.
As always, Onward and Upward!
Reopen, Regather, Restart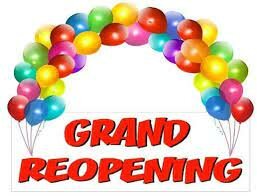 We've been waiting for over a year to reopen our church fully. That will occur on July 11!
That Sunday, we'll regather as the family of God known as Parkland First Baptist Church. Join us as we worship our great and mighty God in music, Children's time returns, and fellowship with each other. It will truly be a great family reunion.
This day is also a day for us to restart our church with a new future ahead of us. We will not be the same church as we were before the pandemic. Some people have left and others have come. Our building will look different to some. Not only that, our focus as church will shift to an outward approach of ministry in our community and the world. Much like Israel returning from the exile, we will rebuild our worship together, renew our people, and rebuild our "walls", or our community identity. Please pray for us to be obedient to the head of our church - the Lord Jesus Christ.
We realize some of you may not be ready for going maskless or joining a large group. That is fine. You do whatever make you comfortable. We will continue to sanitize everything and have masks and disinfectant available at each service. In addition, we will continue our livestream of our service on Facebook and website.
Let your friends and family. Invite them to our celebration. After our service, we'll go to a local park and have a church picnic. Lots of fun for the whole family.
Church Clean up Day!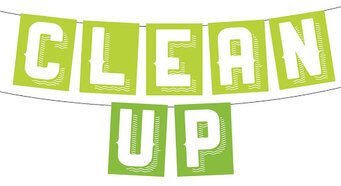 MISSING SPRING CLEANING?
Well, you're in luck. We will host a Church Clean up day on July 10th. We need all the help we can get to accomplish this task. We would love to have our church looking great before the Grand Reopening on July 11th.
If you have any questions please don't hesitate to call the office or to email us.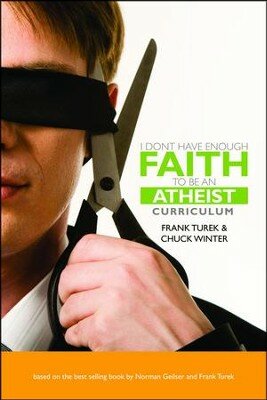 Have you considered how much faith it takes to be an Atheist? Or how would you defend your faith to an Atheist? We have just the class for you at 9:00 AM in classroom #1. This is a combination of video and discussion learning. The material is based on Frank Turek's book entitled "I Don't Have Enough Faith To Be An Atheist." The course looks at the current evidence for a Christian Worldview and answers the most common objections asked by atheists and skeptics. If you are interested in having a workbook, let Pastor Alan know so he can order you one.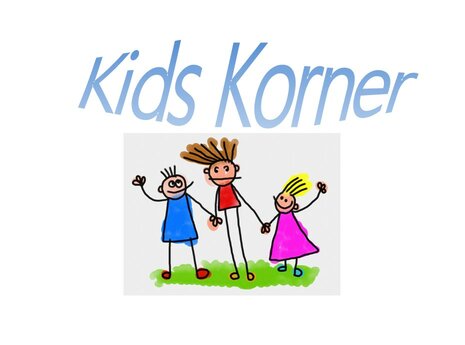 We now have page our our Website dedicated to our children. On the page you will see a memory verse, a story with questions and activity pages that all can be printed out. This will be updated every 2 weeks with a new story, memory verse, and activity pages. Kids Korner | Parkland First Baptist Church
Fathers Day packet will also be on the website the this week and next week.
This weeks story is about The Covenant
Weekly Small Group Classes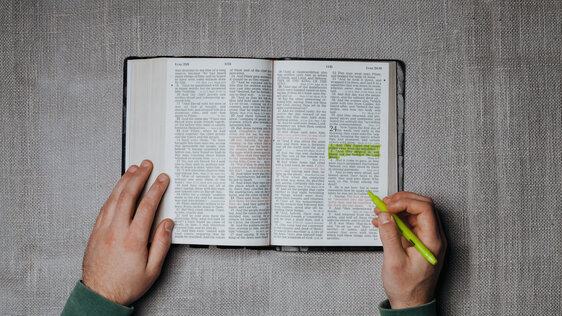 Apologetics Class
Based on the book "I Don't Have Enough Faith to be an Atheist", this class will give you the confidence and tools to defend your faith. It begins on June 13 at 9:00 AM. We'll meet in the first class room and on Zoom.
Panorama of the Bible
New class taking a panoramic view of the Bible from Genesis to Revelation. This study meets on Wednesday at 6:00 PM in person or on Zoom at https://us02web.zoom.us/j/86023758793.
New Study at Your Home
If you are interested in getting together with family and few friends that are COVID free to study the Bible or a topic, just let Pastor Alan know. We can easily lead a study just for you anytime and anywhere.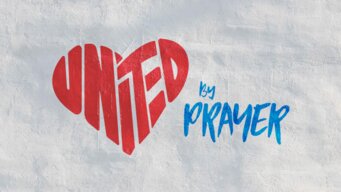 Missionary Moments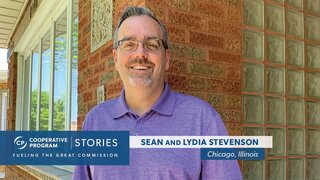 Chicago is the third largest city in the United States and contains a diverse population of people from all around the world. Yet, less than 10 percent are affiliated with an evangelical church.
Sean and Lydia Stevenson moved to the city with the intent of replanting a church that had lost touch with its community. Many in the neighborhood were Polish or of central European descent, and Sean and Lydia had served eight years in Poland with the International Mission Board.
While they have reached several Russian and European peoples, roughly half of their church members are Hispanic, a predominant group in their community. The Stevensons now are making provisions to reach these individuals and Sean is in the process of learning Spanish to add to his language repertoire.
THE COOPERATIVE PROGRAM is the financial fuel for reaching every person for Jesus Christ in every town, every city, every state, and every nation. Your support through the Cooperative Program provides for missionaries like the Stevensons who are reaching the nations right here in the United States.
PRAY for Sean and Lydia as they continue to reach their diverse community and that many will come to faith in Jesus Christ.
Daily Scripture Readings for the Week of June 21st to June 25th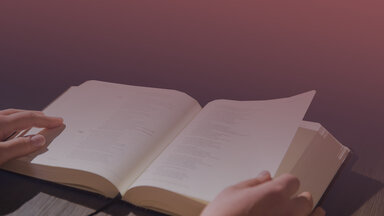 Monday: Psalm 133
Tuesday: Psalm 106-107
Wednesday: 2 Samuel 5:11-6:23, 1 Chronicles 13-16
Thursday: Psalm 1-2, Psalm 15, Psalm 22-24, Psalm 47, Psalm 68
Friday: Psalm 89, Psalm 96, Psalm 100, Psalm 101, Psalm 105, Psalm 132
June Birthday's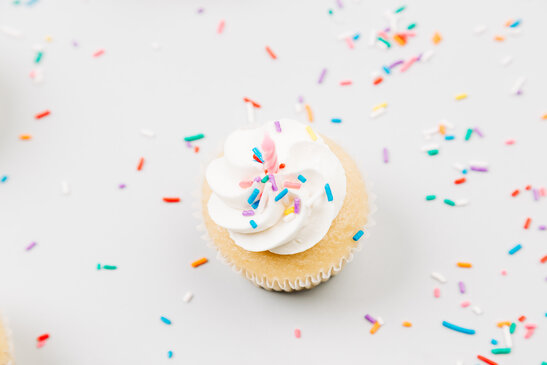 June's Memory Verse
For Christ also suffered once for sins, the righteous for the unrighteous, that he might bring us to God, being put to death in the flesh but made alive in the spirit,
1 Peter 3:18
The Come As You Are Church!
Our address is: 1016 112th St S, Tacoma, WA 98444, USA