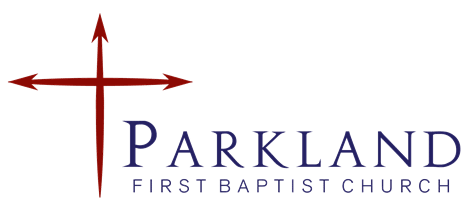 ICYMI, PFBC Weekly Newsletter
Vol. 2 Issue 26 July 1, 2021
A Note From Pastor Alan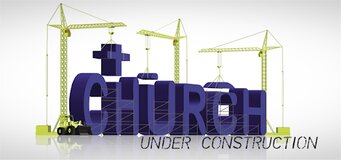 Our church building has been getting some much needed repair and update work done. I was observing the workers as they scurry around doing the things that need to be done. I began to see an application to our lives. No matter hard I try to do the things they do like lay a new floor, paint, build a porch, or put up siding; I can't do it as well as they can. As a handyman, I need a lot of help!
There are times in life when I'm trying as hard as I can to do all that God desires of me. Yet, it's hard and not pretty. Most of the time I fail. But God has given us a helper to accomplish all He wants us to do in our life -- the Holy Spirit!
Paul writing to the Ephesians says, " For it is God who is working in you both to will and to work according to his good purpose." I'm not in this Christian life all alone. It's not just me in my own power trying to live an obedient life in Christ. NO! God is working in me through the power of His Holy Spirit to mold me into the person He wants. I need to (as they say) "Just let go and let God."
Don't get frustrated or disappointed when you fail in your spiritual walk. Confess to God you were working in your own power and repent. Then rely on the Holy Spirit. Again as Paul in Ephesians says "be filled by the Spirit." Then you will begin to see the fruit of the Spirit in your life. Remember the fruit of the Spirit is love, joy, peace, patience, kindness, goodness, faithfulness, gentleness, and self-control.
So, being working on your spiritual life, knowing the Master Carpenter and His Spirit will guide and empower you to success for His glory!
Reopen, Regather, Restart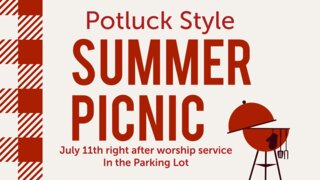 Next week!! That's right, next week will be fully reopened for worship. Join us and invite your friends and family. You can come masked or unmasked and can sit as close as want to anyone. You can hug, shake hands, fist bump, elbow bump, or just say "Hi" at a distance.
July 11, we'll regather as the family of God known as Parkland First Baptist Church. Join us as we worship our great and mighty God in music, Children's time returns, and fellowship with each other. It will truly be a great family reunion.
This day is also a day for us to restart our church with a new future ahead of us. We will not be the same church as we were before the pandemic. Some people have left and others have come. Our building will look different to some. Not only that, our focus as church will shift to an outward approach of ministry in our community and the world. Much like Israel returning from the exile, we will rebuild our worship together, renew our people, and rebuild our "walls", or our community identity. Please pray for us to be obedient to the head of our church - the Lord Jesus Christ.
We realize some of you may not be ready for going maskless or joining a large group. That is fine. You do whatever make you comfortable. We will continue to sanitize everything and have masks and disinfectant available at each service. In addition, we will continue our livestream of our service on Facebook and website.
Let your friends and family. Invite them to our celebration. After our service, we'll have a church picnic. Lots of fun for the whole family.
Pray For Your Neighbors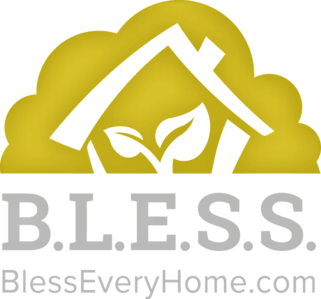 Bless Every Home is a FREE mission-focused program that gives you the tools to pray for your neighbors by name. When you sign up to be a Light for your neighborhood you will receive a list of your 40 closest neighbors. You can even choose which days to be sent a reminder email containing a suggested prayer and a list of the next 5 neighbors to pray for that day.
Using Bless Every Home you can also:
Track your Pray, Care, Share progress with each neighbor using a color-coded tracking system
Save notes and prayer requests for each neighbor so you will always be able to pray for your neighbors' personal needs
View a map of the neighbors in your neighborhood
Receive access to free resources
And much more.
Help us fulfill the Great Commission by bringing your neighbors to Christ.
CLICK HERE to sign up to be a Light today.
Church Clean up Day!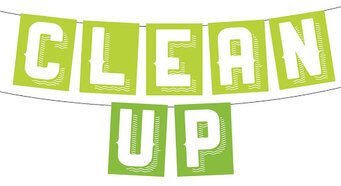 MISSING SPRING CLEANING?
Well, you're in luck. We will host a Church Clean up day on July 10th. We need all the help we can get to accomplish this task. We would love to have our church looking great before the Grand Reopening on July 11th.
If you have any questions please don't hesitate to call the office or to email us.
Bible Study Class Sunday at 9:00 AM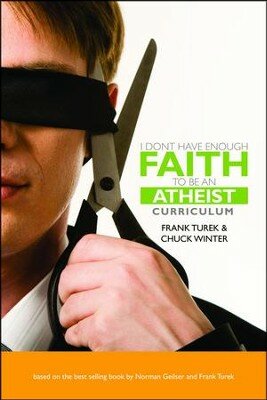 Have you considered how much faith it takes to be an Atheist? Or how would you defend your faith to an Atheist? We have just the class for you at 9:00 AM in classroom #1. This is a combination of video and discussion learning. The material is based on Frank Turek's book entitled "I Don't Have Enough Faith To Be An Atheist." The course looks at the current evidence for a Christian Worldview and answers the most common objections asked by atheists and skeptics. If you are interested in having a workbook, let Pastor Alan know so he can order you one.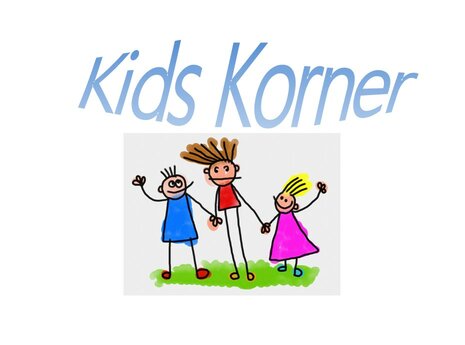 We now have page our our Website dedicated to our children. On the page you will see a memory verse, a story with questions and activity pages that all can be printed out. This will be updated every 2 weeks with a new story, memory verse, and activity pages. Kids Korner | Parkland First Baptist Church
4th of July packet will also be on the website the this week!
This weeks story is about Isaac
Weekly Small Group Classes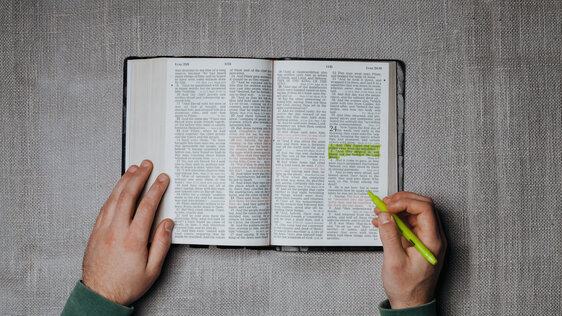 Apologetics Class
Based on the book "I Don't Have Enough Faith to be an Atheist", this class will give you the confidence and tools to defend your faith. It begins on June 13 at 9:00 AM. We'll meet in the first class room and on Zoom.
Panorama of the Bible
New class taking a panoramic view of the Bible from Genesis to Revelation. This study meets on Wednesday at 6:00 PM in person or on Zoom at https://us02web.zoom.us/j/86023758793.
New Study at Your Home
If you are interested in getting together with family and few friends that are COVID free to study the Bible or a topic, just let Pastor Alan know. We can easily lead a study just for you anytime and anywhere.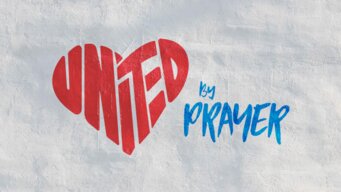 Missionary Moments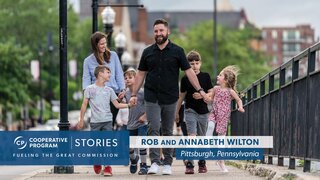 Pittsburgh has been experiencing a renaissance. As the economy shifted in recent decades, blue-collar cities like the Steel City were hit hard, like many other Rust Belt regions. Now, the economy is surging back as technology and medical sectors take root.
More and more people are moving into the city, and church planting missionary Rob Wilton has helped to spearhead a movement that has generated new churches in the area that are proclaiming and sharing the Gospel.
In support of evangelism efforts, a Send Relief Ministry Center has been established in Pittsburgh and assists local churches in outreach to those in poverty. The ministry aims to combat food insecurity, homelessness, and illiteracy, all with a focus on sharing the hope of the Gospel.
THE COOPERATIVE PROGRAM is the financial fuel for reaching every person for Jesus Christ in every town, every city, every state, and every nation. Your support through the Cooperative Program advances vital mission work such as church planting and ministry centers as more Gospel outreach is needed to reach those who still need a saving relationship with Jesus Christ.
PRAY for the Wilton family as they continue to lead their church and encourage further ministry and outreach in Pittsburgh and beyond.
Daily Scripture Readings for the Week of June 28th to July 2nd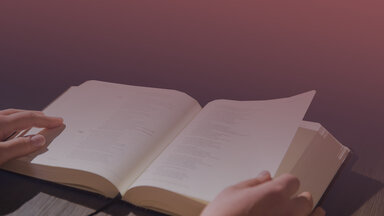 Monday: Psalm 65-67, Psalm 69-70
Tuesday: 2 Samuel 11-12, 1 Chronicles 20
Wednesday: Psalm 32, Psalm 51, Psalm 86, Psalm 122
Thursday: 2 Samuel 13-15
Friday: Psalm 3-4, Psalm 12-13, Psalm 28, Psalm 55
July Birthday's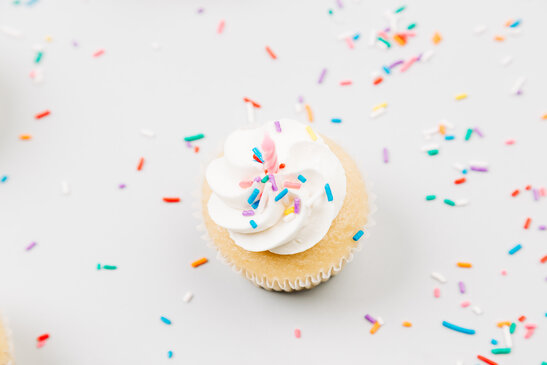 Jessie Dempsey 7/4
Tanya Brown 7/22
Ranisha Turner 7/28
July's Memory Verse
For you are saved by grace through faith, and this is not from yourselves; it is God's gift
Ephesians 2:8 CSB
The Come As You Are Church!
Our address is: 1016 112th St S, Tacoma, WA 98444, USA