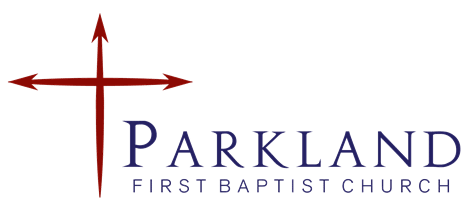 ICYMI, PFBC Weekly Newsletter
Vol. 2 Issue 27 July 8, 2021
A Note From Pastor Alan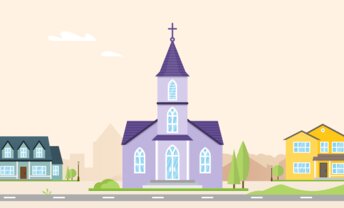 March 15, 2020. That was the first Sunday that COVID-19 caused us to not gather as a congregation. This Sunday, July 11, is our regathering, reopening, and restarting of our in-person worship services. Though we've been meeting with restrictions, we are now free of them and can return to a new "normal." That means we will still clean and sanitize everything, still live stream our services, and those that feel comfortable with masks can continue to use them.
The past 16 months of worshiping with all the restrictions has caused me to think about worship. We seem to be settling in to a new way of doing worship. Yet, on the other hand, I have a desire to return to pre-COVID worship.
I've learned several things about our worship services. First, I had taken for granted in-person gatherings. I've never been prevented from gathering to worship with others. Yet, during these past months I've to realize how much I enjoy worshiping with you. Secondly, I miss being able to sing congregationally. There is just something about a multitude of voices singing praises to God that just lifts my soul. May we continue that with fervor in the coming days. Lastly, I really missed being able to shake a hand of a fellow believer. Though it may be awhile before handshakes return, just being present is a great step forward.
Above all, I have learned that I need to pray more that our church's worship would be so God-honoring and powerful that we all can sense the very presence of God Himself in our midst. For those watching our live stream on Facebook, I pray that you too sense His presence.
As Psalm 100:4 says, let us "Enter his gates with thanksgiving and his courts with praise. Give thanks to him and bless his name."
To Him Be the Glory!
Reopen, Regather, Restart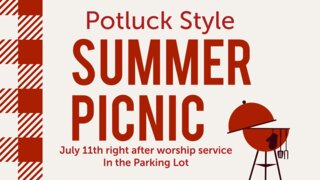 This Sunday! That's right, Sunday we will be fully reopened for worship. Join us and invite your friends and family. You can come masked or unmasked and can sit as close as want to anyone. You can hug, shake hands, fist bump, elbow bump, or just say "Hi" at a distance.
As we regather as the family of God known as Parkland First Baptist Church, we invite you to join us as we worship our great and mighty God in music, and fellowship with each other. It will truly be a great family reunion.
This day is also a day for us to restart our church with a new future ahead of us. We will not be the same church as we were before the pandemic. Some people have left and others have come. Our building will look different to some. Not only that, our focus as church will shift to an outward approach of ministry in our community and the world. Much like Israel returning from the exile, we will rebuild our worship together, renew our people, and rebuild our "walls", or our community identity. Please pray for us to be obedient to the head of our church - the Lord Jesus Christ.
We realize some of you may not be ready for going maskless or joining a large group. That is fine. You do whatever make you comfortable. We will continue to sanitize everything and have masks and disinfectant available at each service. In addition, we will continue our livestream of our service on Facebook and website.
Let your friends and family. Invite them to our celebration. After our service, we'll have a church picnic. Lots of fun for the whole family.
Pray For Your Neighbors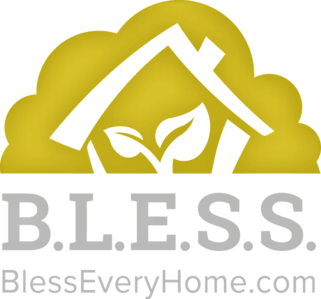 Bless Every Home is a FREE mission-focused program that gives you the tools to pray for your neighbors by name. When you sign up to be a Light for your neighborhood you will receive a list of your 40 closest neighbors. You can even choose which days to be sent a reminder email containing a suggested prayer and a list of the next 5 neighbors to pray for that day.
Using Bless Every Home you can also:
Track your Pray, Care, Share progress with each neighbor using a color-coded tracking system
Save notes and prayer requests for each neighbor so you will always be able to pray for your neighbors' personal needs
View a map of the neighbors in your neighborhood
Receive access to free resources
And much more.
Help us fulfill the Great Commission by bringing your neighbors to Christ.
CLICK HERE to sign up to be a Light today.
Church Clean up Day!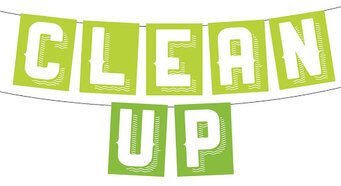 MISSING SPRING CLEANING?
Well, you're in luck. We will host a Church Clean up day on July 10th. We need all the help we can get to accomplish this task. We would love to have our church looking great before the Grand Reopening on July 11th.
If you have any questions please don't hesitate to call the office or to email us.
Bible Study Class Sunday at 9:00 AM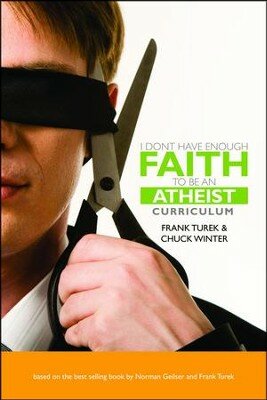 Have you considered how much faith it takes to be an Atheist? Or how would you defend your faith to an Atheist? We have just the class for you at 9:00 AM in classroom #1. This is a combination of video and discussion learning. The material is based on Frank Turek's book entitled "I Don't Have Enough Faith To Be An Atheist." The course looks at the current evidence for a Christian Worldview and answers the most common objections asked by atheists and skeptics. If you are interested in having a workbook, let Pastor Alan know so he can order you one.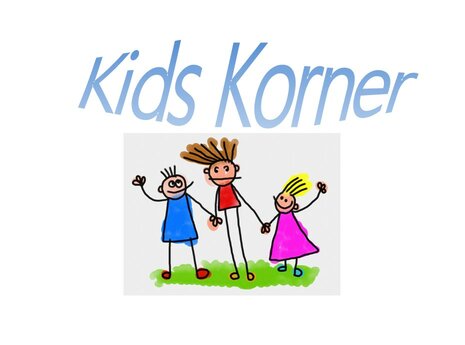 We now have page our our Website dedicated to our children. On the page you will see a memory verse, a story with questions and activity pages that all can be printed out. This will be updated every 2 weeks with a new story, memory verse, and activity pages. Kids Korner | Parkland First Baptist Church
4th of July packet will also be on the website the this week!
This weeks story is about Jacob and Esau
Weekly Small Group Classes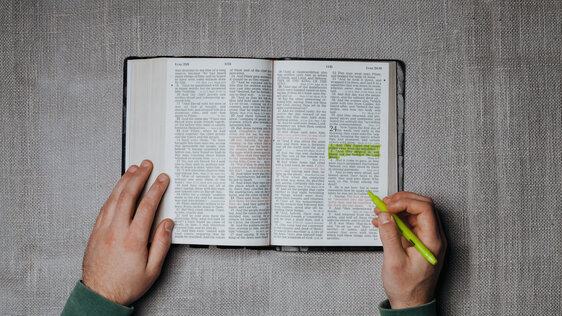 Apologetics Class
Based on the book "I Don't Have Enough Faith to be an Atheist", this class will give you the confidence and tools to defend your faith. It begins on June 13 at 9:00 AM. We'll meet in the first class room and on Zoom.
Panorama of the Bible
New class taking a panoramic view of the Bible from Genesis to Revelation. This study meets on Wednesday at 6:00 PM in person or on Zoom at https://us02web.zoom.us/j/86023758793.
New Study at Your Home
If you are interested in getting together with family and few friends that are COVID free to study the Bible or a topic, just let Pastor Alan know. We can easily lead a study just for you anytime and anywhere.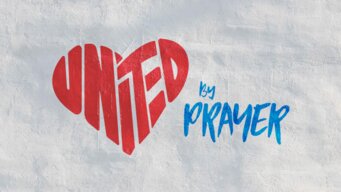 Missionary Moments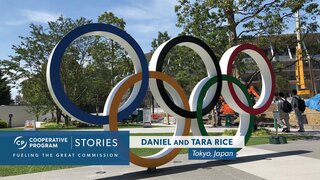 IMB missionaries Daniel and Tara Rice have been planning and coordinating the 2021 Olympic outreach strategy for the IMB. They have been focusing on connecting Japanese people to God, Japanese churches to each other, and the Japanese church to the world.
During the Olympics, Japanese churches will host viewing parties where the community can come to churches to watch the athletic events and hear the Gospel. Japanese churches will also host open-crowd festivals on their church properties as a means of sharing the Gospel. The Rices, Japanese Christians, and volunteers from the US also will host an outreach hub outside of an Olympic venue.
THE COOPERATIVE PROGRAM is the financial fuel for reaching every person for Jesus Christ in every town, every city, every state, and every nation. Your support through the Cooperative Program allows missionaries to partner with local believers, as well as other volunteers, to proclaim the Gospel throughout their respective countries.
PRAY for IMB missionaries, Japanese churches, and Southern Baptist volunteers from the US who will be sharing the Gospel during the Olympics this summer and that the people they speak to will have open hearts and minds.
Daily Scripture Readings for the Week of June 28th to July 2nd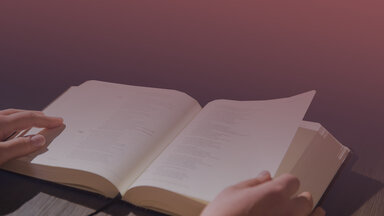 Monday: 2 Samuel 16-18
Tuesday: Psalm 26, Psalm 40, Psalm 58, Psalm 61-62, Psalm 64
Wednesday: 2 Samuel 19-21
Thursday: Psalm 5, Psalm 38, Psalm 41-42
Friday: 2 Samuel 22-23, Psalm 57
July Birthday's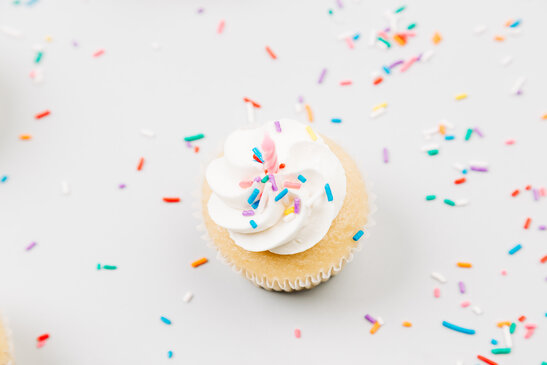 Jessie Dempsey 7/4
Tanya Brown 7/22
Ranisha Turner 7/28
July's Memory Verse
For you are saved by grace through faith, and this is not from yourselves; it is God's gift
Ephesians 2:8 CSB
The Come As You Are Church!
Our address is: 1016 112th St S, Tacoma, WA 98444, USA