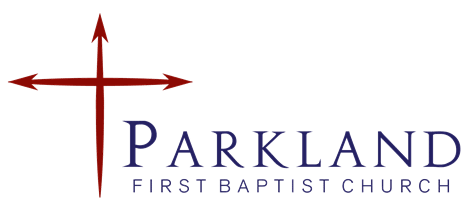 Here's Your PFBC Weekly Newsletter
Vol. 2 Issue 32 August 12, 2021
A Note From Pastor Alan

Each week, I meet with several other pastors to pray together, encourage one another, and share ideas. Over the past year, we have felt God leading us to begin a network of small churches to do the same region wide. So, we came up with the Puget Sound Small Church Network.
The Puget Sound Small Church Network will serve pastors leading churches with less than 100 in attendance. The mission of the network is to provide encouragement, training, and resources to assist the small church pastor. In our local Southern Baptist Convention Association 70% of the church run less than 100 and many fewer than 50. Nationally 95% of the churches in North America average 100 or less.
Thus, we as PFBC do not need to consider ourselves a small church but a "normative" church. Since the majority of churches are small then they become the "normal" size. Our church will assist this network by hosting the meeting each month. In addition, your humble pastor will lead the training each month.
Please pray for this network to be a blessing to normative churches and glorifying to God!
To Him Be the Glory!
Look How You Can Pray For Your Neighbors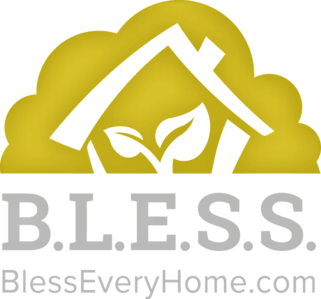 Bless Every Home is a FREE mission-focused program that gives you the tools to pray for your neighbors by name. When you sign up to be a Light for your neighborhood you will receive a list of your 40 closest neighbors. You can even choose which days to be sent a reminder email containing a suggested prayer and a list of the next 5 neighbors to pray for that day.
Using Bless Every Home you can also:
Track your Pray, Care, Share progress with each neighbor using a color-coded tracking system
Save notes and prayer requests for each neighbor so you will always be able to pray for your neighbors' personal needs
View a map of the neighbors in your neighborhood
Receive access to free resources
And much more.
Help us fulfill the Great Commission by bringing your neighbors to Christ.
CLICK HERE to sign up to be a Light today.
Weekly Small Group Classes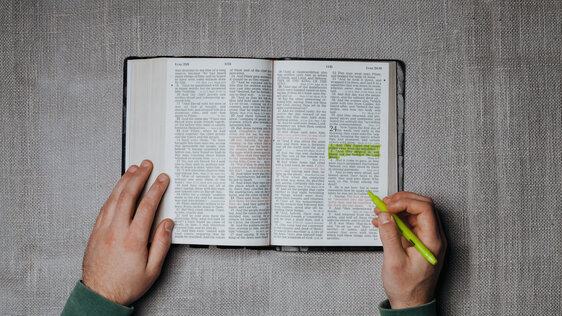 Apologetics Class
Based on the book "I Don't Have Enough Faith to be an Atheist", this class will give you the confidence and tools to defend your faith. It begins on June 13 at 9:00 AM. We'll meet in the first class room and on Zoom.
Panorama of the Bible
New class taking a panoramic view of the Bible from Genesis to Revelation. This study meets on Wednesday at 6:00 PM in person or on Zoom at https://us02web.zoom.us/j/86023758793.
New Study at Your Home
If you are interested in getting together with family and few friends that are COVID free to study the Bible or a topic, just let Pastor Alan know. We can easily lead a study just for you anytime and anywhere.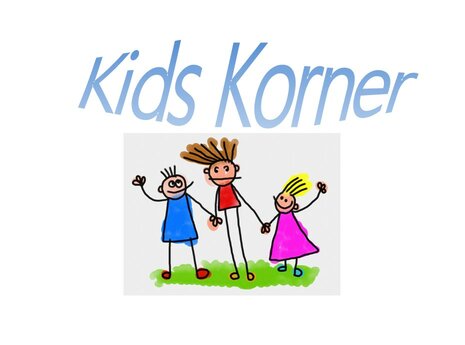 We now have page our our Website dedicated to our children. On the page you will see a memory verse, a story with questions and activity pages that all can be printed out. This will be updated every 2 weeks with a new story, memory verse, and activity pages. Kids Korner | Parkland First Baptist Church
This weeks story is about Moses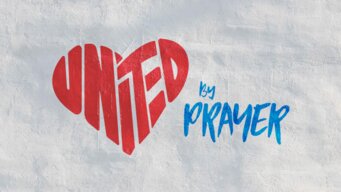 Missionary Moments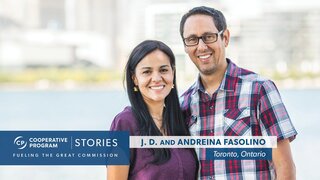 Toronto is one of Canada's most diverse cities. Overall, only about 4 percent of the population identify as evangelical, and there are significant populations who identify as Muslim, Jewish, or Buddhist.
For a city just on the other side of the United States' northern border, one may not expect there to be a significant Hispanic population. Yet, the number of Hispanics has reached nearly one hundred thousand in recent years.
Until J. D. and Andreina Fasolino planted their church, there had only been two Hispanic Canadian National Baptist churches in the entire province. The Fasolinos have made a concerted effort to reach Hispanics by reaching out to migrant farmers and business owners. Now there are between twelve and fifteen nationalities represented in their church.
THE COOPERATIVE PROGRAM is the financial fuel for reaching every person for Jesus Christ in every town, every city, every state, and every nation. Your support through the Cooperative Program allows missionaries like the Fasolinos to reach and plant churches for specific people groups throughout North America and the world.
PRAY for the Fasolinos as they continue to facilitate a movement of new church starts in the city of Toronto and that many will come to faith in Jesus.
Daily Scripture Readings for the Week of August 16th to August 20th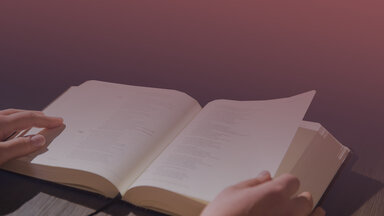 Monday: 1 Kings 5-6, 2 Chronicles 2-3
Tuesday: 1 Kings 7, 2 Chronicles 4
Wednesday: 1 Kings 8, 2 Chronicles 5
Thursday: 2 Chronicles 6-7, Psalm 136
Friday: Psalm 134, Psalm 146-150
August Birthday's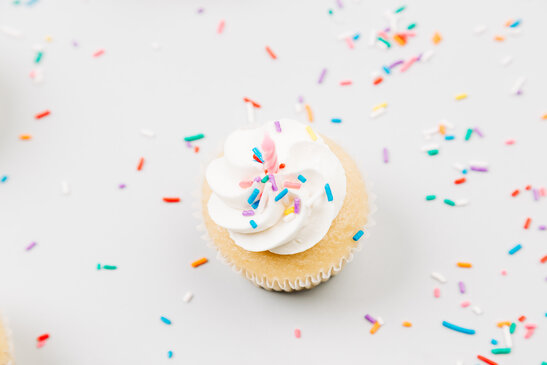 Sylvia Raum 8/10
Terra Eshbaugh 8/11
Teresa Meyers 8/29
August Memory Verse
He saved us—not by works of righteousness that we had done, but according to his mercy—through the washing of regeneration and renewal by the Holy Spirit.
Titus 3:5
The Come As You Are Church!
Our address is: 1016 112th St S, Tacoma, WA 98444, USA