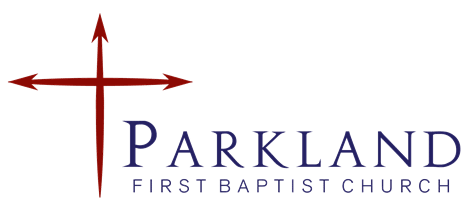 Here's Your PFBC Weekly Newsletter
Vol. 2 Issue 36 September 9, 2021
A Note From Pastor Alan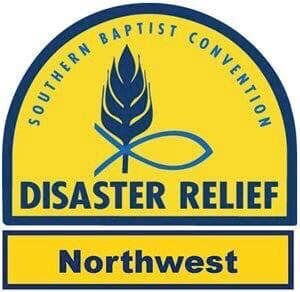 We've had a lot of disasters lately. Fires in the west, hurricanes in Louisiana, flooding in Tennessee and the Northeast all create a humanitarian crises. People are without electricity, water, food, and sometimes shelter. Our government along with Red Cross and other organizations mobilize to help them out.
Thant includes the SBC Disaster Relief. Durina Taylor, one of our members, has been in on those relief missions. We have teams that clean mud out of houses, cut downed trees, provide showers, laundry facilities, counseling and meals. In fact, when the Red Cross delievers meals, they are most often cooked by a Southern Baptist.
In fact, the Souther Baptist Disaster Relief is the third-largest disaster response group in the nation. It is composed of a network of state-based volunteer teams that bring more than clean up, but healing of Jesus Christ.
In 2020, the SBDR used 673,000 volunteer hours, 754,000 meals prepared, 7,000 gospel presentations given, and 875 plus professions of faith.
Durina can share her experience with and if you want to join her, just let us know.
In His Love!
Look How You Can Pray For Your Neighbors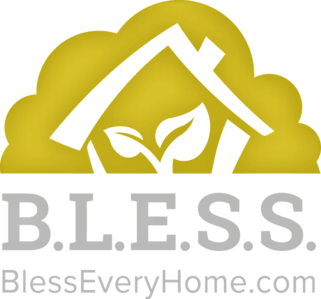 Bless Every Home is a FREE mission-focused program that gives you the tools to pray for your neighbors by name. When you sign up to be a Light for your neighborhood you will receive a list of your 40 closest neighbors. You can even choose which days to be sent a reminder email containing a suggested prayer and a list of the next 5 neighbors to pray for that day.
Using Bless Every Home you can also:
Track your Pray, Care, Share progress with each neighbor using a color-coded tracking system
Save notes and prayer requests for each neighbor so you will always be able to pray for your neighbors' personal needs
View a map of the neighbors in your neighborhood
Receive access to free resources
And much more.
Help us fulfill the Great Commission by bringing your neighbors to Christ.
CLICK HERE to sign up to be a Light today.
Weekly Small Group Classes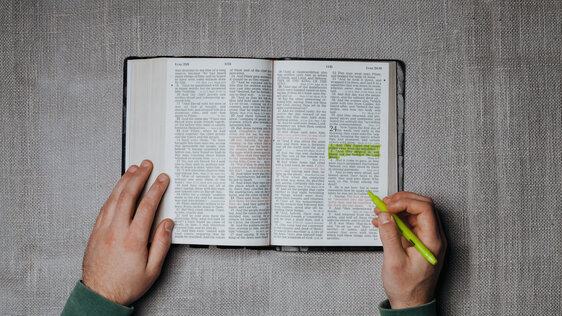 Apologetics Class
Based on the book "I Don't Have Enough Faith to be an Atheist", this class will give you the confidence and tools to defend your faith. It begins on June 13 at 9:00 AM. We'll meet in the first class room and on Zoom.
Panorama of the Bible
New class taking a panoramic view of the Bible from Genesis to Revelation. This study meets on Wednesday at 6:00 PM in person or on Zoom at https://us02web.zoom.us/j/86023758793.
New Study at Your Home
If you are interested in getting together with family and few friends that are COVID free to study the Bible or a topic, just let Pastor Alan know. We can easily lead a study just for you anytime and anywhere.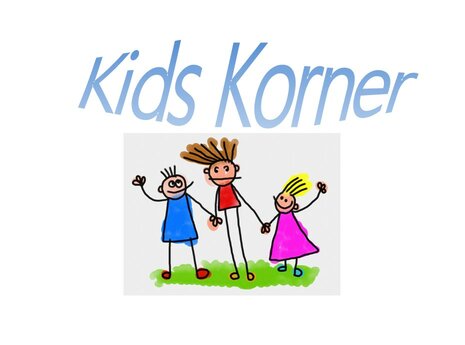 We now have page our our Website dedicated to our children. On the page you will see a memory verse, a story with questions and activity pages that all can be printed out. This will be updated every 2 weeks with a new story, memory verse, and activity pages. Kids Korner | Parkland First Baptist Church
This weeks story is about The Passover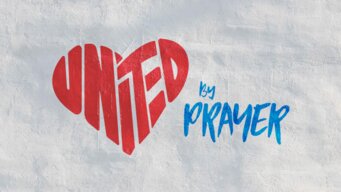 Missionary Moments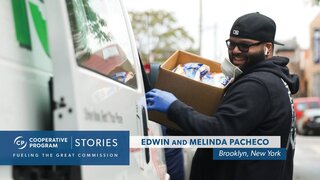 New York City, one of the world's most populous and influential cities, faces many spiritual and social challenges. Even though thousands live in poverty and wrestle with food insecurity, millions in the city are spiritually hungry, not knowing that only the Gospel can truly satisfy their need. Add to that the COVID-19 pandemic in 2020, and the city has experienced some intense challenges.
Through their church plant, Edwin and Melinda Pacheco seek to meet the many vast needs in the city, not only through sharing the Gospel, but also being salt and light to those around them. So much so that when the pandemic hit in 2020, the Pachecos served in whatever ways were needed, including working with ministry partners to start a food ministry that eventually served residents across New York City.
THE COOPERATIVE PROGRAM is the financial fuel for reaching every person for Jesus Christ in every town, every city, every state, and every nation. Your support through the Cooperative Program helps missionaries like the Pachecos make a difference in their community and be a Gospel witness no matter the circumstance.
PRAY that God continues to open doors for the Pachecos to get to know their neighbors and share the Gospel with them.
Daily Scripture Readings for the Week of September 6th to September 10th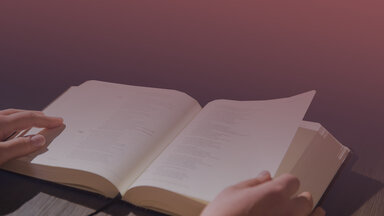 Monday: Obadiah, Psalm 82-83
Tuesday: 2 Kings 1-4
Wednesday: 2 Kings 5-8
Thursday: 2 Kings 9-11
Friday: 2 Kings 12-13, 2 Chronicles 24
September Birthday's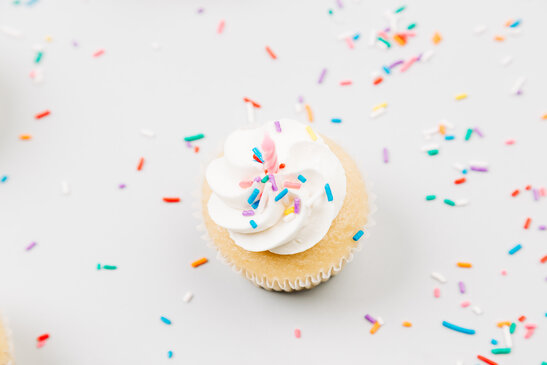 Jeff Daniels 9/5
Domenick Junior Brown 9/24
Jeff Raum 9/24
Demarcus Brown 9/28
September Memory Verse
But to all who did receive him, he gave them the right to be children of God, to those who believe in his name
John 1:12 CSB
The Come As You Are Church!
Our address is: 1016 112th St S, Tacoma, WA 98444, USA