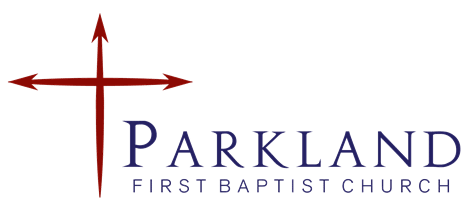 Don't Miss Out!
Vol. 2 Issue 4 November 4, 2021
A Note From Pastor Alan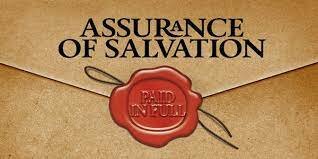 Doubters Welcome! That's the name of a tract I saw years ago. It was written for those who are doubting if they were really a Christian. The tract pointed out that it is good for a person to be doubting. That meant one wanted to know for sure what their eternal status is. So, make this day the day your can point back to know the issue is settled was the whole idea of the tract.
The tract went on to share the gospel in simple terms. God created a perfect world for us to live in with Him. However, sin destroyed God's ideal world and brought brokenness to the world. No matter how hard we try to get out of the fallen state, we can't on our own. God's solution was to send His Son, Jesus, to die on the cross and be raised from the dead for our forgiveness of our sins. When we trust in Him as our Savior and Lord, we have eternal life to spend with Him in heaven and a joy filled life now.
I remember the day I prayed to receive Christ as my Savior back in 1971. From day forward, I knew and know that I am a Christian. One of verse has helped me with that confidence and it is this month's memory verse.
"I have written these things to you who believe in the name of the Son of God so that you may know that you have eternal life." 1 John 5:13 (CSB)
May God bless with assurance when you doubt. And remember, Doubters Are Welcome!
Glory To God Alone!
Weekly Small Group Class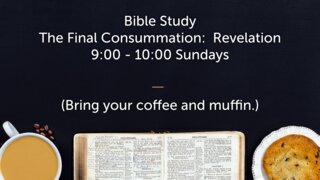 Revelation: The Final Consummation
Each Sunday at 9:00 AM. This class takes and in-depth look at the book of Revelation and the end times. Join us next Sunday! We'll also be on Facebook live on our church's group page, the one with the ladies at the top.
Fill A Backpack For A Seaman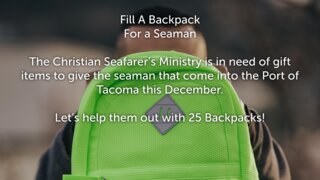 Here's the list:
1. Knitted hat
2. Pair of socks
3. Tooth paste
4. Tooth brush
5. Chap stick
6. Skin Lotion
7. Shampoo
8. Facemask
9. Soap
10. Nail clipper
11. Deodorant
All new items and no food please. You may include Christmas cards.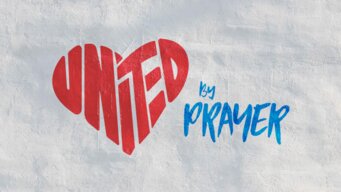 Send your prayer requests to pastor@parklandfirst.com.
Weekly Church Prayer Request.
Missionary Moments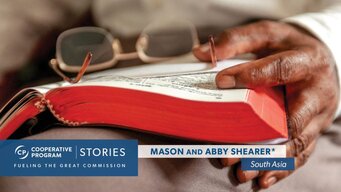 Mason and Abby Shearer* are IMB workers in South Asia. Mason met Dasya when he was sharing the Gospel in Dasya's neighborhood.
Dasya was at the end of his rope. He had no means of provision and no prospects for work. A friend suggested that he pray to Jesus for help. Dasya did, and God answered by providing money and a place to live. Shearer said it was this answer to prayer that led Dasya to leave Hinduism and put his trust in Jesus.
Dasya told Shearer he committed his life to Christ, but needed someone to teach him how to read the Bible and grow in his faith. Shearer and others began meeting with and discipling him.
THE COOPERATIVE PROGRAM is the financial fuel for reaching every person for Jesus Christ in every town, every city, every state, and every nation. Your support through the Cooperative Program makes it possible for missionaries like the Shearers to witness to unbelievers and then disciple them upon their salvation.
PRAY for the Shearers as they share the Gospel with unbelievers and as they disciple new believers in the faith. Pray also for Dasya and his spiritual growth.
* names changed for security
Daily Scripture Readings for the Week of September 6th to September 10th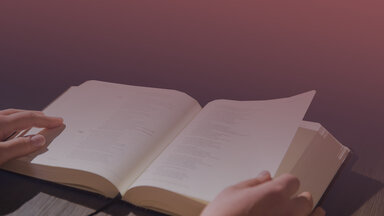 Monday: Jeremiah 10-13
Tuesday: Jeremiah 14-17
Wednesday: Jeremiah 18-22
Thursday: Jeremiah 23-25
Friday: Jeremiah 26-29
October Birthday's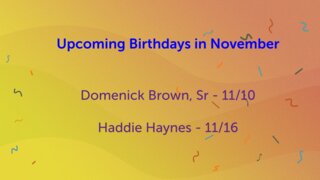 November's Memory Verse: 1 John 5:13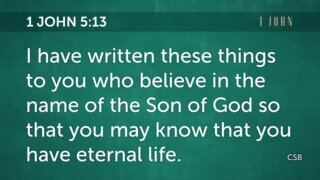 The Come As You Are Church!
Our address is: 1016 112th St S, Tacoma, WA 98444, USA