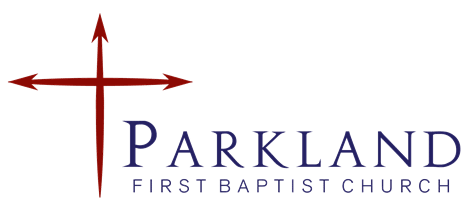 It's Here For You!
Vol. 3 Issue 2 January 13, 2022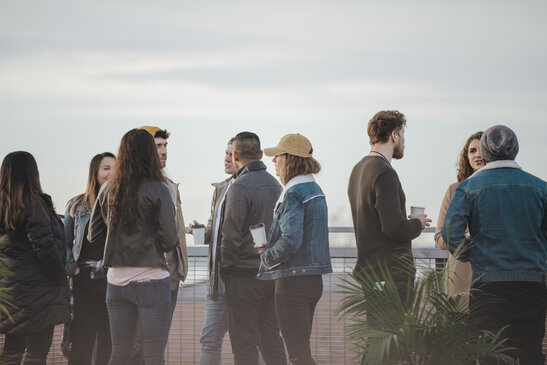 A Note from Pastor Alan
A number of years ago, I went on a week-long private retreat. I had a friend that owned a cabin on the eastside of Chinook pass. He allowed me to use it for my time alone. The plan was to spend the time in prayer, Bible study, planning, and just being able to commune with God in His wonderful nature.
The first couple of days were great. Then, on the third night, I realize how alone I was. I missed my wife, dogs, kids, and even the routine at the church office. I felt like there was no one at all around me. Yet, I could see other occupied cabins, hear cars on the highway, and I could go to a little store.
I've often wondered what it would be like to go out in the middle of nowhere and just homestead. Get completely off the grid as they say. As enticing as that may sound, I would miss other people.
God created us to have companionship. After creating Adam, the Bible tells us that a companion for Adam could not be found. God put him in a deep sleep, took a rib, and created Eve to be his companion. As time moved on families became important, so much so that God chose on man and woman to bear and entire nation. Through Jesus, He established the church so we can have a spiritual family. In fact, as believers we are all part of God's family!
In my times alone, I am reminded of Matthew 28:20 where Jesus says, "And remember, I am with you always, to the end of the age."
We will always have Him with us through the presence of the Holy Spirit. So, the next time you are feeling all alone, just remember that Jesus is with you!
For HIs Glory!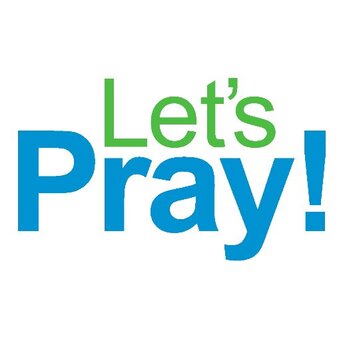 Send your prayer requests to pastor@parklandfirst.com.
Weekly Church Prayer Request.
Missionary Moments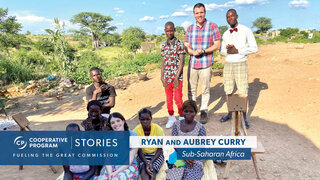 IMB missionaries Ryan and Aubrey Curry serve among the Manyika people of Mozambique. Before their arrival in 2021, an IMB missionary hadn't been in this region of Mozambique for about 15 years.
There are only around 380 of the 246,000 Manyika people who are Christians. The Manyika practice ancestral worship but have also woven the false teachings of the prosperity gospel into their practices of superstition and belief in witch doctors.
The Currys know there will be challenges in not only preaching the Gospel among unbelief, but also against the false teachings that have staked their claim among the people group. However, they're ready to dedicate their ministry to this unreached people group in the mountain terrain of Mozambique.
THE COOPERATIVE PROGRAM is the financial fuel for reaching every person for Jesus Christ in every town, every city, every state, and every nation. Your support through the Cooperative Program equips missionaries like the Currys with the education and resources they need to serve people of varying cultures and languages around the world.
PRAY for the Curry's ministry and for the Holy Spirit to work among the existing churches in the Manyika peoples' region.
January Memory Verse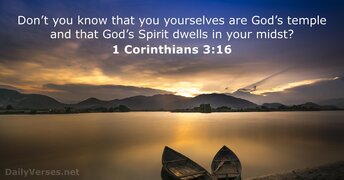 January Anniversaries
Alan & Raetta Daws 1/1
Josh & Teresa Meyers 1/18
We would love to know your Anniversary dates: E-mail office@parklandfirst.com to be added.. We want to celebrate you!
Daily Scripture Readings for the Week of January 17th to January 21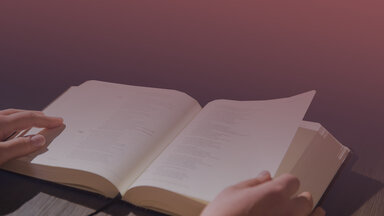 Monday: Nehemiah 11-13, Psalm 126
Tuesday: Malachi 1-4
Wednesday: Luke 1, John 1:1-14
Thursday: Matthew 1, Luke 2:1-38
Friday: Matthew 2, Luke 2:39-52
January Birthday's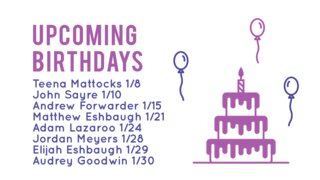 The Come As You Are Church!
Our address is: 1016 112th St S, Tacoma, WA 98444, USA