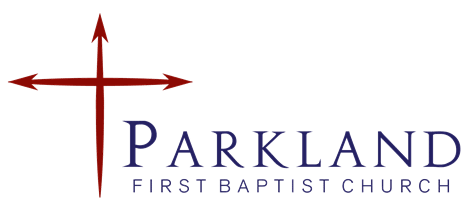 Your Weekly Newsletter
Vol. 3 Issue 12 March 31, 2022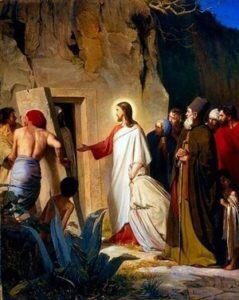 A Note from Pastor Alan
The power of a testimony. Can you imagine this scenario? You meet a man and get to talking. The conversation turns to spiritual things. He tells you he has a great story about Jesus. You're thinking "Yeah, right." He goes on speaking of his life being as normal as any. There was a buzz going around about a friend of his being the Messiah, but he wasn't too sure. He said he got really sick and died! Do you believe that? He died, and yet, here he is talking to you.
He said he knew he was dead because he had gone to that place the dead all go to - Sheol. But as he was just realizing where he was, he heard a voice calling his name. He turns to look, a bright light was shining, and someone was calling for him to come out. He tries to walk but could only hobble because his legs were wrapped up with cloth. Then he said he saw Jesus standing there telling the others to untie him.
He was dead and now is alive. Wow, many people who saw that according to John 11 believed in Jesus that day. The power of a testimony! My testimony is nowhere as great as that, but God has done a few miracles in my life. The important part of a testimony is just sharing what your life was like before you met Jesus and what He has done for you since then.
As you pray for your one, plan out your testimony. That way as you build the relationship with your one, you can share it sometime.
For His Glory!
New Class For Sunday Mornings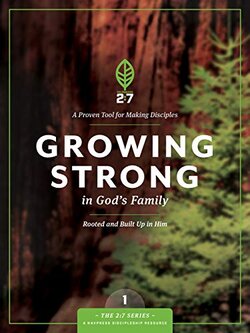 The class will help you strengthen your walk with God.
Register here so we can be sure you have a book.
Weekly Church Prayer Requests.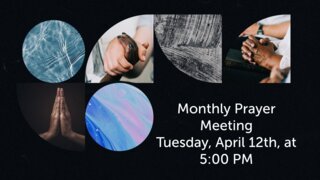 Missionary Moments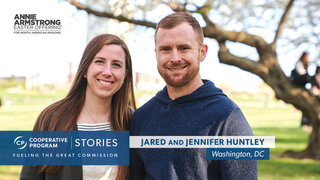 Jared and Jennifer Huntley had a heart for military personnel long before they launched Pillar Church of Washington, D.C. Jared served in the Army and knows firsthand how difficult it can be to navigate the unique challenges of the military culture—especially without Christ.
Now as church planters in D.C., the couple is discipling and equipping military personnel and their families to follow Christ, share the Gospel, and be missionaries if they are moved to other bases or deployed. Jared says it's a "great way to accomplish the Great Commission."
THE COOPERATIVE PROGRAM is the financial fuel for reaching every person for Jesus Christ in every town, every city, every state, and every nation. Your support through the Cooperative Program and the Annie Armstrong Easter Offering gives missionaries the resources they need to strategically minister to and disciple others in what it means to know and follow Jesus.
PRAY for Jared and Jennifer to have favor on military bases and in their community, as well as for God to open hearts among military personnel and to grow them in their faith so that they can go as missionaries to their future assignments.
For more about this story,
visit: https://www.anniearmstrong.com/resource/jared-jennifer-huntley-deployed-for-christ
April Memory Verse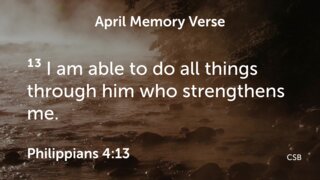 Daily Scripture Readings for the Week of 8th April 4th to April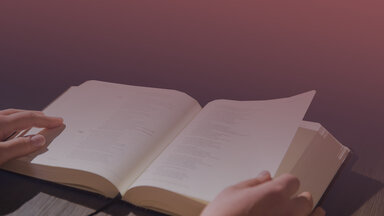 Monday: Acts 15-16
Tuesday: Galatians 1-3
Wednesday: Galatians 4-6
Thursday: Acts 17-18:18
Friday: 1 Thessalonians 1-5, 2 Thessalonians 1-3
April Birthday's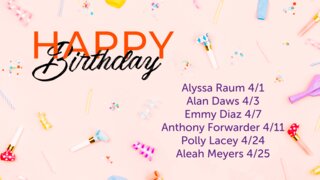 Upcoming Events
Download
We are having a joint Easter service with the Good Shepherd Church starting at 11:00. Fellowship meal, Easter egg hunt for kids, free family portraits will be taken afterward.
Sunday, April 17th, 11 am
The Come As You Are Church!
Our address is: 1016 112th St S, Tacoma, WA 98444, USA