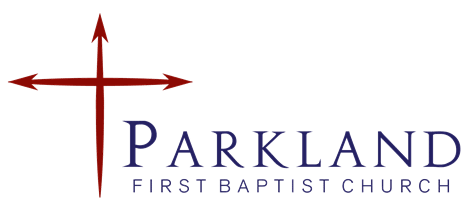 Your Weekly Newsletter
Vol. 3 Issue 16 April 28, 2022

A Note from Pastor Alan
This came in my email earlier this year and I though you may enjoy.
10 Ways to Start the Day Well for God
By Chuck Lawless
I'll be honest – I'm faithful to read and pray each day, but I don't have a set time to accomplish these tasks. That doesn't mean, though, that I don't think about how I start the day. Maybe these suggestions will help you.
Review the day the night before and pray through your schedule. I look at my calendar each night so I have some sense of what tomorrow will bring. Praying over each event that night helps prepare my mind for a good day tomorrow.
Pray as soon as you awaken. Your prayer may sound different, but here's mine: "Lord, thank You for this day. Use me for Your glory, and deliver me from the evil one this day." The latter part of that petition helps me start the day with a focus on holiness.
Get up immediately after you pray. Frankly, just lying in bed is a waste of time for most and an invitation to sin for others. Get up, and start the day the Lord has given you.
Get a daily scripture via email. I have one sent to me long before I get up. That way, I see the Word of God as soon as I pick up my phone and run to my email each morning (which I do far too quickly). I start the day with the Word even though my deeper study time takes place later.
Pray systematically for others. To be honest, I use my shower time for intercession to pray for my wife and the guys I mentor. I want them to have a good day in the Lord, too.
Turn on some Christian music as you get ready for the day. Even one song can turn your mind toward the things of God. Shower time is also a good time for this task.
Eat some breakfast. I'm not good at this, but I've learned that even a small bite is good for you. Take care of the body God has given you.
Take a few minutes to pray with your spouse and children. The prayer might be short (and some of your family members might still be half asleep as you pray), but you need to set that pattern.
Each morning, thank God for something. We have so much to be thankful for, but we take so much for granted, too. Every morning, thank God for something different.
Pray for your community as you drive to work. Look at your community with the eyes of God, and pray for people you pass as you drive.
To His Glory!
Weekly Church Prayer Requests.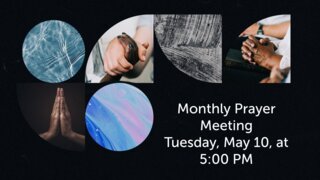 Missionary Moments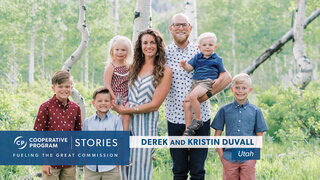 Salt Lake City, Utah, is a city surrounded by natural beauty, but the city is also home to people with a diverse range of beliefs, making it one of the least reached cities in the United States.
Following God's call to plant a church in the area, Derek and Kristin Duvall moved to a town right outside of Salt Lake City with a population of 65,000 people. There was not one evangelical church in their town until they planted Awaken Church.
Since planting the church, God has blessed their efforts and opened doors for them to have a partnership with the city and become a key part of the community.
THE COOPERATIVE PROGRAM is the financial fuel for reaching every person for Jesus Christ in every town, every city, every state, and every nation. Your support through the Cooperative Program allows missionaries to plant churches and serve in communities that need to be reached with the Gospel of Jesus.
PRAY for the Duvalls and Awaken Church to endure the spiritual warfare that can be so intense in and around Salt Lake City and for the Lord to tear down barriers for the lost to believe the Gospel.
May Memory Verse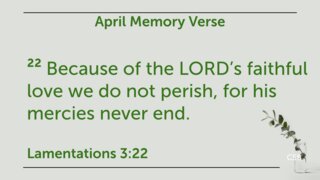 Daily Scripture Readings for the Week of May 2nd to May 6th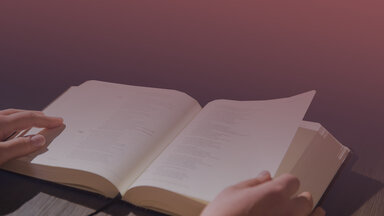 Monday: Acts 24-26
Tuesday: Acts 27-28
Wednesday: Revelation 6-11
Thursday: Revelations 12-18
Friday: Revelation 19-22
May Birthday's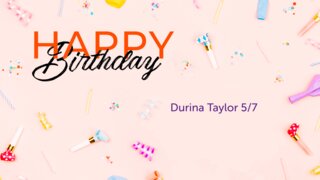 The Come As You Are Church!
Our address is: 1016 112th St S, Tacoma, WA 98444, USA