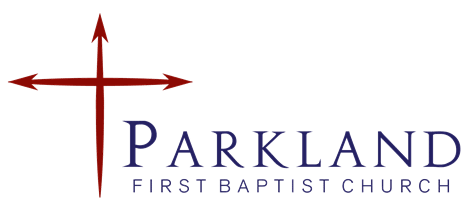 Your Weekly Newsletter
Vol. 3 Issue 22 June 2, 2022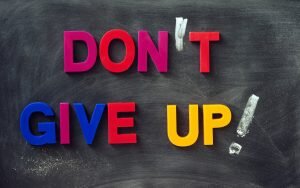 A Note from Pastor Alan
For a long time in my life, I have had a fear of failure. That fear prevented me from stepping out and taking a risk at times. It wasn't that I couldn't do whatever it was, I was just afraid of not doing it right, not knowing enough, or being rejected.
There are many great quotes on not giving up. Here's several of my favorites: Dale Carnegie, "Most of the important things in the world have been accomplished by people who have kept on trying when there seemed to be no hope at all." Winston Churchill, "Never give up on something that you can't go a day without thinking about." Vince Lombardi, "Winners never quit and quitters never win."
However, the best one is found in 2 Corinthians 4:1 which says, "Therefore, since we have this ministry because we were shown mercy, we do not give up." If God has called you to a ministry and you begin to doubt your ability and want to give up, remember what Paul shares to the Corinthians. God has shown us, me, mercy and because of that, I will not give up!
Not giving up is hard in the face of adversity. How do you keep it up? Simply by renewing your inner self. Staying grounded in God 's word. Walking with Him daily. And, communicating with Him through prayer. Near the end of that chapter Paul tells us this, "Therefore we do not give up. Even though our outer person is being destroyed, our inner person is being renewed day by day."
God will help to keep on keeping on!
Onward and Upward!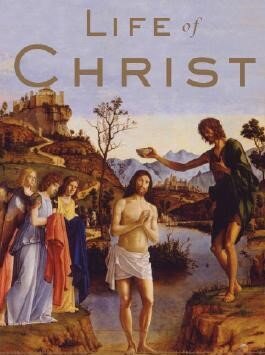 New Bible Study - Life of Christ
Our new bible study begins on June 26th at 9:00 AM. This study, Life of Christ (as told in the Gospels)
...is not a strict biography
...is not a psychological study
...IS A THEOLOGICALLY-DRIVEN STORY OF CAREFULLY
SELECTED WORDS AND WORKS.
It is our prayer for the study to be helpful to you and honoring to the Lord. Sign-up this Sunday in the foyer or send an email to Pastor Alan. We want to have enough books for everyone.
Weekly Church Prayer Requests.
Missionary Moments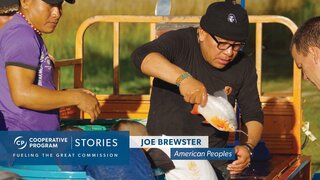 IMB missionary Joe Brewster worked with an indigenous church planter in Peru to help the National Indigenous Missions of Peru mission agency become self-supporting through the creation of a fish farm.
Because of Southern Baptist gifts, the team has constructed nine working fishponds with plans to build more which, if managed properly, should provide enough profits to nearly double the donations the organization currently receives!
The economic goal is for the fish business to sustain the local missions organization and support its own church planters and discipleship efforts throughout Peru and Brazil. Brewster and his team believe this effort will be key in reaching the lost and strengthening the national believers to take the Gospel throughout Peru and to other nations.
THE COOPERATIVE PROGRAM is the financial fuel for reaching every person for Jesus Christ in every town, every city, every state, and every nation. Your support through the Cooperative Program helps missionaries encourage local believers to impact their communities with the Gospel of Jesus.
PRAY for the fish farms to provide for local believers so they have the resources to be fishers of men.
For more about this story, visit: https://www.imb.org/2020/11/24/generosity-matters-south-america
June Memory Verse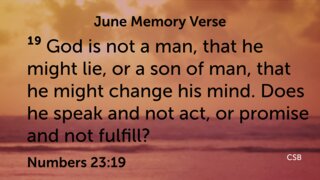 Daily Scripture Readings for the Week of June 6th to June 10th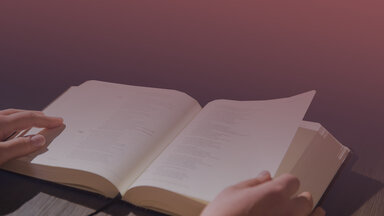 Monday: Genesis 27-30
Tuesday: Genesis 31-34
Wednesday: Genesis 35-38
Thursday: Genesis 39-43
Friday: Genesis 44-47
June Birthday's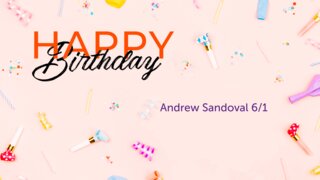 The Come As You Are Church!
Our address is: 1016 112th St S, Tacoma, WA 98444, USA