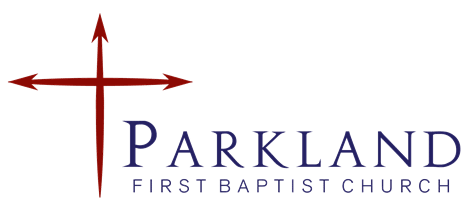 Your Weekly Newsletter
Vol. 3 Issue 31 August 4, 2022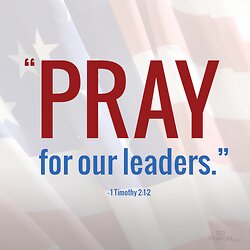 A Note from Pastor Alan
How often do you pray for our nation's leaders? I read a story recently that reminded of what could be called a Prayer "Hit List." There were Christian leaders urging their supporters to pray for the death of political foes. I personally knew a pastor who prayed for God to "take out" some of his stubborn members so he could lead the church to grow. Just to let you know, I DO NOT have a prayer hit list.
In 1 Timothy 2:1-2 it says, "I urge that petitions, prayers, intercessions, and thanksgivings be made for everyone, 2 for kings and all those who are in authority, so that we may lead a tranquil and quiet life in all godliness and dignity."
We are urged to pray for everyone, but in particular in this case for those in authority. Who might those be? My answer would be all of our elected leaders from the president down to the dog catcher. They need our prayers, especially that God would give them wisdom to lead the country.
Why should I pray for someone I didn't vote for? Or for someone I loathe as a political leader? A very simple reason, so we can a live a tranquil and quite life in all godliness and dignity. Peace, freedom, the ability to seek God daily all come at a cost. Sometimes that means we have to pray for a leader whom we didn't vote.
Start today and pray for our national leaders. Tomorrow for our state leaders and the day after for our local leaders. Let's see what God does when we pray!
Onward and Upward!
Weekly Church Prayer Requests.
Missionary Moments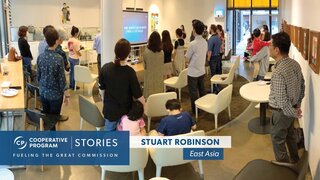 In South Korea, new churches face growth challenges due to limited space. Cults are common and many Koreans assume a religious group meeting together is another cult that should be avoided, meaning that locals are reluctant to provide meeting space.
When IMB missionary, Stuart Robinson, met the Mins*, café owners and believers who closed their café on Sundays, he approached them with other church members to ask about renting the space for their church plant. The Mins quickly said yes and that from day one they had felt God calling them to use the space for a church.
Finding a place to meet has been just one challenge of many that the church plant has faced in their first year, but Stuart says each challenge has also given God a chance to show them He will always provide.
THE COOPERATIVE PROGRAM is the financial fuel for reaching every person for Jesus Christ in every town, every city, every state, and every nation. Your support through the Cooperative Program provides missionaries and local believers with the resources they need to reach their communities with the Gospel.
PRAY for this South Korean church plant to continue to grow and reach their community.
*names changed for security
For more about this story, visit: https://www.imb.org/2020/07/22/south-korean-church-plant-finds-home
August Memory Verse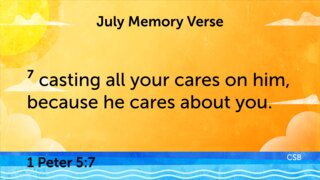 Daily Scripture Readings for the Week of August 8th to August 12th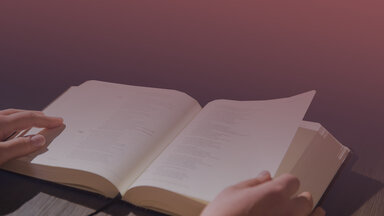 Monday: 1 Samuel 12-15
Tuesday: 1 Samuel 16-20
Wednesday: 1 Samuel 21-25
Thursday: 1 Samuel 26-31
Friday: 2 Samuel 1-6
August Birthdays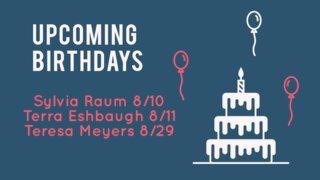 If you would like your birthday to be included please let Pastor Alan or Teresa know and we will add you!!
The Come As You Are Church!
Our address is: 1016 112th St S, Tacoma, WA 98444, USA