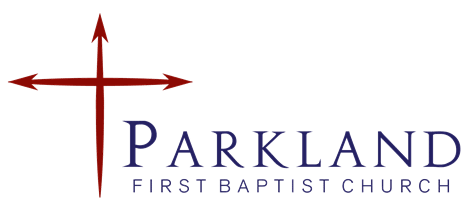 Your Weekly Newsletter
Vol. 3 Issue 35 September 1, 2022
A Note From Pastor Alan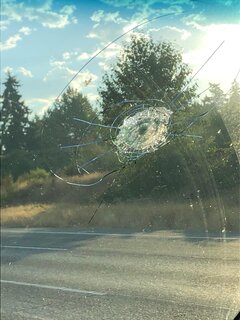 In the 1980's Amy Grant released a song entitled "Angels." Part of the lyrics went like this:
"God only knows the times my life was threatened just today.
A reckless car ran out of gas before it ran my way.
Near misses all around me, accidents unknown,
Though I never see with human eyes the hands that lead me home."
How many times do you think of how God protects you each day. On Wednesday, my wife was driving to work when a large rock flew off an overpass and hit her windshield. Fortunately, it hit the passenger side and my wife was safe. It could have been a lot worse!
In the Great Commission, Jesus promised to be with us until the end of the age! We forget that sometimes and only think of it in terms of our witnessing. However, there are a lot of times something happens, and we escape injury, and the only explanation is "It's a God thing." We need to praise God for His providential protection each day!
Onward and Upward!
Weekly Church Prayer Requests.
It's Not Too Late To Join Our New Men's Group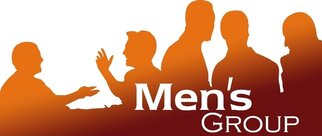 If you would, to join the new men's group just sign up with Pastor Alan.
Missionary Moments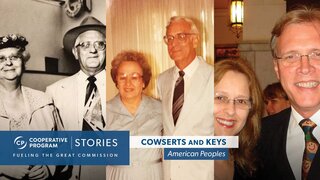 For 100 consecutive years, three generations of Cowserts have served as Southern Baptist missionaries to Brazil.
In 1921, J. J. and Grace Cowsert established a Baptist publishing house—Latin America's largest at the time and the first to print Bibles in Brazil. Grace taught music at the local Baptist school and helped form the Young Women's Christian Training Center (now the Integrated Center of Education and Missions).
Appointed in 1952, the Cowsert's son, George, pastored 10 churches throughout Brazil while his wife, Hilda, directed the Feminine Union (Brazilian Woman's Missionary Union).
George and Hilda's daughter, Elena, and her husband, Guy Key, were appointed in 1984 and through their service have worked with Brazilian Baptist compatriots for wide-scale church multiplication.
THE COOPERATIVE PROGRAM is the financial fuel for reaching every person for Jesus Christ in every town, every city, every state, and every nation. Your support through the Cooperative Program allows the global, Gospel work begun generations before to continue to grow and flourish.
PRAY for the work that the Cowsert family began in Brazil to continue for generations.
For more about this story, visit: https://www.imb.org/2021/03/18/one-family-three-generations-100-years-missions-brazil
September Memory Verse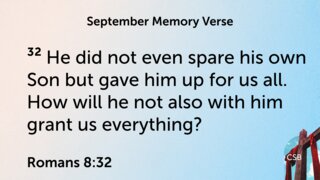 Daily Scripture Readings for the Week of September 5th to September 9th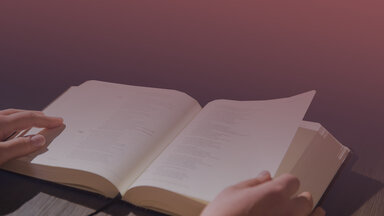 Monday: 1 Chronicles 6-8
Tuesday: 1 Chronicles 9-12
Wednesday: 1 Chronicles 13-18
Thursday: 1 Chronicles 19-25
Friday: 1 Chronicles 26-29
September Birthdays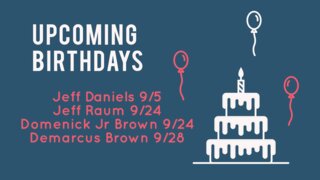 If you would like your birthday to be included please let Pastor Alan or Teresa know and we will add you!!
The Come As You Are Church!
Our address is: 1016 112th St S, Tacoma, WA 98444, USA