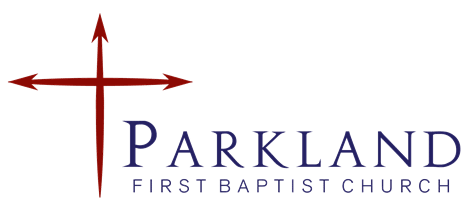 Your Weekly Newsletter
Vol. 3 Issue 39 September 29, 2022
A Note From Pastor Alan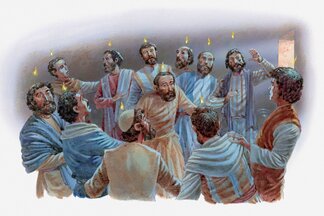 This week I was reading about the Day of Pentecost and the coming of the Holy Spirit. That was the day the disciples began speaking in languages for everyone to understand the gospel of Jesus Christ. All different language groups were united in the understanding of the gospel. It is through the Holy Spirit that we are all one in Christ regardless of our national background.
In Genesis, we find the story of the people trying to build a tower up to God. They wanted to be like Him and show that they could do it. However, God saw this and dispersed the people and gave them all different languages. Ever since then, language barriers have slowed communication.
With the coming of the Holy Spirit, Tower of Babel event has been reversed. Through the Holy Spirit we are united in one through the gospel of Jesus Christ. Some say we will all speak the same language in heaven - Hebrew maybe. I tend to think we'll have many languages but with the capacity to learn and understand them all. The one commonality among the different people groups will be Jesus.
Can't wait?
Onward and Upward!
New Class To Begin October 2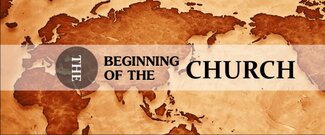 The Sunday morning Bible Study begins a new class on the 2nd of October. The topic covers the beginning of the church age as seen in Acts. If you want to be a part of the class, let Pastor Alan know so we can a workbook for you.
This Sunday!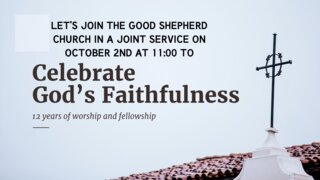 Weekly Church Prayer Requests.
Missionary Moments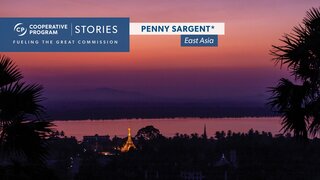 Penny Sargent* was discouraged when the planned mountain retreat out of her "large, busy, grey, East Asia city" was cancelled. "I was grasping for solace and God brought it in the most unexpected way," Penny shared.
That same week, the Lord opened the door for Penny to meet with three unbelieving women. She began to meet with them regularly, and within two months, all three of these women experienced Christ personally and placed their faith in Him.
Months later, COVID-19 raged across the country and made it impossible for the women to reconnect with Penny. "I did not know how little time I had left to introduce these women to Jesus, Whom they would need to carry them through those dark days. But God did."
THE COOPERATIVE PROGRAM is the financial fuel for reaching every person for Jesus Christ in every town, every city, every state, and every nation. Your support through the Cooperative Program helps missionaries share and shine the light of Jesus to a dark and unbelieving world.
PRAY for Penny's ministry in East Asia and for these women she has discipled as they grow in their knowledge and faith of Jesus.
*Name changed for security
For more about this story, visit: https://www.imb.org/2020/09/08/first-person-disappointment-praise
October Memory Verse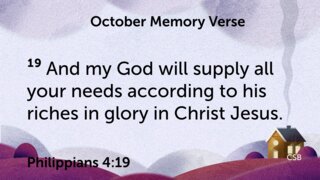 Daily Scripture Readings for the Week of September 26th to September 30th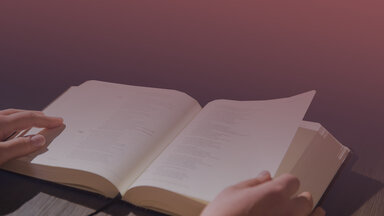 Monday: Job 25-31
Tuesday: Job 32-37
Wednesday: Job 38-42
Thursday: Psalm 1-11
Friday: Psalm 12-21
October Birthdays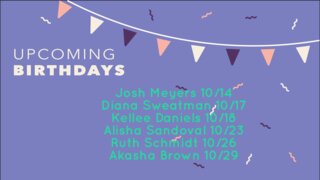 If you would like your birthday to be included please let Pastor Alan or Teresa know and we will add you!!
The Come As You Are Church!
Our address is: 1016 112th St S, Tacoma, WA 98444, USA