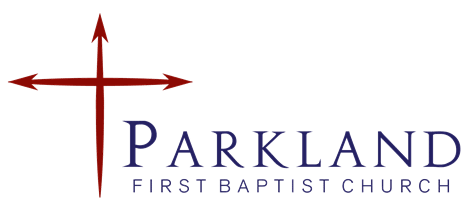 Your Weekly Newsletter
Vol. 3 Issue 41 October 13, 2022
A Note From Pastor Alan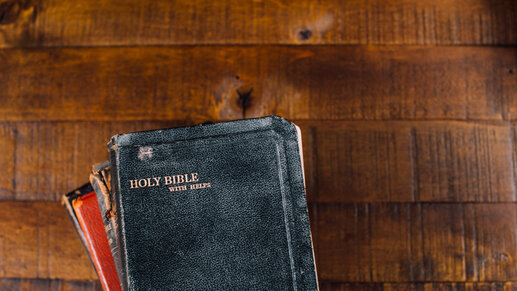 Last week, I attended the Puget Sound Baptist Association Annual Meeting. Prior to the evening meeting a leadership conference led by Jeff Iorg, president of the Gateway Seminary and our former NW Baptist Convention Executive. The topic was "Maintaining Spiritual Vitality in Cultural Chaos."
I found this topic interesting. We do live in chaotic times and according to the Bible, things will get worse. Culturally living in the Pacific Northwest is vastly different than many parts of the country. We seem to have our own unique culture and all the chaos it brings into our lives.
Dr. Iorg shared one of the main ways to maintain our spiritual vitality is to maintain our spiritual disciples. Spiritual Disciplines are those things we do daily to grow in Christ and to nourish ourselves spiritually. He gave us four core disciplines to practice, though there are others.
Here's the four: Bible reading, Prayer, Worship, and Rest. It is so easy for us to make excuses and let these slide. Excuses include, "Life's too demanding," "I have enough from my past study," or "I go to church and get all I need." Those are just myths that our enemy has gotten us to believe. Don't let him win!
Follow a reading plan daily and if you miss a day just go to the next day. Pray daily by praying as you go to work, clean the house, ride the bus, or in a corner all by yourself drinking coffee. Worship not just on Sunday, but every day as you realize all God of riches, He blessed you with in your life. Lastly, rest. Slow down and "smell the roses." Get away with no phone, computer, or work but with your family and just enjoy God's creation.
These disciplines will allow to hold up under the pressure of the chaotic world we live in today!
Onward and Upward!
Weekly Church Prayer Requests.
Missionary Moments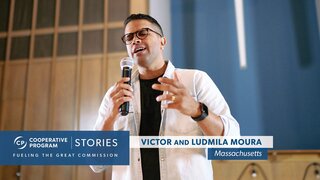 For years, many within Boston, Massachusetts' Brazilian population have struggled with work and family relationships. Hopelessness looms as less than 3% of New England's Brazilian population have an active faith in Jesus.
As Victor and Ludmila Moura learned more about the needs of the Brazilians in Boston, God began calling them from their comfortable life in Brazil, where Victor pastored a growing church and Ludmila served as a government lawyer. Although they didn't want to leave everything they knew behind, they eventually answered God's call.
Because of their obedience to God, the Mouras planted Grace Church in 2019 and it has become a blessing to the Brazilian community, particularly following the spread of COVID-19.
THE COOPERATIVE PROGRAM is the financial fuel for reaching every person for Jesus Christ in every town, every city, every state, and every nation. Your support through the Cooperative Program provides missionaries with what they need to be able to minister to the people they serve.
PRAY for the Moura's ministry and that their church will have more opportunities to help Brazilians in Boston discover Jesus.
October Memory Verse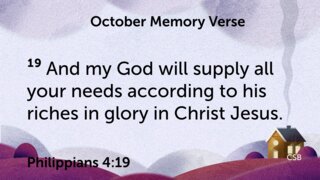 Daily Scripture Readings for the Week of October 16th thru October 21st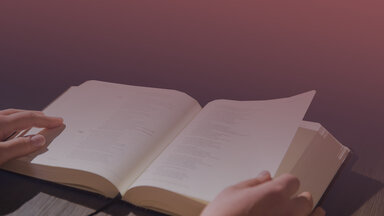 Monday: Psalm 68-74
Tuesday: Psalm 75-80
Wednesday: Psalm 81-89
Thursday: Psalm 90-98
Friday: Psalm 99-105
October Birthdays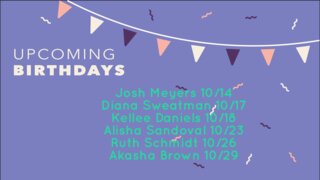 If you would like your birthday to be included please let Pastor Alan or Teresa know and we will add you!!
The Come As You Are Church!
Our address is: 1016 112th St S, Tacoma, WA 98444, USA